West Palm Beach Bus Accident Lawyer
Every day, tens of thousands of people in West Palm Beach board local buses to reach their destinations. Many more people will take intercity buses to reach further destinations. When an individual takes a public bus, they are putting their life and safety in the hands of the driver. At the same time, every other driver on the road who has not even made the decision to ride the bus ends up at the mercy of the driver's skill and care. When the driver acts carelessly or negligently, you can recover financial compensation.
The local bus company that serves West Palm Beach is called Palm Tran. This company has a number of bus routes throughout the city. In addition, there are several intercity bus companies that serve Palm Beach.
Palm Tran runs 32 routes in West Palm Beach that serve nearly 40,000 riders each day. When gas prices spike, residents flock to buses in higher numbers. Palm Tran's safety record is relatively consistent with its safety goals. In general, Palm Tran averages 0.8 preventable collisions for every 100,000 revenue miles.
In general, bus safety has declined in recent years (except for the brief drop in accidents during the pandemic). Palm Tran and other bus companies are experiencing the same problem as other employers throughout the country. The available pool of bus drivers is shrinking, and bus companies are struggling to fill job openings. Therefore, they must turn to less experienced drivers that they otherwise would not hire. Driving a bus requires skill and precision since the bus is navigating city traffic with stops, starts, and lane changes.
Who Can Sue Bus Companies for Injuries?
There are three types of people who may file claims and lawsuits for West Palm Beach bus accidents:
Injured passengers on the bus
Injured drivers who were involved in a collision with the bus and their passengers
Pedestrians who were struck by a bus
Bus Accident Injuries
Even though buses are much larger than the cars that they collide with, bus passengers can still suffer injuries. There are no restraints on the bus, and a sudden jarring motion can cause passengers injuries. The most common injuries suffered by bus passengers are:
Broken bones
Neck and back injuries
Concussions
Motorists who are involved in collisions with buses may be hurt far worse. There is a massive size disparity between buses and passenger cars. Even though city buses do not travel at the same speed as trucks, many of the injuries can be the same because buses can weigh up to 40,000 pounds without passengers.
Because buses are constantly pulling over to the side of the road and making right turns, pedestrians are in the same amount of danger. Because of the massive size of the bus, a pedestrian stands very little chance of escaping a bus accident without severe injuries.
There Are Different Rules in Suing the Palm Tran
The type of legal action that you pursue depends on which bus company that you are suing. Palm Tran is an agency that is run by the Palm Beach County Government. Local government can be sued in personal injury cases. There are different rules that apply when you are suing a branch of government. These rules include:
A shorter statute of limitations
A requirement to give notice to the local government before filing the claim (you cannot file the lawsuit until 180 days after you give notice)
A cap on damages that you can recover from the municipal agency
The rules are different if you are suing a private bus company. Here, you will follow the same rules as you would in any other personal injury case. There will be no caps on the damages that you can receive, and you will have the usual four years to file a lawsuit in court.
When you do get to the issue of liability, a bus company is considered to be a common carrier. There is a higher standard of care when a company holds itself out to the public to transport passengers at a set rate. The company must use the utmost care, vigilance, and diligence aimed at ensuring the safe transport of passengers. This standard is essentially a "negligence plus" doctrine, where it may be easier to prove that the bus company breached its duty.
Government Agencies Do Not Make Claims Easy on You
Even when you are dealing with a government agency, you can expect the agency to use some of the same tricks that an insurance agency employs when it comes to settling your claim. Government lawyers are looking out for their budget because the government routinely has to deal with personal injury claims. They use many of the same hardball tactics as an insurance company when it comes to settling your case. Therefore, you need an attorney who knows how to deal with a government agency.
When it comes to suing a private bus company, the company itself is responsible for the actions of its drivers. Bus companies have large insurance policies to pay for damages that their drivers cause. However, the insurance company zealously guards its own money and does not like to write checks. Money often needs to be pried from them.
Call a West Palm Beach Bus Accident Lawyer
When you have been injured in a bus accident, JustCallMoe knows what to do to put you in a position to receive financial compensation. To schedule your free initial consultation, call us today at 866-225-5663 or contact us online. We are not afraid of taking on corporations or local governments on your behalf.
FAQs
How much will a bus accident lawyer cost me?
You do not pay us anything unless we win your case and do not need to pay us anything upfront.
When should I call an attorney?
You should get legal help immediately after the accident.
How do I win a bus accident case?
You must prove that the bus driver was negligent, meaning that they acted unreasonably under the circumstances.
Florida Auto Accident Lawyer
You Don't Pay, Unless We Win.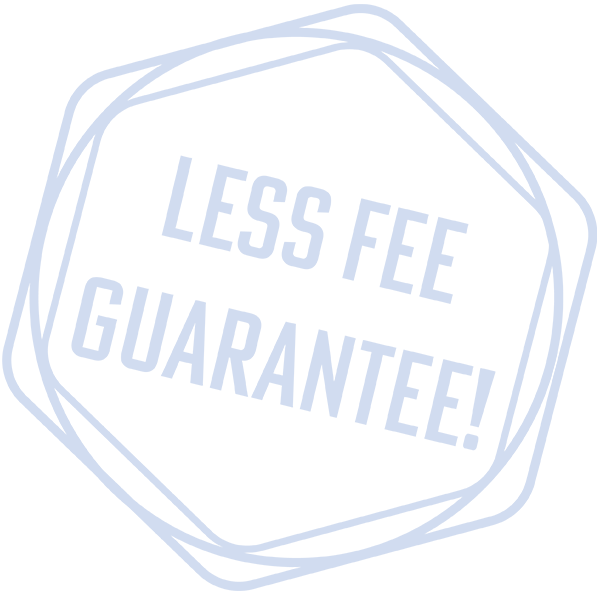 When you've been injured in an accident, you're likely dealing with much more than just your injuries and property damage. Dealing with your insurance claim can be an added stressor that you shouldn't have to worry about. When you call us, we'll take the burden of dealing with the insurance companies off your shoulders. We'll deal with the insurance company, so you can focus on getting better.
About Us
Play Video