West Palm Beach Motorcycle Accident Lawyer
Even though Florida does not have the highest population in the country, the state has the most motorcycle accident fatalities. The warm weather means that more people are out on their motorcycles year-round. In addition, Florida drivers are more dangerous than motorists in other states. Many do not live in the state the entire year, and there are many tourists who come down to Florida and rent cars. In addition, state roads are congested. In the West Palm Beach area, I-95 is packed with cars and trucks, making things more dangerous for motorcyclists.
Why Florida Is Dangerous for Motorcyclists
There are a number of reasons behind the increase in motorcycle crashes in both Florida and nationwide:
Increased traffic means that more cars on the road give less room to motorcyclists.
More motorists are driving distracted, meaning that they do not see motorcyclists before they hit them.
There has been an increase in aggressive driving, where motorists weave in and out of traffic and tailgate bikers.
These lead to dangerous motorcycle crashes that can cause serious injuries. The most frequent types of motorcycle crashes that lead to litigation are:
Illegal left-hand turns: Drivers do not check to the left of them when they are making a left turn, hitting the motorcyclist when they cut across the lane.
Failure to yield: Motorcyclists have the same right to space on the road as every other vehicle. Drivers sometimes do not check when they are changing lanes and run the biker out of their lane.
Common Motorcycle Accident Injuries
A motorcycle crash that does not involve injury to the biker is very rare. More than 80 percent of motorcyclists will suffer some type of injury in a crash. Nearly every crash will topple the motorcycle and throw the biker to the road. Even with the most advanced safety protections, the motorcyclist will still be severely injured when they hit the hard pavement at high speed.
Common injuries suffered by motorcyclists include:
Broken bones
Lacerations
Road rash
Spinal cord injuries
Traumatic brain injuries
These are not minor injuries. For example, a traumatic brain injury can keep the accident victim from living a normal life in the future, potentially costing them their memory and ability to speak. Spinal cord injuries can lead to permanent loss of the use of one or more limbs.
Motorcyclists also have a much higher chance of being killed in a crash. Even though only 2 percent of motor vehicle crashes in Florida involve a motorcycle, they factor in 17 percent of fatal collisions. Motorcycle fatalities have nearly doubled in Florida in the past decade.
Why Motorcycle Accident Claims Usually Pay More
Motorcycle accident settlements tend to be higher than the average settlement in a car crash. There is a good reason for that. Accident settlements pay you for injuries that you have suffered, and motorcycle accident injuries tend to be far more serious than those suffered in other accidents.
However, we cannot give you a figure that states what the average motorcycle accident settlement is because it all depends on your particular case and the available amount of insurance coverage. More serious injuries can lead to six-figure settlements or more.
Insurance Companies Have a Negative Perception of Bikers
If you are an injured motorcyclist, you cannot count on the insurance company to look out for your interests. They carry over the negative stigma that society has of motorcyclists as risk-takers. In reality, as a biker, you are doing what you are legally allowed. The laws are broken by drivers whose negligence has injured you. However, the insurance company will often discriminate against bikers by either blaming them for the accident or trying to reduce their amount of financial compensation.
In many motorcycle accidents, the insurance company will have a blame first mentality when it comes to the injured biker. In Florida, even if the motorcyclist shares part of the blame, they can still receive a settlement check for their injuries reduced by the percentage at which they are at fault.
The insurance company is not the sole arbiter of your legal rights. They merely represent and defend their policyholder, who is legally responsible for the damages that they have caused. Since they insure the driver, they must pay for the damages that their driver has caused. To the insurance company, everything is a negotiation.
Damages in a Motorcycle Accident Claim
In a motorcycle accident claim, you are entitled to the following damages:
Medical expenses
Lost wages
Pain and suffering
Emotional trauma
Loss of enjoyment of life
If your family member was killed in a motorcycle accident, you could file a wrongful death claim. Then, your family can be paid back for its own losses that it suffered when your loved one died. Wrongful death damages include:
The income that your loved one would have earned had they lived through the end of their career
Your family's grief and emotional trauma that comes from tragically and suddenly losing a loved one
The loss of guidance, love, and support from your loved one
Most likely, you will find yourself needing to stand up to the insurance company when they have made you a low settlement offer. We will fight for you when the insurance company is trying to cost you money.
Call a West Palm Beach Motorcycle Accident Attorney
If you or a loved one have been injured in a motorcycle accident, you can trust JustCallMoe to fight to get the compensation and justice that you need when someone else is to blame for the accident. We are with you every step of the way, protecting your legal rights from those who try to take them from you. Our goal is to get you the maximum compensation that you legally deserve. Call us today at 866-225-5663 or contact us online to schedule your free initial consultation.
FAQs
What happens if I get a settlement offer?
A settlement offer is exactly that: an offer. It does not bind you to accepting it. You should review the offer closely to see if it fairly compensates you before responding.
When should I contact a motorcycle accident lawyer?
You cannot afford to be without a lawyer for long, and you should call an attorney as soon as you can after your accident.
Can I handle my own motorcycle accident claim?
You are not required to have an attorney to handle your motorcycle accident claim. However, typically those who have an attorney get over 3 times more compensation than those who represent themselves.
Florida Auto Accident Lawyer
You Don't Pay, Unless We Win.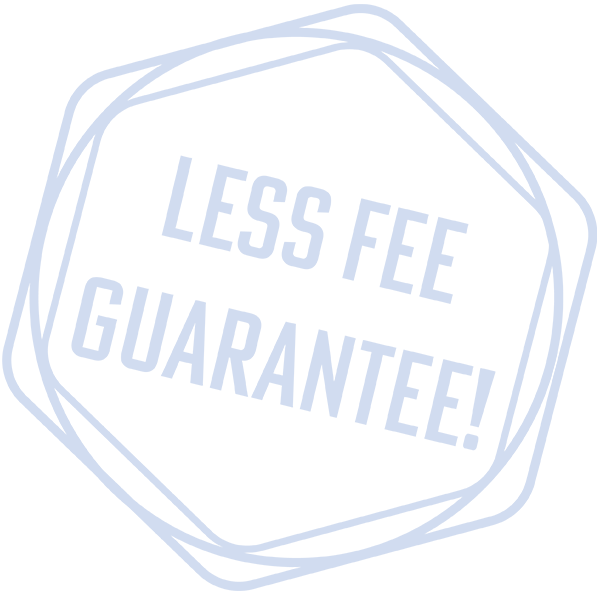 When you've been injured in an accident, you're likely dealing with much more than just your injuries and property damage. Dealing with your insurance claim can be an added stressor that you shouldn't have to worry about. When you call us, we'll take the burden of dealing with the insurance companies off your shoulders. We'll deal with the insurance company, so you can focus on getting better.
About Us
Play Video