West Palm Beach Slip and Fall Attorney
Insurance companies think of slip and fall claims as routine and suspicious. However, when you are the one who has been injured in a fall because of carelessness, there is nothing "ordinary" about your claim. You are likely feeling the physical and financial effects from the accident. Just because millions of people fall each year does not make your damages any less pressing.
A slip and fall case is the same as any other personal injury claim. It follows the same rules as a car accident, truck accident, or medical malpractice claim. In every case, there will be someone who you are claiming did something wrong, either by acting unreasonably or by not acting at all.
Where Slip and Fall Accidents Happen
Slip and falls can happen anywhere in the West Palm Beach Area, including:
Grocery store aisles
City sidewalks
Apartment hallways
Parking lots
Shopping centers
In any of these places, there are circumstances under which someone may have been careless in a manner that caused your injuries. To be clear, not every time that you fall on someone else's property can you receive financial compensation. In some cases, accidents really do happen. People can fall because they lose their balance.
However, many falls did not happen because the accident victim was clumsy. In some cases, the property owner, or the person responsible for the property, did not uphold their own duty. Like every personal injury claim, you will need to prove that the defendant was negligent to receive financial compensation.
In a slip and fall case, there are two primary rules about negligence:
If the defendant created the dangerous condition themselves, they would be held responsible for any injury that it caused. One example is a construction company that leaves debris on a sidewalk, causing someone to trip.
If someone else created the dangerous condition, the property owner will be legally responsible if they knew or should have known about it and did not take action within a reasonable amount of time.
Examples of Slip and Fall Accidents
Many slip and fall scenarios are caused by naturally dangerous conditions or hazards created by someone. Examples include:
A property owner does not have a mat or way to keep the floor dry when people track rain inside after a Southern Florida rainstorm.
The city does not promptly repair cracked pavement on a sidewalk, and someone trips over the uneven concrete.
A customer breaks a glass in the grocery store, and it spills into the aisle. The store owner does not clean it up or warn customers of the dangerous condition within a reasonable amount of time.
A nursing home does not remove debris or equipment in the hallway, and a resident falls as a result.
As you can see, what is reasonable depends on the circumstances. They should perform reasonable inspections on their own property to look for possible dangers and fix them or warn the public.
How to Prove a Slip and Fall Case
In any slip and fall case, your focus is on what the defendant did or should have done. Therefore, any slip and fall claim requires proof to show what happened. This evidence can include:
Eyewitness testimony from people who saw the accident occur or the conditions at the scene right before it happened
Pictures from the scene of the accident
Security camera footage that showed the fall
Maintenance logs that can show whether the property was inspected and what measures were taken
However, you must act quickly to obtain this evidence to keep it from being destroyed. You have a limited window of time after an accident to obtain this evidence before it can be lost. A quick call to an attorney right after your fall can get an experienced investigator onto the case while there is still a chance to gather evidence.
Common Serious Slip and Fall Injuries
When you can show liability, the insurance company may try to minimize your injuries because it means that they pay less. Slip and fall injuries can be serious and permanent. Accident victims can suffer injuries, such as:
Traumatic brain injuries
Neck and back injuries
Broken bones
Internal injuries
You have a legal right to be paid for both the economic costs of your injuries and the non-economic costs. The defendant must pay you in full for all that you have suffered. First, you will need to go through an extensive investigation with the insurance company to see if they are willing to admit liability.
Call a West Palm Beach Slip and Fall Attorney
If you have been injured in a slip and fall accident, you will need legal help to have your best possible chance at receiving financial compensation. When you have been injured in a slip and fall, you should contact JustCallMoe for legal representation. You can call us at 866-225-5663 or contact us online to schedule your free initial consultation. We obtain real results for real people.
FAQs
How do I pay my slip and fall attorney?
We are paid on a contingency basis. If we do not win for you, we do not get paid.
What happens if the insurance company denies my claim?
You have a legal right to file a lawsuit against the responsible party. The insurance company is not to be confused with a jury that has legal power.
Do I have to have an attorney?
It is not a legal obligation, but hiring a lawyer should put you in a better legal position.
Florida Auto Accident Lawyer
You Don't Pay, Unless We Win.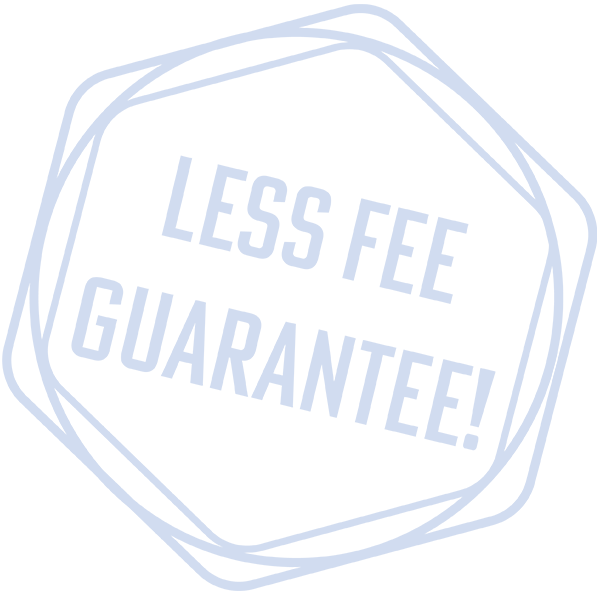 When you've been injured in an accident, you're likely dealing with much more than just your injuries and property damage. Dealing with your insurance claim can be an added stressor that you shouldn't have to worry about. When you call us, we'll take the burden of dealing with the insurance companies off your shoulders. We'll deal with the insurance company, so you can focus on getting better.
About Us
Play Video