Injured on the go?
Just Call
Moe
(866) 225-5663
100% Secure and Confidential
$1M
Construction Accident
Do you need a Tampa personal injury lawyer? JustCallMoe!
Make sure you're safe, and that you get emergency medical care. Then call Tampa personal injury lawyer Moe DeWitt of JustCallMoe.
We represent injured victims and their families. When you need to fight against the insurance company or a big corporation, get the aggressive lawyers who fight to protect your rights.
JustCallMoe! Call 866-225-5663!
Fight To Get Compensated After a Personal Injury Accident!
Our lawyers can review the entire situation to see what could have been done differently. Even simple negligence may be the basis of a personal injury claim for compensation.
Some examples of personal injury cases are:
A driver turns on a red light and causes an accident
There is a spill on a gas station floor; someone trips and falls
A worker leaves a pallet of goods in the aisle of a store; someone runs into it and falls
Doctors see warning signs, but fail to make an accurate diagnosis of a disease
When a driver has too many drinks, they rear-end the vehicle in front of them
Delivery drivers encounter a vicious dog that bites them
Workers don't sufficiently secure a railing; it fails, and someone falls
Steps are too narrow, causing someone to slide and get hurt
Construction workers on a scaffolding drop something that falls on an individual below
Most personal injury claims are based on negligence, or failing to use a reasonable amount of care for a situation. In Tampa and throughout Florida, the party that is responsible for the accident must pay for the damages.
The victim shouldn't have to suffer without compensation. Compensation can't fix what has happened, but it helps give you justice and the financial resources that you deserve after you're hurt because of a personal injury accident.
Personal Injury Lawyers Near Tampa
JustCallMoe is the personal injury law firm near you. We've collected millions of dollars in compensation for our clients, including single settlements of more than $1 million. Each case is different, and we can't guarantee results. What we can promise is that we'll use our experience and best efforts to advocate for you when you are injured.
How do I get personal injury compensation?
To get personal injury compensation, you must bring a claim. Usually this means filing a case in court, but sometimes you can file a case directly through an insurance company. The victim must initiate their case, and they must prove their right to compensation.
We can take all the steps on your behalf to help you receive personal injury compensation.
What kinds of personal injury compensation can I get?
Personal injury compensation may be economic (your actual financial losses), non-economic (ways you suffer besides financially) and punitive (to punish the defendant). Some types of damages are:
Medical expenses including doctor's visits
Potential earnings and missed work
Rental car payments if your vehicle is disabled
The value of damaged property
Mental health and emotional distress damages
Pain and suffering, based on the trauma of the incident and the severity of physical injuries
Inconvenience, loss of enjoyment of life and disfigurement of the body
Punitive damages based on the defendant's extremely serious misconduct
To know what personal injury compensation you can get, look at each category of damages and see if it applies to you.
Our lawyers can help you value intangible losses like pain and suffering and mental anguish.
How can JustCallMoe help me?
Across Florida, we work tirelessly for our clients. It's our goal to represent you so that you receive fair compensation for your financial losses, physical suffering, and emotional anguish. Moe DeWitt is a licensed attorney and member of the Florida Bar Association. He is prepared to work on your behalf throughout the claims process.
Our law firm can assist you with:
Determining if you have a personal injury claim
Identifying who may pay compensation, including parties that you may not expect
Finding insurance policies and other resources to satisfy a judgment
Knowing what your case is worth, and what you have to do to fight for that amount
Starting your case and drafting legal documents
Anticipating legal issues and addressing them
Guiding you through documenting damages, building your claim
Speaking for you at court appearances and trial
Negotiating your settlement, and advising you about accepting a settlement
Helping you understand the process and communicating with you throughout the case
Our lawyers handle your entire case on your behalf. Don't stress about complex legal procedures or upcoming court appearances while you're recovering from your injuries. When we represent you, we are your advocates. We talk to the insurance company and work on your behalf.
Will my case go to trial?
We're experienced trial lawyers. We're able to take your case to court, if it's necessary to get justice for you. However, most cases don't go to trial. Usually, we reach a settlement. It's not by accident – we build a strong case and then negotiate in your best interests.
It's always up to you how to resolve a case. You can accept a settlement offer or go to trial. It's our job to build a strong case and fight to put you in the best possible position.
At your consultation, we can discuss the factors that make a case likely to go to trial, and whether it's likely in your case.
Taking New Cases
JustCallMoe is currently taking new cases for personal injury in Tampa and the Tampa Bay area including:
Hillsborough County
Pinellas County
Pasco County
Hernando County
Surrounding Areas
Highlights of our law firm include:
Representation for individuals and families for all types of personal injury claims
Attorneys who focus on personal injury cases – experience matters!
Your success is what matters to us the most – we customize your case to fight for your rights and advocate for your goals
Millions of dollars collected for our clients including single settlements exceeding $1 million
Success through both settlement negotiations and courtroom advocacy
We handle all discussions with the insurance company and other parties on your behalf
Attorney Moe Dewitt has been voted as a Super Lawyer Rising Star since 2018
Commitment to community – Moe DeWitt founded Helmet Heads of Florida to provide helmets to children in need
When you've been in an accident, you're dealing with so many things – physical injuries, emotional anguish, limitations on your lifestyle and pain. You're wondering how you're going to pay your bills and take care of your family. When you need to fight for compensation – JustCallMoe!
Moe DeWitt and his team are dedicated to getting results for you. Call 866-225-5663 to see what you may be entitled to receive in compensation. We can start working on your case today.
Florida Auto Accident Lawyer
You Don't Pay, Unless We Win.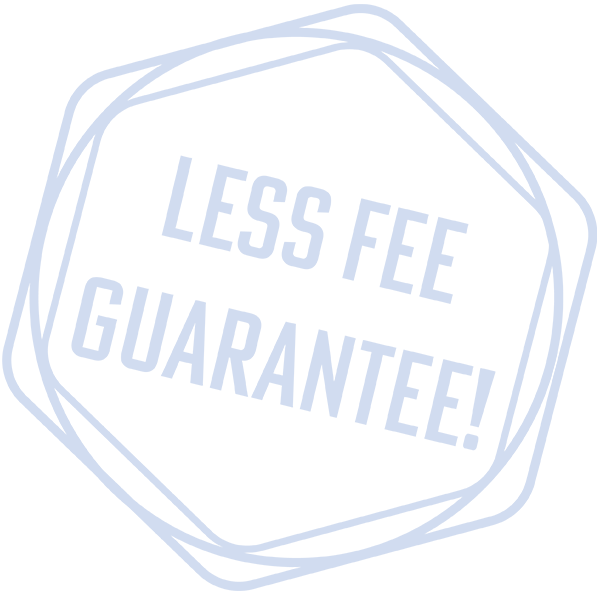 When you've been injured in an accident, you're likely dealing with much more than just your injuries and property damage. Dealing with your insurance claim can be an added stressor that you shouldn't have to worry about. When you call us, we'll take the burden of dealing with the insurance companies off your shoulders. We'll deal with the insurance company, so you can focus on getting better.
About Us
Play Video