Tampa T-Bone Accident Lawyer
If you have been in a T-bone accident, JustCallMoe!
When you need a Tampa T-bone accident lawyer to claim compensation after a collision, Moe DeWitt and the JustCallMoe team are here to be aggressive advocates for your cause. We fight for the injured for fair compensation.
Call 866-225-5663 for a consultation today.
T-Bone Accident Lawyers Near Tampa
In 2020, 179,580 people in Florida were involved in car crashes that took place in intersections. These accidents resulted in 928 fatalities and tens of thousands of injuries. Many of these crashes were T-bone crashes. (Source: Florida Highway Safety and Motor Vehicles)
If you are injured in a T-bone crash, our experienced law firm is here to help. We are T-bone accident lawyers near Tampa. 
Our law firm represents individuals and their families. It's our goal for you to receive justice. That means a fair payment for your legal claim, an efficient court process and communication throughout your case.
Why choose our experienced lawyers for your T-bone accident claim?
Here are some reasons people choose our Tampa lawyers for their T-bone accident claim:
Determination. When you're hurt, you need compensation now. We get to work right away.
Experience. We've collected millions in compensation for our clients, including settlements of over $1 million. Of course, we can't guarantee results in your case, but we can promise we give every case the same devotion and dedication to success.
Local knowledge. Our team knows the roads, the intersections and the local courts. Knowing the little things can make a big difference as we work through your case.
Aggressive representation. It's our goal to be your representatives in fighting for justice as you focus on your recovery. Let us work aggressively for you.
Community. The JustCallMoe team is proud of our role in helping members of our community when they are hurt in a crash.
Case evaluations are always free. We're available 24/7 to help you when you need us most.
What is a T-bone accident?
A T-bone accident is an accident where the impact is the front of one vehicle and the side of another vehicle. A vehicle that is traveling in one direction hits a vehicle that is traveling in a perpendicular direction.
Are T-bone accidents serious?
T-bone accidents are especially serious because the side of a vehicle does not offer significant protection for the vehicle occupant. The side of a vehicle is relatively thin and light. Many vehicles do not have side-impact airbags. Even with airbags, the force exerted in a crash often causes devastating injuries.
What types of injuries are commonly associated with T-Bone accidents?
Common types of T-bone collision injuries are:
Paralysis, loss of mobility, spinal cord damage
Whiplash
Damage to the ears and eardrums
Internal organ damage and bleeding
Hip, knee and other leg problems, dislocations
Broken bones, including ribs
Because of the nature of the impact, T-bone accident injuries may be especially severe. The victim may receive damages by documenting their injuries and pursuing a claim.
What do I need to know about T-bone accidents and compensation?
As Tampa T-bone accident lawyers, there are some important things we want you to know:
Even though Florida uses a no-fault system, you may still claim third-party compensation if you have serious, permanent or disfiguring injuries
Injuries in a T-bone accident often qualify for a third-party claim
There are damages available in a third-party claim, like pain and suffering and emotional anguish, that are not available through a no-fault claim
You have the right to representation from a T-bone accident lawyer
There are time limits to starting a claim, and it's important to begin working right away
Have you been in a T-bone accident? Get the payment that you deserve. JustCallMoe! Call 866-225-5663.
Who is at fault in a T-bone accident?
Fault in a T-bone accident is usually based on who had the right of way. The party that entered the intersection without the right of way is usually the party at fault.
For example, if one direction has a stop sign, and the other direction does not, the driver with the stop sign must make sure that they have enough room before making a turn. Similarly, a party with a red traffic light cannot make a turn while someone else has a green light.
Proving fault may depend on witness testimony, the location of damages, videos, the location of debris and accident reconstruction measures. Gathering compelling proof of fault is a critical task. We are experienced lawyers, and we know how to build compelling evidence for your case.
Can future damages be a part of a T-bone accident claim in Tampa?
Because T-bone accidents produce serious injuries, it's common for the injuries to last even beyond the resolution of the legal case. Don't wait to contact our lawyers to get started. Future medical bills can be a part of the claim.
There are important things for us to do, like gathering proof of the need for future medical treatment to a reasonable certainty. Our lawyers can prepare the testimony to prove your future medical expenses as part of a complete case.
Schedule a Consultation with our T-bone Accident Law Firm
Moe DeWitt and the JustCallMoe team have been recognized by America's Top 100 (Top 100 Personal Injury Attorneys), Super Lawyers (Rising Stars) and the American Institute of Personal Injury Attorneys (10 Best Attorney for Client Satisfaction). We're proud to have helped people just like you get results for their accident claims.
When it comes to a T-bone accident, how you handle the claim can make a big difference in the compensation you get. Let us determine what you deserve in compensation, document your medical bills and advance your claim through legal channels. Reach out to JustCallMoe and we'll take it from there.
Taking New Cases
We are taking new cases. Schedule a consultation by calling our law firm at 866-225-5663.
If you're ready to get compensated for your T-bone accident, trust JustCallMoe! We're here to fight for you.
Florida Auto Accident Lawyer
You Don't Pay, Unless We Win.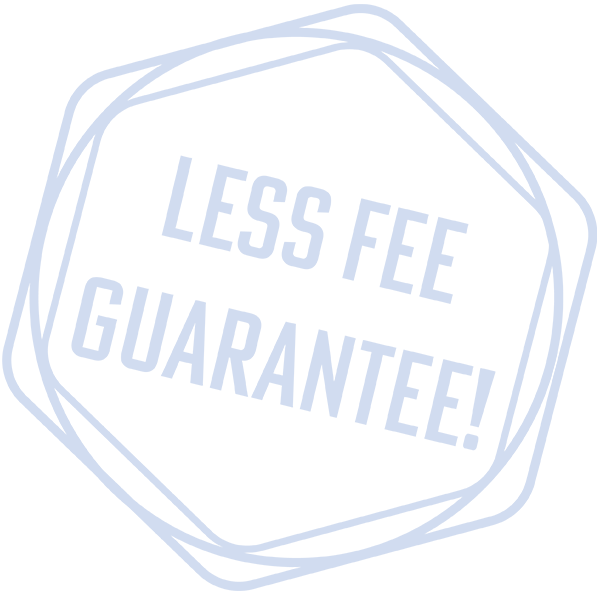 When you've been injured in an accident, you're likely dealing with much more than just your injuries and property damage. Dealing with your insurance claim can be an added stressor that you shouldn't have to worry about. When you call us, we'll take the burden of dealing with the insurance companies off your shoulders. We'll deal with the insurance company, so you can focus on getting better.
About Us
Play Video