Tampa Bus Accident Lawyer
Have you been in a bus accident? JustCallMoe!
Tampa bus accident lawyer Moe DeWitt represents victims and their families. If you've been injured in a bus accident, you may be able to receive compensation. JustCallMoe will take on justice for you.
Call our Tampa bus accident lawyers at 866-225-5663 for a free consultation.
Bus Accident Lawyers Near Tampa
If you've been injured in a bus accident, a legal claim may allow you to receive compensation. Because of the large size of a bus, the injuries that victims suffer are often severe. When you need to focus on your physical recovery, you also need a bus accident lawyer near Tampa to bring your legal claim.
We can take the steps for you to receive financial compensation following a bus accident.
Don't let time run out. Start today by calling our law firm to talk about your case.
Types of buses that may be involved in an accident:
School bus
Public transportation (Hillsborough Area Regional Transit Authority)
Private coach and shuttles
Tour buses
Hotel shuttles
Airport shuttles
Government vehicles
Buses used by community organizations
What is a bus accident claim?
The party responsible for a bus accident should compensate the victim. But, there are some big questions to answer – Who is responsible for the bus accident? How much should they pay? What are they paying for?
A bus accident claim is the process of the victims receiving their compensation. To receive a payment, you must request it. The responsible party isn't going to volunteer to pay. They want to pay as little as possible. A bus accident claim allows the victim to assert their right to compensation and ask for the appropriate amount.
You have the right to representation from a Tampa bus accident lawyer. If you're ready to receive compensation, JustCallMoe at 866-225-5663.
Who may bring a claim for a bus accident?
The victim of a bus accident isn't always riding on the bus. There are many injured parties that may bring a bus accident claim, including:
Occupants of the bus
A person in another vehicle
Pedestrians
Bicyclists
Crossing guards
Others directing traffic
Someone embarking or disembarking from a bus
Anyone who is harmed by someone else causing a bus accident may claim compensation. To receive compensation, you must show how your injuries are the result of the accident. Our lawyers can help you investigate your damages and claim the amount you deserve under Florida law.
How do bus accidents occur?
Buses are large and heavy vehicles. Drivers and bus companies have a high duty of care to ensure that they're operating safely on the roads. Here are some ways accidents that can happen that may allow you to bring a claim:
Starting the bus before passengers have fully entered or exited the bus
Turning when there are pedestrians in the path
Cutting off other vehicles in traffic
Failing to stop before a crosswalk
Poor bus maintenance
Design problems that make a crash especially damaging
Hiring or retaining an unqualified driver
Weather, other things impacting road conditions
Rushing to operate on schedule
Reckless driving including drunk driving and road rage
A bus accident claim may be based on simple negligence. They may be sorry for what happened, but that doesn't excuse them from paying the victim for damages.
It may not be clear what the underlying causes are. For example, there may be a mechanical issue or design flaw that isn't immediately obvious when the crash occurs. When we are your bus accident lawyers, we use our experience to investigate the cause of the accident and who may have legal fault.
Who can you bring a claim against for a bus accident?
There are many parties that may be liable for a bus accident. The party who causes the accident is liable to pay damages to the victims.
Parties who may be named in a bus accident claim are:
Driver of the bus
Driver of another vehicle
Bus company
Vehicle manufacturer or designer
Mechanics
Party who designs the road
Who you name in your case can make a big difference. An individual may not be able to pay a claim, but the bus company may have an insurance policy. Legal liability for each party is determined individually. If a party is responsible for intentional misconduct or gross negligence, punitive damages may be available.
(Source: Florida Statutes § 768.72)
What damages can I receive for a bus accident?
Damages available for Florida bus accidents are based on the way the victim is harmed by the accident. You may have financial losses like the cost of medical care and difficulty paying your bills if you are unable to work.
Of course, you also suffer in ways that aren't directly financial. Injuries are physically painful, and they interfere with your lifestyle. Those are things you can claim compensation for, too.
When you have a consultation with JustCallMoe we learn about your case. Let us give you a personalized review of your bus accident claim, including what it may be worth. Our team can help you take the appropriate steps to receive fair compensation. We don't stop until you receive a payment that truly reflects your damages and losses.
Taking New Cases
Moe DeWitt is a graduate of the Florida State University College of Law. He devotes his law firm to representing individuals when they need experienced legal services, including bus accident claims. The experience gives him the insight to identify legal issues and personalize effective representation for each client.
Organizations like America's Top 100 (Top 100 Personal Injury Attorneys) and the American Institute of Personal Injury Attorneys (10 Best Attorney for Client Satisfaction) have recognized the success of JustCallMoe. Individual settlements have exceeded $1 million. Moses DeWitt is proud of the success he has achieved for his clients.
Consultations Available
Do you need a Tampa bus accident lawyer? JustCallMoe! We're here to protect your rights.
Call 866-225-5663 today.
Florida Auto Accident Lawyer
You Don't Pay, Unless We Win.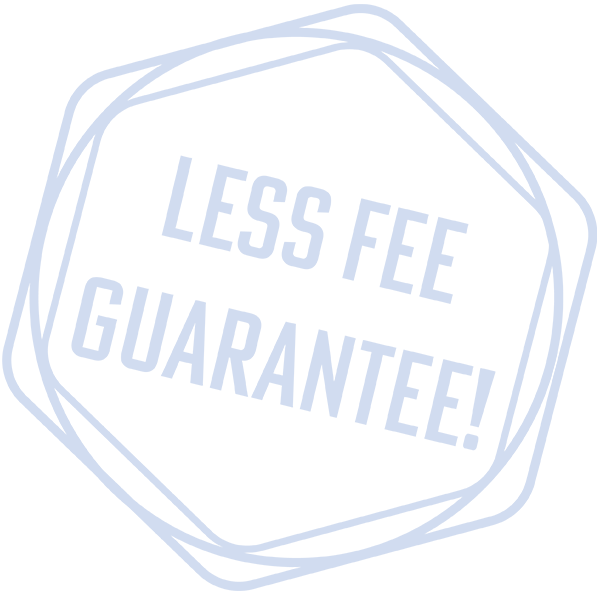 When you've been injured in an accident, you're likely dealing with much more than just your injuries and property damage. Dealing with your insurance claim can be an added stressor that you shouldn't have to worry about. When you call us, we'll take the burden of dealing with the insurance companies off your shoulders. We'll deal with the insurance company, so you can focus on getting better.
About Us
Play Video