Tampa Intersection Accident Lawyer
Do you need compensation after an intersection accident? JustCallMoe!
Moe DeWitt is here to represent you. As a Tampa intersection accident lawyer, he sees the harm that results from intersection accidents. He sees good people struggle with medical bills, lost income, physical pain and mental anguish. JustCallMoe can help.
If you have been hurt, contact Tampa intersection accident lawyer Moe DeWitt at 866-225-5663 for a consultation about your case.
Causes of intersection accidents in Tampa
Here are some of the reasons that intersection accidents occur in Tampa:
Running a red light
Ignoring a stop sign
Failure to yield the right of way
Confusion as to where the lane is
Taking a right turn when it is prohibited
Turning right when there is traffic in the way
Not stopping and waiting when there is a vehicle already in the intersection
Failing to yield to an emergency vehicle
Not obeying a law enforcement directive
A chain reaction from being rear-ended
A truck or other large vehicle turning poorly or without enough room
Not being able to see around a corner, and going before the space is clear
Vehicle malfunction
Thinking there is enough time to get through the intersection on a yellow light
Pedestrians crossing when they do not have a walk signal
An intersection is a place where a lot of vehicles meet. It is a place where drivers change their direction or lane of travel. There are many ways that an accident may occur. With so many different possible causes, there are multiple parties who may be at fault for an accident.
How is fault determined in an intersection accident?
Determining fault for an intersection accident isn't always easy. Parties may not always cooperate. When there are severe injuries, it's possible that people who are involved may not remember what happened.
Our lawyers know how important it is to establish fault for an intersection accident. Here are some of the things that we do to investigate and prove your right to compensation:
Talking to witnesses and getting their statements about the circumstances of the crash
Identifying additional witnesses who may have observed the crash or the events leading up to it
Conducting a deposition of the defendant; cross-examining the defendant to elicit more information
Getting information from a vehicle event data recorder, if available
Looking at where damage occurred on the vehicles
Having a vehicle examined to explore if vehicle malfunction may have played a role
Determining if there are any cameras nearby that may have captured the accident or events leading up to it; a business may have a camera for example, or the city or county may have cameras set up in the area
A critical part of determining fault in an intersection accident is understanding the right of way rules and the make up of the intersection. We are Tampa intersection accident lawyers. We know the local area and the roads involved. Our lawyers can help you investigate fault and prepare your claim.
Should I get a lawyer for an intersection accident?
A large part of any intersection accident claim is proving who is at fault. To bring a claim outside of the no-fault system, claiming pain and suffering and other non-economic damages, you must prove that the other party is at fault.
In an intersection accident case, that isn't always an easy task. A lot of it comes down to witness testimony, witness credibility and what other evidence that can be identified.
A lawyer for intersection accidents can ensure that you build the evidence to prove your right to compensation. They can also assist with the other elements that you need to prove like the cause of injuries and the full extent of your damages.
What damages are possible for an intersection accident?
You may claim compensation for a range of damages including:
Medical bills to date
Future medical bills
Physical therapy and rehabilitation
Property damage
Lost income, benefits, retirement and long-term career damage
Replacement household services
Pain and suffering
Permanent disfigurement
Mental anguish
Physical impairment
Our lawyers help ensure that you claim the damages you deserve for your intersection accident claim.
Intersection Accident Lawyer Near Tampa
When you are looking for an experienced intersection accident lawyer near Tampa, JustCallMoe!
We represent injury victims. We are experienced in a range of car accident cases including accidents that occur in intersections.
Some reasons to hire our intersection accident lawyers are:
Experience in accident claims, understanding the legal and factual elements that impact a claim
Knowledge of how to question witnesses effectively and present the case in a compelling way
Awards and honors from America's Top 100 Personal Injury Attorneys, 10 Best Attorney from the American Institute of Personal Injury Attorneys, Super Lawyers and more
Millions recovered for our clients. Single verdicts have exceeded one million dollars. Results are not guaranteed in your case, but we can guarantee that we'll work just as hard for you
Offices in Tampa, Florida, and a legal team that knows the local area
Representation that is personalized for you, whether we work towards a settlement for you or take your case to trial
Full service representation, including all the things you need for success, both inside and outside the courtroom
Getting justice for an intersection accident victim requires a lot of tasks. We are a full-service law firm. JustCallMoe! We'll take it from there.
Schedule a consultation – Taking new cases
When you need results for your intersection accident claim, JustCallMoe!
You don't have to bring your case on your own. You don't have to talk to the insurance company on your own. Our Tampa intersection accident lawyers can represent you.
Don't wait to start your case. Schedule a consultation with our law firm. We're taking new cases.
Start by contacting JustCallMoe at 866-225-5663 today.
Florida Auto Accident Lawyer
You Don't Pay, Unless We Win.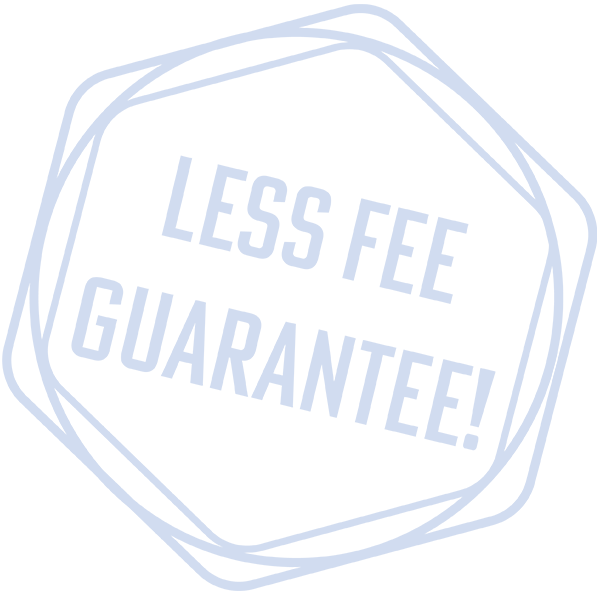 When you've been injured in an accident, you're likely dealing with much more than just your injuries and property damage. Dealing with your insurance claim can be an added stressor that you shouldn't have to worry about. When you call us, we'll take the burden of dealing with the insurance companies off your shoulders. We'll deal with the insurance company, so you can focus on getting better.
About Us
Play Video