Tampa Uber and Lyft Accident Lawyer
Have you been in a rideshare accident? JustCallMoe!
Work with Tampa Uber and Lyft accident lawyer Moe DeWitt. He can represent you to claim fair compensation for your losses and damages.
Call 866-225-5663 to speak with Tampa Uber and Lyft accident lawyer Moe DeWitt.
Uber and Lyft accident lawyer near Tampa
Uber and Lyft both promise a $1 million accident guarantee for crash victims. But getting the compensation you deserve isn't always so easy. Ultimately, the rideshare companies make a profit when people take rides, not when they make accident claims. Don't fall for the traps and mistakes that prevent victims from getting fair compensation.
We are experienced car accident lawyers handling Uber and Lyft accident claims. Start working on your case immediately by contacting us for a consultation.
Who is at fault for an Uber or Lyft accident?
Even though we rely on rideshare services and expect them to be safe, accidents occur every day. The driver may be at fault, but they may not be the only party to blame. Another driver, or even someone outside of a vehicle may be to blame. The problem may be a vehicle malfunction or poor road design.
Causes of Uber or Lyft accidents
Some causes of Uber and Lyft accidents are:
Not ensuring that the driver is stopped in a safe space for passengers to embark or disembark
Beginning the journey before riders are situated with their seatbelts fastened
Speeding or rushing to complete the ride
Working for too many hours or driving fatigued
Failing to observe traffic signals and rules of the road
Other drivers not leaving sufficient room for rideshare passengers to enter or leave the vehicle
Uber and Lyft drivers are among all the vehicles on the road. Drivers must look out for them. Uber and Lyft drivers also have an obligation to drive carefully and safely, maintaining their vehicles in good working condition. Determining the cause of the accident is a critical step in determining how to pursue compensation.
Who pays for an Uber or Lyft accident?
Once you determine who is at fault for the Uber or Lyft accident, you can look at where to pursue compensation. Minor injuries may be covered by your own no-fault insurance. However, the party who causes the accident may be liable for damages. It's unlikely that the passenger is going to be at fault for the accident.
Other driver is at fault – If the other driver is at fault, their liability insurance should first pay a claim. It's a common problem that a driver doesn't have enough liability insurance, so the Uber or Lyft claim guarantee may act as an uninsured/underinsured motorist policy to pay the difference.
Uber driver is at fault – the app is off – If the accident occurs while the app is off, the driver is like any other private citizen. Their personal insurance applies, but they should have $50,000 in personal injury protection and $25,000 in property damage liability coverage.
Uber driver is at fault – the app is on – When the app is on, Uber and Lyft both provide enhanced insurance coverage of up to $100,000 per incident in bodily injury.
Uber driver is at fault – during a ride – From the time that the driver accepts a ride until the passenger disembarks, both Uber and Lyft offer a $1 million accident guarantee.
Once you identify who is at fault for an Uber or Lyft accident, you may make your claim for compensation.
Remember that reporting the accident to the rideshare company is only the first step. You must identify what compensation you deserve.
Our Tampa Uber and Lyft accident lawyers can file a claim on your behalf.
What compensation is covered in an Uber or Lyft claim?
If you qualify for compensation because of an Uber or Lyft accident, there are many types of damages to include in your claim, including:
Medical bills to date
The cost of future medical care
Rehabilitation and mobility assistance costs
Mental health injuries and care
Replacement income and household services
Pain and suffering, emotional anguish
Disability and disfigurement
Punitive damages (if conditions are met)
You should receive compensation that reflects your injuries. Some types of damages, like pain and suffering, aren't easy to quantify. In general, the more seriously you're hurt, the more you deserve for pain, physical suffering and anguish damages.
Our experienced lawyers know how to identify and value your losses to ensure that you receive the correct amount for your claim.
When should I contact an Uber or Lyft accident lawyer?
Contact us as soon as possible. First, seek medical attention. The drivers should report the accident to the police, but if they don't, you should call the police. Collect personal information for everyone involved and witnesses. Make sure you get the driver's license and rideshare ID number for your driver.
Report the accident to the rideshare company, telling them that you are injured and you will provide more information in detail later. Then, as soon as you can, call us to begin working on your claim. As soon as we represent you, we take over interacting with the rideshare company, the insurance companies, witnesses and the courts.
Consultations Available – Start an Uber or Lyft Accident Claim
Turn to JustCallMoe! We're taking new cases, and consultations are available. We fight the insurance companies and large corporations. We're dedicated to your cause until you receive a fair amount for your injuries and damages.
Our dedication to you includes:
A law firm that helps injured individuals and families. This experience makes the difference.
Representation from start to finish in your case, doing everything necessary to optimize your results.
We're dedicated to aggressive advocacy for victims. When you call us, we work for you until you have fair compensation.
Knowledge of the Tampa area. We know the roads and the dangers that cause Uber and Lyft accidents.
Professional representation. Our leader, Moe DeWitt is a member of the Florida Bar Association and the American Bar Association to serve your needs and protect your rights.
See why we were named one of the American Institute of Personal Injury Attorneys' 10 Best Attorneys for Client Satisfaction.
Your time to bring your claim is limited, so JustCallMoe! Call 866-225-5663 today.
Florida Auto Accident Lawyer
You Don't Pay, Unless We Win.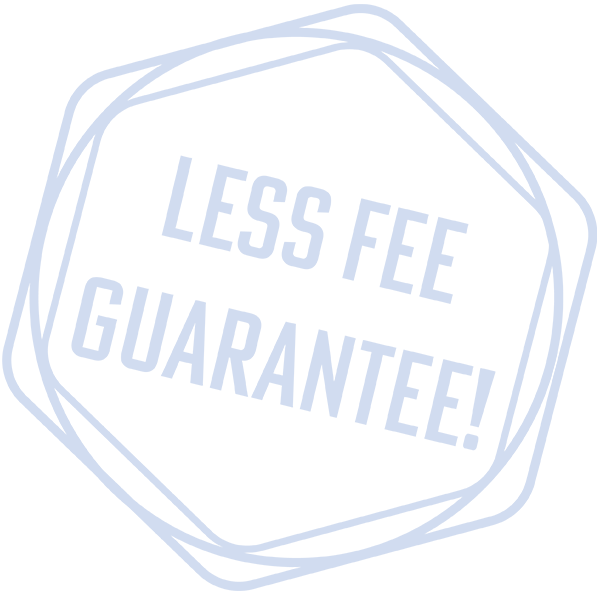 When you've been injured in an accident, you're likely dealing with much more than just your injuries and property damage. Dealing with your insurance claim can be an added stressor that you shouldn't have to worry about. When you call us, we'll take the burden of dealing with the insurance companies off your shoulders. We'll deal with the insurance company, so you can focus on getting better.
About Us
Play Video