Tampa Motorcycle Accident Lawyer
When you need a Tampa motorcycle accident lawyer, JustCallMoe! We're prepared to fight to help you maximize your reward.
As an experienced Tampa motorcycle accident lawyer, Moses DeWitt can manage your legal claim and help build a strong case for you. The goal is for you to get the most compensation in the best way possible.
JustCallMoe! Call 866-225-5663 today!
Motorcycle Accident Lawyer Near Tampa
We proudly serve the Tampa community including Hillsborough County and the surrounding counties. Our lawyers know the special issues that impact motorcycle accident victims. Injuries are often significant, and they must be carefully documented in your claim.
At JustCallMoe our representation is comprehensive – we do everything it takes to preserve the evidence, bring your claim and work towards the best possible result for you.
How our lawyers can help
Our Tampa motorcycle accident claim lawyers provide a variety of legal services tailored to your needs, including:
Investigating fault including underlying causes of the collision
Figuring out what insurance policies may apply
Determining what court has jurisdiction and preparing your summons and complaint
Thoroughly examining injuries and the current and future costs of medical care
Fairly valuing lost income, pain and suffering and mental anguish
Speaking with the other parties, and knowing how to strategically negotiate your claim
Fighting to overcome jury bias against bikers
Trial advocacy and representation
A motorcyclist may claim economic and non-economic damages. These are financial losses and intangible losses like pain and suffering. Punitive damages may be available in cases of gross negligence or intentional harm. Motorcyclists are treated the same as all other accident victims – whatever your damages, you may need to fight for fair compensation.
Our lawyers can represent you. Call 866-225-5663 for your consultation.
Common motorcycle accident injuries
Here are some common injuries that we help clients claim compensation for:
Traumatic brain injuries (TBI), skull fractures and concussions
Broken bones, broken ribs
Spinal cord and nerve damage, paralysis
Organ damage, bruising, bleeding and lacerations
Road rash, whiplash
Disfigurement and scars
Mental health injuries including anxiety, flashbacks and PTSD
Medical records can be important to verify what your injuries are and show that they are the result of the accident. In addition, we can help you work with medical experts to connect your injuries to the pain and suffering that you experience and the likely cost of future medical care.
Types and causes of motorcycle accidents
Motorcyclists have the right to fully use the road. When other drivers don't respect that right, an accident may result with injuries. Common types and causes of motorcycle accidents are:
Not allowing full use of the lane: Too many drivers don't respect motorcyclists. They may always have the full use of a lane. Pushing them out of the way may cause an accident
Improper turn: A driver must make sure they have space to make a turn. If they pull out in front of a rider, the crash may be devastating
Unsafe lane changes: The driver must make sure they can safely execute a lane change. They must watch for motorcyclists as much as any other vehicle
Car doors: An accident can happen in a split second when someone unexpectedly opens a car door
Driving under the influence and drunk driving: DUI accidents can impact motorcyclists along with other drivers and passengers on the road
Speeding: A speeding vehicle may not be able to stop when there is a motorcyclist in front of them
Vehicle defects: When a vehicle has a design flaw, or it unexpectedly malfunctions, the result can be a collision
Road conditions: Roads may be designed in an unsafe manner, or there may be unusual weather conditions that make them unsafe
It's important to thoroughly investigate the cause of the accident. The cause of the accident is a strong indicator of legal fault. Our lawyers know how to investigate fault, and we can work with accident reconstruction experts and lay witnesses to help prove fault and your right to compensation.
How soon should I contact a lawyer for motorcycle accidents?
A motorcycle accident can make your life chaotic in an instant. You need medical care, you may not be able to work, and you worry about your family. The sooner you contact our motorcycle accident lawyers, the sooner we can do what you need to do to receive compensation.
In fact, the sooner we start working, the easier it is to preserve evidence and pursue your claim. We can ensure evidence is gathered and kept including photographs of damages, statements from witnesses and medical verification of injuries.
Reporting the accident to the police or even the insurance company doesn't preserve your right to bring a claim. You must file a legal claim. Our lawyers can work quickly to investigate your case and promptly file your claim. The sooner we get to work, the sooner we can fight to get you the compensation you deserve.
Taking New Cases – Consultations Available
When you choose to contact JustCallMoe, you're talking to aggressive and assertive, professional litigators. We're experienced Tampa car accident lawyers, and we've recovered millions for our clients.
JustCallMoe is proud to represent members of our community. Our law firm has the following features and highlights:
Our founder, Moe DeWitt is a member of the Florida Bar Association
Thorough knowledge of the roads and driving patterns in Tampa, Hillsborough County and the surrounding areas
Representation for injury victims and their families
Knowledge of motorcycle riding and a strong belief that motorcyclists deserve to have their rights recognized
Focus of our law firm on advocacy for the injured
We're ready and willing to fight the insurance companies and large corporations
We're proud of these accolades, but we're most proud when we help a client achieve justice. As soon as you've secured your physical safety, contact us to begin working on your case. At your consultation, we'll answer your questions and explain the compensation process.
We're taking new cases, and consultations are available. Once you've secured your physical safety, JustCallMoe! Call 866-225-5663 for a confidential consultation today.
Florida Auto Accident Lawyer
You Don't Pay, Unless We Win.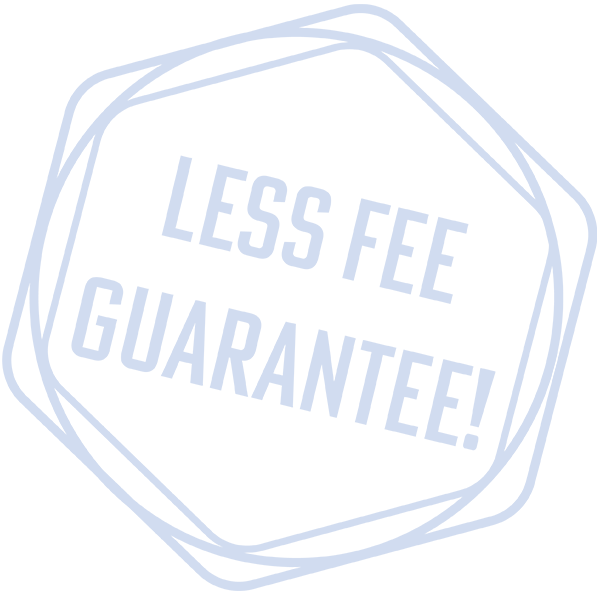 When you've been injured in an accident, you're likely dealing with much more than just your injuries and property damage. Dealing with your insurance claim can be an added stressor that you shouldn't have to worry about. When you call us, we'll take the burden of dealing with the insurance companies off your shoulders. We'll deal with the insurance company, so you can focus on getting better.
About Us
Play Video