Injured on the go?
Just Call
Moe
(866) 225-5663
100% Secure and Confidential
$1M
Construction Accident
Every day, you and your family are just trying to go about your business. You may get in your car or take a walk, trying to get from point A to point B. You may walk into a store, expecting to walk down the aisles safely without anything in your way. If you need to see a doctor, you count on them using their training and judgment to provide you with reasonable care. Unfortunately, some days you cannot go about your business because someone has made a mistake that has injured you or a loved one.
WHAT PERSONAL INJURY VICTIMS ARE FACING
The aftermath of whatever accident or mishap that injured you can have numerous effects on your life. You may be dealing with:
Physical injuries that keep you from working or enjoying life
Medical bills that seem to be piling up nonstop
Other bills that are mounting because you cannot work
Anxiety and depression in the wake of your injury
The loss of a certain relationship with a family member, either because they died in an accident or is not the same as they were before
There is little good news for you after you or a loved one has suffered a personal injury. The one thing that you have working in your favor is that the law allows for you to receive financial compensation for your injuries. First, you need to prove your case that someone else was to blame for your injuries. It is only then that you can begin to discuss the amount of money that you can receive.
COMMON EXAMPLES OF PERSONAL INJURIES
There are many different types of cases that can fall under the personal injury umbrella, including:
Car accidents
Slip and falls
Medical malpractice
Nursing home injuries
Motorcycle accidents
Pedestrian accidents
Bus accidents
THE ROLE OF NEGLIGENCE IN A PERSONAL INJURY LAWSUIT
For each of these types of cases, you will need to prove negligence before you can get a settlement check or jury award. Negligence is a legal term of art that describes someone's actions leading up to your accident. Someone may have had a duty to act in a certain way, and they failed to uphold that duty. For example, a motor vehicle driver owes a duty to drive as a reasonable driver would to every other driver on the road and their passengers.
Personal injury law arises from the concept that one's actions can have an impact on others who are relying on them to act reasonably. In society, an individual does not have the right to do as they please. For example, if a patient is relying on their doctor for medical care, the doctor owes them a certain level of care.
At the same time, personal injury law also recognizes that accidents can and do happen. You can be hurt, and someone else may not be automatically responsible, even if they were involved in your accident. The key is that you prove that they acted unreasonably. In a personal injury case, acting unreasonably is in comparison to what a reasonable person would have done.
NEGLIGENCE MEANS THAT SOMEONE ACTED UNREASONABLY
For example, if you have been injured in a medical malpractice case, you are comparing what your doctor did to what a doctor of average training and skill would have done. Your doctor does not have to be one of the greatest physicians ever to avoid legal liability, just as any other defendant does not have to be absolutely perfect. Instead, they must act like an average person would have under the circumstances.
The question is how you prove that someone acted unreasonably. Without showing that someone else was negligent, you may not receive full compensation for your injuries (though you may still receive a limited amount of money from your no-fault auto accident coverage). This potential outcome is one of the areas where a lawyer will help you the most. It is unreasonable to expect that you can investigate your own accident. For starters, you are dealing with physical injuries that may limit your abilities. Then, you may not be objective about your own case because you are too close to it.
HOW A PERSONAL INJURY ATTORNEY HELPS YOUR CASE
Your personal injury attorney will step in and do the following:
Investigate your accident and figure out who was to blame for it
Gather the evidence necessary to prove your case
Help you put a dollar value on your case
Advise you whether to file an insurance claim for your accident or a lawsuit in court
Prepare the paperwork for your claim or lawsuit
These are not functions that you can perform on your own. Dealing with the insurance companies can be challenging to handle on your own. They have different interests than you. Simply stated, your interest is to be paid top dollar for your injuries, while their interest is to pay you as little as possible, if they even pay you at all.
HOW INSURANCE COMPANIES MAKE LIFE HARDER FOR YOU
To accomplish their goals, the insurance company may try to use the following tactics:
Trying to trick or pressure you into talking to them, so they can get you to make a statement that undercuts your case
Following you in person or online to see your every move
Minimizing your injuries so that they can make you a lower settlement offer
Drawing out settlement negotiations by making low offers in an attempt to wear you down
While you have rights in the personal injury legal system, it is not always easy to exercise them. Those who may have to pay you money want to put as many obstacles as possible in your way because it helps limit their own liability. The bad news for them is that the law sees right through these attempts. You can stand up for yourself and fight with the help of an experienced attorney. Insurance companies will look at you differently when you come to the table with a tough lawyer whose track record they know. While they may not throw money at you, they will still take you more seriously and may try less of their usual tricks that they have honed over years of doing business.
CALL A WEST PALM BEACH PERSONAL INJURY LAWYER
If you have suffered a personal injury, legal help is just one phone call or internet message away. Rely on JustCallMoe when you need a dedicated attorney who will hold the responsible party accountable for what they did to you or a loved one. You can contact us online or call us today at 866-225-5663 to schedule your free initial consultation.
FAQs
DO I HAVE TO FILE AN INSURANCE CLAIM?
No, you do not have to deal directly with the insurance company. You can always file a lawsuit.
SHOULD I SPEAK TO THE INSURANCE COMPANY IF THEY CALL?
Never speak to an insurance company without your lawyer being there.
HOW MUCH IS MY CASE WORTH?
It all depends on your own damages. Personal injury compensation is based on how you have been impacted personally by the accident.
Florida Auto Accident Lawyer
You Don't Pay, Unless We Win.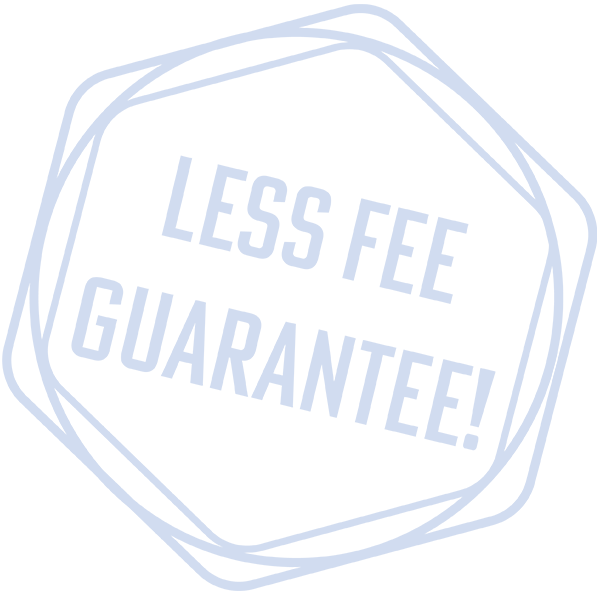 When you've been injured in an accident, you're likely dealing with much more than just your injuries and property damage. Dealing with your insurance claim can be an added stressor that you shouldn't have to worry about. When you call us, we'll take the burden of dealing with the insurance companies off your shoulders. We'll deal with the insurance company, so you can focus on getting better.
About Us
Play Video