West Palm Beach T-Bone Accident Lawyer
A T-bone accident is when the front of one car hits the broad side of another car. T-bone accidents can occur in many places, including:
A red light or stop sign when one driver runs the signal or sign.
On a highway or road, when one driver loses control of their car.
In a parking lot, when one driver improperly backs out or the oncoming driver does not see them.
At an intersection where there is no sign and one driver makes a bad judgment to proceed or the other driver is speeding and misjudges the car crossing the road.
T-bone Accidents Can Cause Serious Injuries
These are incredibly dangerous accidents because of several factors:
One driver is experiencing a head-on collision, while the other driver's vehicle is being struck on the side where there is less protection from the impact.
The crash takes one car by complete surprise, and the surprised driver cannot take any evasive action to lessen the severity of the crash.
T-bone accidents usually happen at high speed and without any chance to slow down.
T-bone accidents are happening more often in Florida. The primary case is when someone runs a red light or stop sign. The surge in distracted driving means that more drivers do not see traffic lights until they are in the middle of an intersection and in the way of another car.
T-bone Accidents Can Present Legal Challenges
The difficulty with a T-bone crash legal case is that both drivers may say that the other driver did not have the right-of-way. Unlike a rear-end car accident, the driver who strikes the other car may not always be the one to blame.
When the crash happens at an intersection with a traffic signal, it may be easier to prove what happened. However, when the T-bone accident occurs at a stop sign, each driver may press their own side of the story. Without evidence to back up your claim, you may not recover from the other driver's insurance.
You do not want to be in a position of having to rely on your no-fault coverage. The amount of no-fault coverage has not changed with inflation, and it is a pittance that may not even cover a fraction of your medical bills. In addition, you cannot receive damages for pain and suffering. Therefore, proving fault is a must in a T-bone accident case.
The most helpful thing is when a driver admits fault. Then, you may have red light camera footage or witness testimony to show who ran the red light or stop sign. It gets more difficult when nobody witnessed the accident. Then, pictures from the scene can help prove what happened, but you cannot always take your own pictures when you are dealing with serious injuries. Calling the police to the scene is helpful because they can write an accident report that insurance companies will rely on when determining the fault for the crash.
Your lawyer may work with an accident reconstruction expert to determine how the crash happened. In any event, you should not try to prove liability on your own because you may not have the knowledge to do so.
Even if both drivers are involved in a "truth contest" where each blames the other driver, you should still contact an attorney. It may be possible for both drivers to bear a portion of the blame. In Florida, this shared liability means you may still get some money for your accident injuries.
How a T-bone Accident Lawyer Helps You
As you can see, it is essential to have an experienced attorney on your side when you are dealing with a T-bone crash. Your lawyer will do the following:
Investigate the cause of the crash and gather evidence that can help you prove your side of the story.
Advise you of your most effective legal options, whether it means filing an insurance claim or filing a lawsuit against the other driver.
Evaluate your damages to place a dollar value on your claim.
Prepare your claim to file with the insurance company.
Evaluate any settlement offer that is made. Advising you whether to accept it or reject it and file a counteroffer.
Negotiate with the insurance company in an attempt to get them to raise their settlement offer.
One of the most important tasks that a lawyer will perform is protecting you from the insurance company. When you have an accident that comes down to your word against that of another driver, the other driver's insurance company may try to contact you to talk about the accident. They may be trying to get you to make a statement that they can take out of context and use against you. When you hire an attorney, the insurance company will need to go through your lawyer to speak with you, and your attorney will advise you not to speak with them alone.
Call a West Palm Beach T-bone Accident Lawyer
If you or a loved one have been injured in a T-bone crash or any other type of car accident, JustCallMoe can help. We provide you with tough and sensible representation intended to help maximize your car accident compensation. The first step is to call us at 866-225-5663 or contact us online to schedule your free initial consultation.
FAQs
What happens if the insurance company denies my claim?
You have the legal right to file a lawsuit in court and have the jury decide the matter. The insurance company does not get the final say over your case because they are not a court of law.
When should I call an attorney after the accident?
The legal process may start whether you are ready or not, so it is best to get a lawyer immediately.
Can I afford a car accident lawyer?
We work for you on a contingency basis, meaning that we do not expect money upfront, and we are not paid if you do not win.
Florida Auto Accident Lawyer
You Don't Pay, Unless We Win.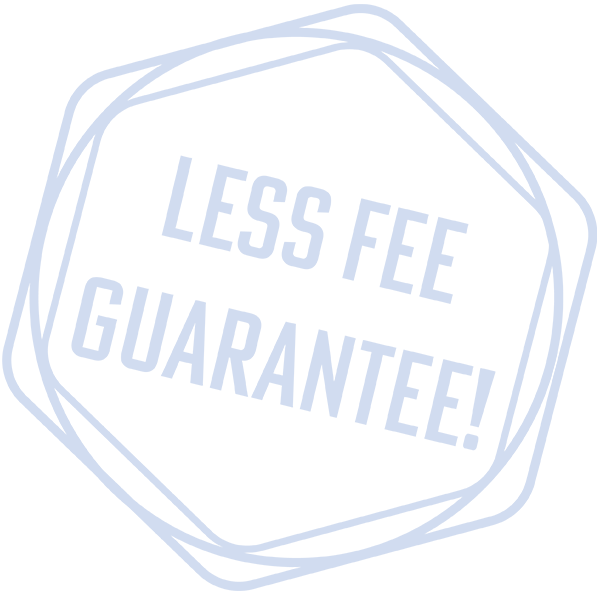 When you've been injured in an accident, you're likely dealing with much more than just your injuries and property damage. Dealing with your insurance claim can be an added stressor that you shouldn't have to worry about. When you call us, we'll take the burden of dealing with the insurance companies off your shoulders. We'll deal with the insurance company, so you can focus on getting better.
About Us
Play Video