West Palm Beach Car Accident Lawyer
Roads in Southern Florida are far more dangerous than they were in the past. This is not just a scare tactic that lawyers use. It is backed up by evidence and statistics. Before cars were off the road for the pandemic, the number of Florida car crashes in 2019 was almost double that from 2010. Even when car crashes dropped in 2020, the number of crashes causing serious injury and death rose.
Your life can change in an instant behind the wheel. Someone else's bad day can impact the rest of your life. You will need to prove what happened in the crash before you are able to determine if you are entitled to compensation.
Why Car Accidents Are Increasing in Florida
Here are some reasons why auto accidents are increasing in Florida:
The state's population has exploded, meaning that there are far more cars on the road.
Port traffic in the state has increased, leading to more trucks on the road
Practically all drivers have mobile devices, and anti-texting laws do not seem to be working
Reckless driving is increasing as people have less respect for traffic laws
The end result is that there are seemingly reports every single day of serious car accidents in South Florida.
Common Types of Car Crashes
There are a number of different types of car accidents that can cause injuries, including:
Rear-end crashes – the most common type of car crash that can still cause serious injury from whiplash
T-bone crashes – these usually happen at intersections when the front of one car hits the broad side of another
Head-on crashes – these crashes are probably the most dangerous type of crash because of the nature of the impact on both cars, and they happen usually when one car is not where it is supposed to be
Sideswipe crashes – these accidents often happen when one car is changing lanes and does not check its blindspot or drifts out of its lanes
Florida is a No-Fault State
Florida car insurance laws are different from those in many other states. As of now, Florida is a no-fault state. This means that you may be able to receive up to $10,000 to cover medical expenses if you are injured in an accident, regardless of who is at fault. This is not compensation in terms of a check written to you but allows you to see a doctor and get the medical treatment you need. You may also be able to recover some lost wages from your no-fault policy.
While no-fault benefits may help with your medical care, it does not provide compensation for your injuries or the pain and suffering from the accident. If you were not at fault for the accident, you will want to pursue the other driver to fight to recover the compensation you deserve. This compensation may include money for your injuries, lost wages, future medical expenses, and pain and suffering. If the driver who hit you was under the influence of drugs or alcohol, you may also be entitled to punitive damages.
How to Prove Liability After a Car Accident
One of the most critical aspects of any car accident case is to determine who is at fault for the accident. While the police may issue a report or citation to the at fault driver, you still need to prove who is at fault in court.
Typically the accident report is not admissible in court, so you will need to show how the accident happened and provide other evidence. Car accident evidence could include:
People who saw the crash would give witness testimony
Pictures of the scene of the accident (these may be difficult for you to take on your own when you are dealing with car accident injuries)
Traffic or dashboard camera footage
Testimony from an accident reconstruction expert
The police report (however, this may not be allowed to be used in court)
You need something more than your word, and an experienced attorney knows how to gather the evidence required to prove liability. Car accident evidence may only be available for a very limited time after the accident. If you are beginning the legal process months afterward, you may find that the evidence that you need is gone.
No matter which insurance company you are dealing with, you can expect the same exact tactics and tricks. When you make a claim against the uninsured motorist coverage on your own insurance policy, do not expect any type of customer loyalty to show up in their settlement offer to you.
They care about your business only long enough to receive the premiums that you pay each month. Otherwise, they are trying to get away with paying as little as possible once you file your claim. The same goes for the insurance company that insures the other driver involved in the crash.
Car Accident Damages
Here are the types of damages that you may receive in a car accident settlement:
Lost wages for time missed from work
The full cost of your medical bills
Pain and suffering
Loss of enjoyment of life
If your loved one was killed in a car accident, your family could file a wrongful death lawsuit. This type of claim pays your family for their own losses that they have suffered and compensates them for the death of their loved one.
You can expect that your view of the damages will not match that of the insurance company. They are notorious for trying to offer you far less than you deserve. Their initial offer may even be for pennies on the dollar. Without an experienced attorney, you may not even know what your car accident case is worth and may be vulnerable to a low settlement offer.
Your Legal Options After a Car Accident
After every car accident, you have two different ways to try to obtain full compensation for your injuries. Many people will begin with the insurance claims process to try to reach a settlement agreement. Most car insurance claims will result in a settlement agreement. However, if you end up going to trial, you need an attorney with the experience you need to properly present your case in the courtroom.
You always have the option of filing a personal injury lawsuit against the other driver if your insurance claim is denied, or if they are not offering you enough compensation. Personal injury trials are rare, but necessary when the insurance company isn't treating you fairly.
Regardless of the path that you choose, most cases will end up settling at some point. The key is to have an experienced attorney on your side, both to handle the process with the insurance company or to file a lawsuit, if it is necessary.
Call a West Palm Beach Car Accident Lawyer
If you or a loved one has been injured in a car accident, you should not attempt to handle the process on your own. Contact an experienced attorney to handle all the details of the legal process. When you need a tough car accident lawyer, JustCallMoe. You can reach us online or call us at 866-225-5663. We are available for you 24 hours a day.
West Palm Beach Car Accident FAQs
How do I win a car accident case?
You must prove that the other driver was negligent. There are four parts to this test:
The driver owed you a duty of care
The driver breached the duty of care by acting unreasonably under the circumstances
You were injured
You would not have been injured had it not been for the actions of the other driver
What do I do if I have been offered a car accident settlement?
Your lawyer will review the offer with you to see if it fairly compensates you for your injuries. If it doesn't and you choose not to accept it, the lawyer will make a demand or counter-demand to the insurance company or file a lawsuit to fight to get you fair compensation.
How long will my car accident case take?
It depends on whether you can reach a settlement agreement or need to go to a trial in court. Some cases may settle in a matter of months, while other cases could take years. The length of time it takes to resolve your injury case will depend upon many factors.
Florida Auto Accident Lawyer
You Don't Pay, Unless We Win.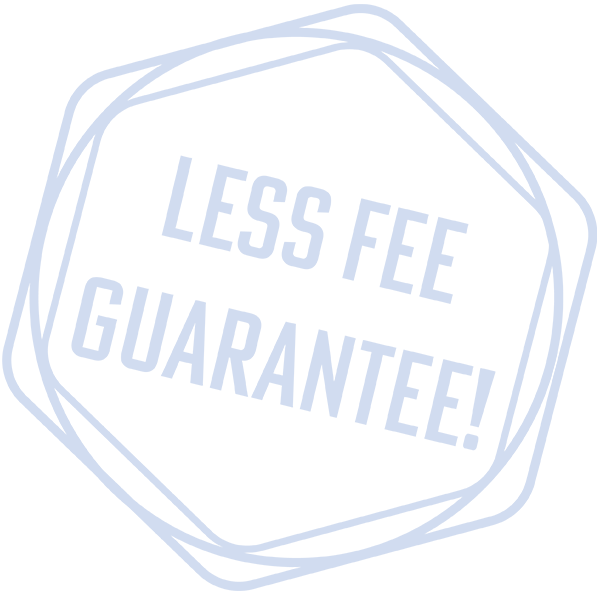 When you've been injured in an accident, you're likely dealing with much more than just your injuries and property damage. Dealing with your insurance claim can be an added stressor that you shouldn't have to worry about. When you call us, we'll take the burden of dealing with the insurance companies off your shoulders. We'll deal with the insurance company, so you can focus on getting better.
About Us
Play Video