West Palm Beach Pedestrian Accident Lawyer
Florida is known as the worst state in the country for pedestrian accidents. In the last decade, Florida averaged nearly 600 pedestrian deaths per year, and the problem is getting worse. South Florida ranks as the 13th most dangerous region in the country.
There are a number of reasons for that:
The state has the most tourists and part-year residents in the country, and they are unfamiliar with local roads
The year-round sun can get in drivers' eyes and keep them from seeing crosswalks and pedestrians
The nice weather also means that pedestrians are out on the street at more times of the year
Local streets were constructed with the car in mind and do not factor in pedestrian safety
Municipalities have been slow to institute pedestrian safety measures
Why Pedestrian Accidents Are Increasing
Florida is just part of a larger nationwide problem in which roads and sidewalks are becoming far more dangerous for pedestrians. There are many reasons why pedestrian accident fatalities have increased nationwide in the past decade, including:
Drivers are more distracted than ever, spending time on their mobile devices behind the wheel in spite of laws that make this illegal
Warmer climates mean that people are walking more often
Florida's cities are booming, meaning that people are moving into downtown cores
Americans are driving bigger cars that cause more serious injuries when they strike consumers
Local pedestrians have safety protections at marked crosswalks. If there is a sign indicating a crosswalk, a driver must stop when the pedestrian signals an intent to cross and remain stopped until the pedestrian completes crossing the street. If the driver is making a right-hand turn, the pedestrian has the right-of-way. However, at unmarked crosswalks, the pedestrian must yield the right-of-way to the driver.
Pedestrian accidents can cause the most serious injuries of all motor vehicle crashes. One of two things will usually happen in a pedestrian accident:
The pedestrian will be thrown onto the hood of the car or through the window
The pedestrian will be thrown onto the concrete
Either way, the pedestrian will suffer serious injuries or death. They are completely unprotected from the impact of the car. Pedestrian accidents usually happen at higher speeds. The pedestrian has the best chance of surviving the crash if the car is traveling at less than 30 miles per hour. Even still, they will suffer serious injuries that could change the course of their life.
The costs of a pedestrian accident can continue to pile up for years or decades after the crash. Therefore, it is crucial to receive enough financial compensation. Otherwise, you and your family will not be taken care of in the future.
Insurance Companies Try to Blame Pedestrians
One favorite insurance company tactic is to try to blame the pedestrian for the accident. It is much more difficult to do this when the accident occurred at a crosswalk. However, even if the pedestrian was not in the crosswalk at the time of the accident, they may still be able to receive some money for their injuries.
Florida law only bars someone from recovering personal injury damages when they are 100% to blame for their own injuries. So long as the other party was somewhat to blame for the accident, you can receive some money. Your financial recovery may be reduced by the amount that you were at fault.
While this is good news in some ways, it is also an invitation for the insurance company to try to shift some blame onto you to save money. Without an attorney, you could be an inviting target for the insurance company who may claim that you crossed outside a crosswalk or were crossing in an area with less visibility. Your lawyer will need to explain your own actions and push back against the insurance company when they try to blame you.
Pedestrian Accident Damages Can Be Considerable
Even when you or a loved one were struck in a crosswalk, and the driver was obviously at fault, it is not the end of the story. If you have suffered serious pedestrian accident injuries, you are likely looking at significant medical expenses and time missed from work.
If your loved one died in the accident, your family has suffered serious loss in more ways than one. Not only have you lost the income that your family member would have provided, but you will also be without the love and guidance that they provided. You can be compensated for these damages in a wrongful death lawsuit.
Proving liability and getting the right amount of damages are different issues. Sometimes, the insurance company can be even more difficult when it comes to properly compensating a client and their family. Oftentimes, the insurance company will try to write a check knowing that it is for less than the amount you deserve. Having a tough lawyer on your side may help keep you from being shortchanged if you settle your case.
Call a West Palm Beach Pedestrian Accident Lawyer Today
If you or a loved one have been hit by a car, you should contact JustCallMoe today. We will work for you to prove that the driver was at fault and receive the highest amount possible for your case. First, you need to call us to discuss your case in a free consultation. You can reach out to us online or call us at 866-225-5663 to get started.
Pedestrian Accident Case FAQs
Do I need a pedestrian accident lawyer?
To put it mildly, you will be at a disadvantage without an attorney when you are trying to prove your claim and negotiate a settlement. A lawyer is not a legal requirement, but the absence of one may put you at a disadvantage.
How much is my pedestrian accident case worth?
You can be paid for the full amount of your economic and non-economic damages.
How long do I have to file a case?
You have four years from the date of the injury to file a lawsuit.
Florida Auto Accident Lawyer
You Don't Pay, Unless We Win.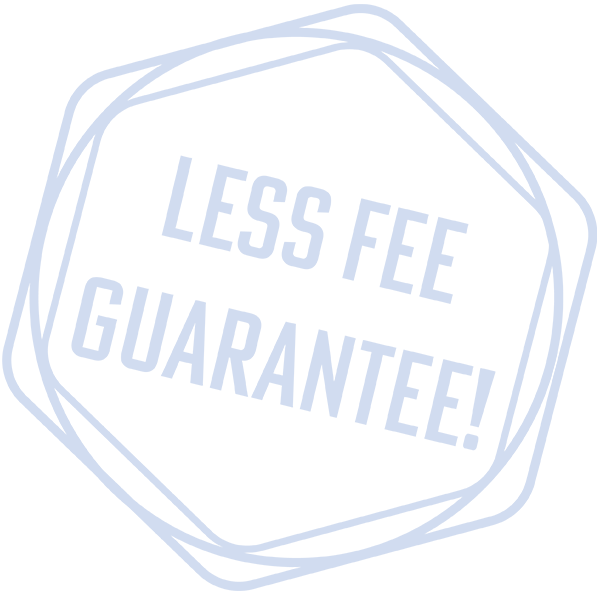 When you've been injured in an accident, you're likely dealing with much more than just your injuries and property damage. Dealing with your insurance claim can be an added stressor that you shouldn't have to worry about. When you call us, we'll take the burden of dealing with the insurance companies off your shoulders. We'll deal with the insurance company, so you can focus on getting better.
About Us
Play Video