West Palm Beach Intersection Accident Lawyer
Intersection accidents are among the most dangerous types of crashes. In our practice, we see these types of crashes almost every day. Unfortunately, they are as serious as they are common. If you or a loved one have been injured in an intersection crash, you should contact an experienced lawyer to discuss your legal options.
Where Intersection Accidents Occur
Intersection accidents happen at points where two roads come together. They can happen at:
Traffic signals
Stop signs
Unsigned intersections where two roads come together
According to the National Highway Transit Safety Administration, 96% of all intersection accidents happen because of driver error.
Why Intersection Accidents Are Common in West Palm Beach
The West Palm Beach area is home to more intersection accidents than many other areas for a number of reasons:
There are many busy intersections for wide streets where cars are trying to make left turns in the face of heavy traffic.
Because intersections are busy, there are long traffic lights, and drivers take risks to avoid missing the lights.
South Florida has more traffic lights and not nearly enough roundabouts that would avoid intersection accidents.
The West Palm Beach area has numerous busy highways, and they always have dangerous intersections.
Why There Are More Intersection Accidents These Days
The number of intersection accidents has been increasing in recent years in Florida, along with every other type of accident. One of the major factors in this accident spike is distracted driving. This can cause intersection accidents in several ways:
Drivers may not see the car stopped in front of them and rear-end a vehicle
Motorists may not see that a car is making a left turn into oncoming traffic
Drivers can run an intersection or stop sign because they were not paying attention
Proving Fault in an Intersection Accident Can Help You Financially
In some cases, there are no witnesses around, and both drivers may have their own side of the story. Each driver may say that the other driver is not where they were supposed to be. Under Florida's no-fault system, each driver may recover some money if they are unable to prove that the other driver was at fault. You are always better off financially if you can prove that the other driver was at fault.
When you are able to prove fault, you can recover above the limits that your no-fault insurance coverage imposes. Your settlement could also include non-economic damages like pain and suffering that would not be covered by your own insurance.
The problem is how to show that someone else ran a stop sign when they claim that you were the one who broke the law. Evidence is what backs up your own word when you are trying to prove liability for an intersection crash.
Intersection Accidents Cause Serious Injuries
Intersection accident injuries tend to be more severe than those in an "average" car accident. Many of these are T-bone accidents, where the front of one car collides with the broad side of the other car. The broad side of a car does not have as much reinforcement as other parts of the car, leaving the driver at risk if they are hit on the driver's side. Still, both drivers are at risk of serious injuries.
Head-on collisions are dangerous for any driver. Further, these accidents are dangerous when at least one of the cars involved is traveling at full speed. One car may be trying to make a left turn, and it is struck by an oncoming car that has not slowed down.
NHTSA statistics show that more than one in four traffic accident fatalities happen in an intersection. In addition, driver could also suffer serious injuries, such as:
Broken bones
Internal injuries
Severe contusions
Traumatic brain injuries
Neck and back injuries
Spinal cord injuries
It is crucial to be paid everything that you legally deserve when someone else is at fault for your accident. However, insurance companies will do everything that they can to stand in your way. From denying your claim with the flimsiest of justifications to offering you far lower than you deserve in settlement negotiations, insurance companies are looking out for themselves. You need a lawyer's input and representation. An experienced attorney can help hold insurance groups accountable when they try to use their usual tactics that cost you money.
Call a West Palm Beach Intersection Accident Lawyer
If you have been involved in an intersection accident, you need immediate legal help. Without it, the insurance company has you marked as someone that they will do everything possible to take advantage of and treat unfairly.
JustCallMoe is here for you whenever you need us, 24 hours a day. You can call us at 866-225-5663 anytime or send us a message online, and we will get back to you quickly. We will take the burden off your shoulders.
Intersection Accident Case FAQs
How much does a personal injury lawyer cost me?
You would not need to pay anything upfront for a car accident lawyer. We are only paid from the proceeds of your case if you win. If you do not win, you will not need to pay us any money.
Will my car accident case settle?
Chances are that your car accident case will settle at some point. Very few car accident cases will actually go all the way to a trial.
How do I know how much my intersection accident case is worth?
This is something that is very difficult for you to know on your own. You would need an attorney who knows how to value car accident damages to be in the best possible position.
Florida Auto Accident Lawyer
You Don't Pay, Unless We Win.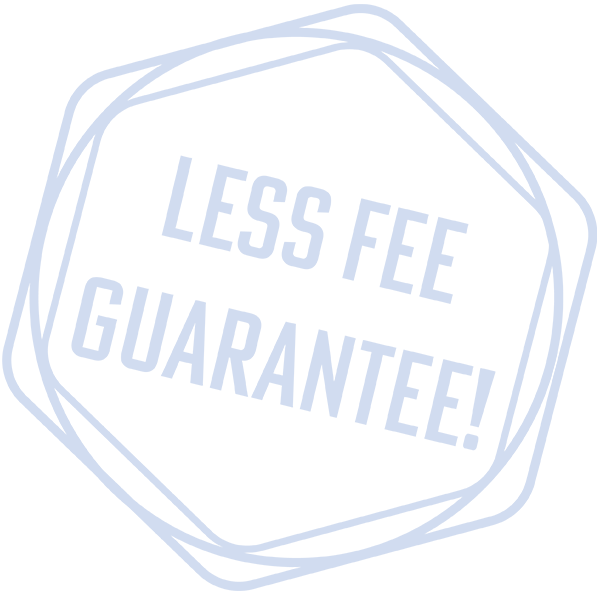 When you've been injured in an accident, you're likely dealing with much more than just your injuries and property damage. Dealing with your insurance claim can be an added stressor that you shouldn't have to worry about. When you call us, we'll take the burden of dealing with the insurance companies off your shoulders. We'll deal with the insurance company, so you can focus on getting better.
About Us
Play Video