West Palm Beach Uber and Lyft Accident Lawyer
Rideshare companies tout themselves as being everything to everyone. They claim that they offer convenience and benefits to riders, while allowing average people to turn their car into money. There is no doubt that rideshare companies result in a large economic impact in Florida and West Palm Beach. However, there is something unpleasant lurking beneath the surface. The entire rideshare system can be a danger to the passengers it serves and to other drivers who have to share the road with Uber and Lyft drivers.
Why the Rideshare System Is Dangerous
There are numerous aspects of the way that rideshares work that make them more dangerous:
Inexperienced drivers are thrown out onto the road with almost no training after a brief check of their driving history
Rideshare drivers congregate in areas with high traffic volume because that is where the fares are
Drivers often work full shifts after they have already worked another job during the day, driving late nights when they are tired
Rideshare drivers have their eyes on the app all the time, trying to find the next passenger fare that could help them grind out a living
Uber and Lyft drivers often end up in unfamiliar neighborhoods at all hours of the day
When you get into an Uber or Lyft, you have no idea how experienced the driver is, or if they are experienced at all. You do not know how much rest they have had, or if they even slept at all in the last day.
If you are another driver on the road, you must bear the risks of a system that is set up to make the rideshare companies money and cares little about your safety. You could end up injured in an accident through no fault of your own because you were in the wrong place around the wrong driver.
Rideshare Accident Claims Can Be Complex
Rideshare accident cases are more complex than your average car accident case for several reasons:
You need to figure out who the responsible party was in order to sue. If you were injured as a passenger in the rideshare, you need to file a claim against the right insurance policy.
There are multiple levels of coverage depending on the stage of the rideshare process that the driver was in when the accident occurred
Depending on the extent of your damages, you may be dealing with more than one insurance company (the rideshare insurance and your own if there is not enough coverage)
Available Rideshare Insurance Coverage
As we mentioned, the amount of coverage depends on what was happening at the time of the accident:
The highest level of coverage is when the driver has either accepted a ride request and is on the way to pick up the passenger or actually has the passenger in the car. Then, there is $1 million of total coverage per accident (and not per claimant).
If the driver has the app on and is waiting for a ride request, there is coverage for $50,000 in bodily injury per person, $100,000 in bodily injury per accident and $25,000 in property damage per accident
If the driver did not have the app on, then their personal auto insurance policy is in effect
Rideshare companies "partner" with some of the country's largest auto insurers. Just because there is $1 million of coverage in place does not mean that the auto insurance company is going to write that check. They have an extensive apparatus and a large network of lawyers whose job is to ensure that the insurance company can keep as much of the premiums as possible from the rideshare companies.
The one constant is that you cannot sue Uber or Lyft directly when their drivers injure you. The reason why is that, under the system that the rideshare companies have established, the drivers are not really "theirs." Instead, the drivers are independent contractors who are legally working for themselves while using the app technology that the rideshare companies provide. It is a great business model for Uber and Lyft, who take 20-25% of the driver's earnings plus other fees.
The Tricks that Insurance Companies Use
In other words, to get your money, you must deal with Uber and Lyft's insurance "partners." They may use a number of tactics to keep you from getting the money that you deserve, including:
Potentially denying claims, arguing that their driver was not responsible for the crash
Asking for more documentation for your claim, slowing things down for you
Underestimating your damages when they make a settlement offer
Making successively low settlement offers, forcing you to engage in an extensive negotiation
The best way to handle the complex rideshare claims process is to hire an experienced attorney who can counter the tactics of the insurance company. Your attorney is both your guide to the claims process and the guardian of your legal rights. Without an attorney, you are at risk because the insurance company will chip away at your legal rights and potentially cost you money.
Call a West Palm Beach Uber/Lyft Accident Lawyer
At JustCallMoe, we fight for injured clients just like you when you need to get financial compensation for your injuries. Protecting your legal rights is our passion. Call us today at 866-225-5663 or contact us online to schedule your free initial consultation. When you are up against a large insurance company, you cannot afford to be unrepresented.
Rideshare Accident Case FAQs
How much do I need to pay to hire you?
You do not need to pay us anything upfront, and we are only paid if you win your case.
How long will it take for me to get a settlement check?
The timing is usually not within your control, and it depends on how reasonable the insurance company is in settlement negotiations.
How long do I have to file a case?
The statute of limitations is four years in most cases, but you should not wait that long.
Florida Auto Accident Lawyer
You Don't Pay, Unless We Win.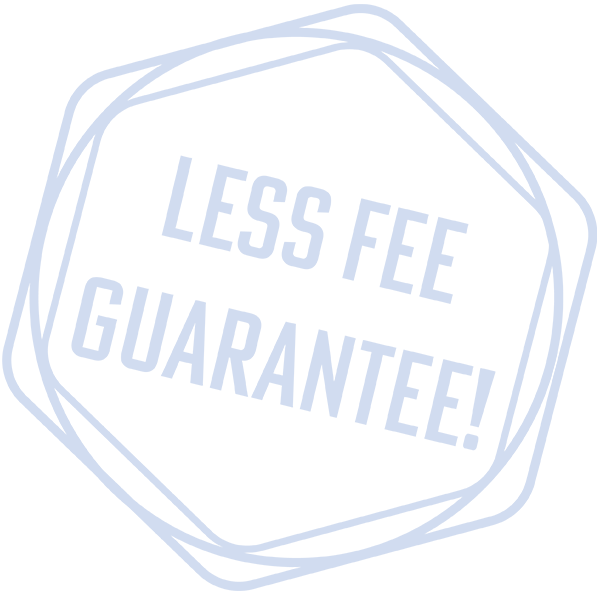 When you've been injured in an accident, you're likely dealing with much more than just your injuries and property damage. Dealing with your insurance claim can be an added stressor that you shouldn't have to worry about. When you call us, we'll take the burden of dealing with the insurance companies off your shoulders. We'll deal with the insurance company, so you can focus on getting better.
About Us
Play Video