Tampa Rear-End Accident Lawyer
Do you need a Tampa rear end accident lawyer? JustCallMoe! 
Moe DeWitt of JustCallMoe is an experienced rear-end accident lawyer. He can represent you in claiming compensation for your rear-end accident.
What does rear-ended mean?
Rear-ended means struck from behind. It occurs when two vehicles are traveling in a line, or one in front of the other. The vehicle behind does not stop for the vehicle in front of them, and a collision results. The victim is struck at the rear of the vehicle.
What causes rear-end accidents?
Some causes of rear-end accidents are:
Tailgating; leaving too little following distance for the driver in front
Texting while driving
Using a phone or tablet while driving
Pushing buttons on an instrument cluster
Drunk driving, driving under the influence of drugs
Trying to get through an intersection as the light turns red
Brake failures
Weather conditions, including hydroplaning on wet roads
Medical episode
Not paying attention
Driver error, like hitting the gas instead of the brakes
Is it always the fault of the person who rear ends you?
Nearly all rear-end accidents are the fault of the person who rear ends you. There may be some instances where the vehicle in front backs up or does something else to cause the accident, but in general, the vehicle behind must leave enough room to stop for the person behind if they need to.
What is the law for rear-end accidents in Florida?
Florida Statutes § 316.0895 says that the driver of a motor vehicle may not follow a vehicle more closely that is reasonable and prudent. What's reasonable depends on the conditions at the time including the speed of the vehicle, traffic, and highway conditions. Violation of the law is a civil infraction, and it may also make the driver liable for damages in the event of a crash.
What kind of injuries can you get from a rear-end collision?
Common injuries from a rear-end collision include:
Traumatic brain injury, concussion
Skull fractures
Spinal cord damage and paralysis, herniated discs
Whiplash
Bruising and upper body injuries from hitting the airbag
Chronic pain
Lingering headaches
Mobility problems
Disfigurement
Muscle strains
Arm and wrist injuries
Hip, knee, and ankle injuries
A rear-end accident puts sudden force on the body. The force is typically much greater than the body is able to withstand. In a fraction of a second, your entire life can change.
If you're in a rear-end accident, you may not be aware that you are suffering from serious injury. Be sure to seek medical attention to rule out life-threatening brain and spinal cord damage that may occur in a rear-end accident.
Can you sue if you are rear-ended in Tampa?
You can sue if you are rear-ended in Tampa, if your injuries meet the threshold to pursue the case outside of the no-fault system. You may also pursue compensation through your own uninsured/underinsured policy, if the at-fault driver doesn't have the coverage to pay a claim.
First, look to your own no-fault insurance. It should pay fast benefits up to $10,000 for a percentage of your medical bills and lost income because of the accident. In addition, if you have injuries that are especially serious, significantly harming a bodily function, disfiguring or permanent, you may be able to claim compensation from the party responsible for the accident.
Who is at fault for a rear-end accident?
Usually, when you are rear ended, the vehicle in the back has legal liability. There may also be other parties with fault such as an employer or a vehicle manufacturer, for example. Rear-end accidents are often easier to determine legal liability than other kinds of accidents because the rear driver almost always failed in their duty to leave sufficient following distance.
As your Tampa rear-end accident lawyer, we are sure to research any other causes and all parties that may have legal fault to pay compensation.
What do you ask for if you are rear-ended?
If you are rear-ended, and your case qualifies to bring a third-party claim, you should ask for the damages that reflect your losses. Of course, the next question is what damages reflect your losses. You may claim economic and non-economic damages.
Examples of economic damages are:
Medical bills
Lost income
Cost of a rental car
Damage to your vehicle
Other property damage
Non-economic damages may include:
Pain
Physical suffering
Mental anguish
Disfigurement
Humiliation, damage to reputation
Lifestyle changes and limitations
Punitive damages may also be claimed if the defendant's conduct was grossly negligent or intentionally harmful.
Let our Tampa rear-end accident lawyer look at your damages to make sure you're claiming everything possible. You get only one chance to bring your claim. When you need fair compensation, let us review your claim and represent you throughout the claims process.
Do I need a rear-end car accident lawyer?
Even though a rear-end car accident case may seem simple, there are still important things to do to receive the compensation you deserve. Our lawyers may assist you with any of these tasks:
Determining what insurance policies may pay damages
Knowing what damages may be included in a claim
Gathering proof of damages
Addressing any questions of shared fault
Negotiating compensation through an insurance claim
Bringing a legal claim in court
Preparing court documents
Speaking on your behalf in court and to witnesses
Helping you understand the process and any final settlement in your case
There are many tasks to get compensation, and we are prepared to help you with everything necessary to fight for you to get the compensation you deserve.
As soon as you're physically safe, JustCallMoe! We advocate for the injured, and we fight the insurance companies and large corporations.
When you need a Tampa rear-end accident lawyer after an accident, our firm is ready to help you get the compensation you deserve. Contact JustCallMoe at 866-225-5663!
Florida Auto Accident Lawyer
You Don't Pay, Unless We Win.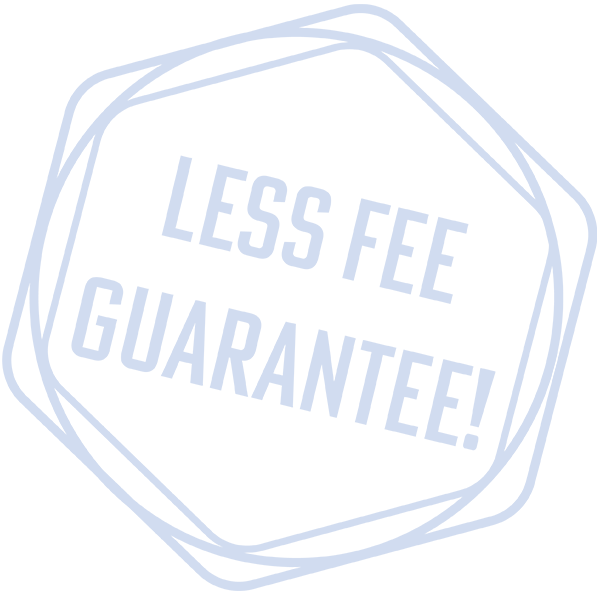 When you've been injured in an accident, you're likely dealing with much more than just your injuries and property damage. Dealing with your insurance claim can be an added stressor that you shouldn't have to worry about. When you call us, we'll take the burden of dealing with the insurance companies off your shoulders. We'll deal with the insurance company, so you can focus on getting better.
About Us
Play Video