Tampa Pedestrian Accident Lawyer
Do you need a Tampa pedestrian accident lawyer? JustCallMoe!
JustCallMoe represents pedestrians and their families. You may receive compensation following a pedestrian accident. Too many people underestimate what they deserve. Maybe you know what you deserve, but you don't know how to go about it.
Whatever the situation, JustCallMoe! We have a strong history of fighting the insurance companies and the large corporations. When you need help after a pedestrian accident, we're here to advocate for you until you have justice.
JustCallMoe! Call 866-225-5663 for a consultation about your case.
I was hit by a car while walking – What are my rights?
If you were hit by a car while walking, you have rights. You have the right to:
Claim benefits through your own PIP or no-fault insurance, even if you weren't in a vehicle at the time of the crash
Make the claim through a relative that you live with who has no-fault benefits
If you are not insured, claim benefits from the at-fault driver
Pursue third-party compensation from the driver responsible for the accident if you have serious, disfiguring or permanent injuries
Claim through your own uninsured/underinsured policy if the at-fault driver doesn't have sufficient coverage to pay damages
Have your claim adjudicated by a neutral third party through a legal claim, if the party at fault will not agree to pay fair damages
Have representation from a pedestrian accident lawyer
You have important rights. Contact us to exercise them today. We're ready to start working on your case. Call 866-225-5663.
Pedestrian Accident Lawyers Near Tampa
When you need a pedestrian accident lawyer near Tampa, work with the experienced and aggressive team at JustCallMoe. Getting the compensation that you deserve can be complex. We're proud of our history helping victims and their families. We know the Tampa area, and we're proud to help members of our community get justice after a pedestrian accident.
Causes of pedestrian accidents
Any of the following causes of a pedestrian accident may be grounds for financial compensation:
A driver entering a crosswalk where someone is crossing
Turning when someone crossing the street has the right of way
Failing to leave enough room for someone walking on the side of the road
Not slowing down to allow people on foot to cross in a crossing zone
Driving too fast in a pedestrian zone
Backing up without looking for people who are behind
Crosswalks that are inappropriately marked
Unusual traffic patterns or road design
Poor visibility, not taking road conditions into account
Speeding, traffic signal violations and improper lane changes
An outdoor restaurant that seats passengers or has a waiting area in harm's way
Drivers have a duty of care to others, including pedestrians that may be nearby. Our lawyers can investigate the cause of the accident and preserve the evidence. Proving the cause of the accident is key to ensuring that the appropriate party is held responsible.
Can a pedestrian be at fault for an accident?
If you're accused of being at fault for an accident – don't panic! It's not the insurance company that has the final say. We can help you fight allegations of fault.
Pedestrians have a duty of reasonable care, in a similar way that drivers do. What's reasonable depends on the circumstances. If you're at fault, you may still recover some compensation. For the serious injuries that often result from pedestrian accidents, this compensation can be substantial in some cases.
When you have a consultation with a pedestrian accident lawyer, we can explore comparative negligence and whether it will be a question in your case. Our law firm fights for your rights and best interests, including in cases that are contested or complex.
Common pedestrian accident injuries
Common injuries that you may claim for a pedestrian accident include:
Internal organ damage from blunt force trauma to the torso
Road rash from being thrown a distance
Broken bones, ribs and skull
Paraplegia, quadriplegia, paralysis, spinal cord damage
Injuries to ligaments and tendons
Lacerations, bleeding, bruising
Whiplash, aches and pains, soft tissue damage
Brain damage, traumatic brain injury (TBI)
Damage to the senses
PTSD
Anxiety
Flashbacks
Because of the large size of a vehicle compared to a pedestrian, damages are often severe. Damages are based on actual losses. Damages may include non-economic losses like pain and suffering, mental anguish, disability and disfigurement. Punitive damages may be available if the defendant's conduct was particularly offensive.
Why do I need a pedestrian injury lawyer?
If you try to handle the case on your own, you're held to the same standards as though you had an attorney. Knowing how to file the claim, how to negotiate with the insurance company and how to take certain actions using legal procedure can all be complicated. You're expected to do everything correctly, while you're recovering from devastating and unexpected injuries. Simple mistakes, even unintentional, can hurt your case.
When you work with Tampa pedestrian accident lawyer Moses DeWitt, you know that you have an experienced professional to help you make the most of your claim.
Schedule a Consultation – Taking New Cases
Are you ready for pedestrian accident compensation? Don't wait – JustCallMoe! 
Moe DeWitt and the JustCallMoe team provide professional, aggressive representation to pedestrian accident victims. We've recovered millions of dollars for our clients. We can't guarantee results in your case, but we can promise to use our skill, experience and dedication to fight for the compensation you deserve. Call us at 866-225-5663 today!
Florida Auto Accident Lawyer
You Don't Pay, Unless We Win.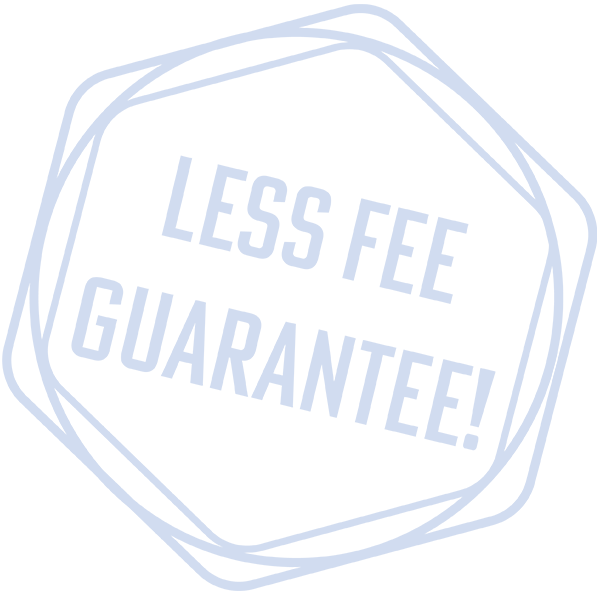 When you've been injured in an accident, you're likely dealing with much more than just your injuries and property damage. Dealing with your insurance claim can be an added stressor that you shouldn't have to worry about. When you call us, we'll take the burden of dealing with the insurance companies off your shoulders. We'll deal with the insurance company, so you can focus on getting better.
About Us
Play Video