Tampa Car Accident Lawyer
If you've been injured in a car wreck, contact our Tampa car accident lawyers. Learn more about your rights. See how we can help you get the compensation you deserve.
Car accident lawyer Moe DeWitt has recovered millions for his clients. He fights the insurance companies to get fair compensation for each client.
Call Moe at (866) 225-5663 or send a message to get started.
Car Accident Lawyers Near Tampa
We are car accident lawyers serving Tampa and the surrounding areas. We handle all types of auto accident claims, including:
Rear-end collisions
T-bone/Intersection
Sideswipe and lane changes
Rollovers, single vehicle crashes
Head-on crashes
Negligence, recklessness and intentionally dangerous conduct
Crashes because of drunk driving, drugged driving and road rage
Crashes because of vehicle design and malfunction
The police may investigate the accident, and even issue a ticket. However, that alone doesn't necessarily determine who is at fault. Also, remember that the insurance company has a goal of paying you as little as possible. Contact us for an independent evaluation about who is at fault for the accident and how you may receive compensation.
What Are the Car Accident Laws in Tampa?
Many people think that because Florida is a no-fault state, there's no way to receive compensation except from your own no-fault insurance. That isn't true. No-fault laws apply, but you can also claim compensation from the party at fault if your case meets certain conditions.
Florida Statutes § 627.736 says that each no-fault insurance policy provides up to $10,000 in medical and disability benefits for car accident injuries. The benefits are provided as follows:
80% of reasonable and necessary medical care
Dental care is included
Rehabilitative services are included
The individual must receive initial care within 14 days of the accident
Reimbursement is limited to $2,500 if the victim did not have an emergency medical condition
Loss of income may be compensated up to 60%
Death benefits may be provided up to $5,000 per person
No-fault benefits are not the only compensation that a car accident victim may receive. If a case meets any of the following conditions, the victim may bring a claim against the responsible third party:
Significant, permanent loss of an important bodily function
Permanent injury
Scarring or disfigurement that is significant and permanent
Death
Florida Statutes § 627.737 governs car accident claims that involve these serious and life-changing injuries. If your claim qualifies, you may receive compensation that includes pain and suffering and other types of damages.
Types of Compensation for a Tampa Car Accident Claim
Compensation that a victim may qualify to receive in a Tampa car accident claim includes:
Medical bills
Rehabilitation
Ambulance, hospital and nursing services
Pain
Suffering, mental anguish
Inconvenience
Other losses
The purpose of the no-fault system is to address most claims through no-fault insurance. However, if you have serious injuries, you deserve compensation for the way that it has impacted your life. Our lawyers know how to value your losses to ensure that you get fair treatment for your claim.
Do I need a car accident lawyer?
If you suffered physical injuries in a car accident, it's worth having a conversation with our Tampa car accident lawyers. We can examine what you may qualify to receive and make sure that you do things right from the beginning. Don't wonder if you're doing the right thing or missing out on compensation. Contact us for a consultation to see how to best approach your claim.
How Our Car Accident Lawyers Can Help You
If you are injured on the road, you need an experienced and aggressive legal team. Here are the questions we answer as we work through your case:
Who is at fault for the accident? Are there others at fault besides the driver, like an employer or vehicle manufacturer?
Does comparative fault factor into the car accident claim? How can we best show our client's right to compensation?
What injuries does the victim have? How can we document these injuries?
Are future medical bills a part of the claim? What is their value?
What is the appropriate value for pain and suffering compensation?
How can we build the evidence and prove each element of the case?
What steps in legal procedure need to be followed to receive car accident compensation?
What insurance companies may provide compensation? How can we file these claims on our client's behalf?
Is an uninsured/underinsured motorist an issue? If so, how can we best advocate for the accident victim?
How can we best advise and communicate with our client throughout the case?
Receiving fair compensation for a car accident in Tampa requires many steps. Our lawyers have the experience, skills, technology and determination to fight for you after a car accident in Tampa.
Tampa Car Accident Statistics
According to the Florida Department of Transportation, there are more than 13,000 traffic crashes in the Tampa area each year. Some intersections are responsible for hundreds of crashes alone. The most dangerous intersections are:
US 19 at Gulf to Bay Boulevard, Clearwater
US 19 at Tampa Rd, Palm Harbor
US 19 at Curlew Road, Palm Harbor
US 19 at Drew St, Clearwater
State Road 60 at S Belcher Rd, Clearwater
US 19 at East Bay Drive, Largo
US 92 at I-275, Tampa
State Road 589 at State Road 580, Town 'N' Country
(Source: Tampa Bay's 30 Worst Intersections, according to FDOT)
Drivers are expected to use care and caution on the roads. They must look out for other drivers and take road conditions into account. Our lawyers can investigate the cause of an accident and how road design may have contributed to the crash.
What to Prove to Win a Case
Proving a car accident claim means proving the following:
The other driver had a duty of care. Usually, this isn't hard to prove. All drivers have a duty of care to others on the road.
Breach of the duty of care. A driver violated a traffic law or otherwise acted negligently.
The breach of duty was the cause of the accident.
Injuries resulted. These injuries meet the threshold under Florida law to bring a third-party claim.
Damages, which may include the range of damages available under Florida law.
In addition to proving the elements of the claim, you must respond to any defenses raised by the other party including comparative negligence. Our lawyers can help you anticipate what issues may be raised and how to pursue your case.
What to Do If You've Been in an Accident
If you're in an accident, summon emergency services and the police. You may be more injured than you realize. Always get checked out if there's any sign you've been hurt.
Once you've received medical care, and arranged for it for anyone else hurt, take pictures. Use your cell phone to take photos from all angles. Photograph damage on the vehicles, the location of the vehicles, the intersection and anything else you can think of. You can sort through the photos later to determine what's important.
Get contact information for witnesses. Get the name, license number, address, vehicle information and insurance for all other drivers involved. Don't admit fault or say that you're sorry.
Contact a Tampa car accident lawyer
The sooner you contact us, the sooner we can guide you through the recovery and claims process. We talk to the other parties and the insurance companies for you. We get to work right away building the evidence, preserving documentation and advancing your claim. Time limits apply, and the sooner we get to work, the better.
Tampa Car Accident Lawyers Taking New Cases
JustCallMoe is accepting new car accident claims in Tampa. If you are looking for the best car accident lawyers near me, contact our offices for your consultation.
Your quality of life shouldn't be compromised because someone else caused an accident. You need to have a reliable lawyer on your side. That's Moe DeWitt.
Contact JustCallMoe! Call us at (866) 225-5663 to talk about your case.
Florida Auto Accident Lawyer
You Don't Pay, Unless We Win.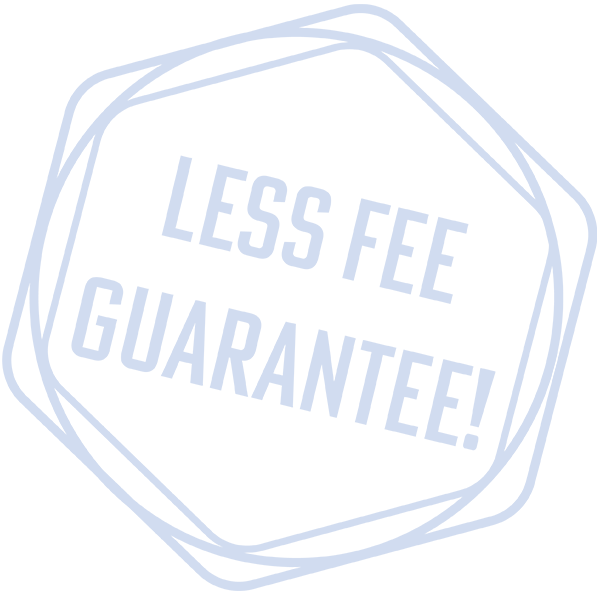 When you've been injured in an accident, you're likely dealing with much more than just your injuries and property damage. Dealing with your insurance claim can be an added stressor that you shouldn't have to worry about. When you call us, we'll take the burden of dealing with the insurance companies off your shoulders. We'll deal with the insurance company, so you can focus on getting better.
About Us
Play Video