Tampa Slip and Fall Attorney
Have you been in a slip and fall accident? Do you need compensation? JustCallMoe!
A slip and fall accident can cause serious injuries. You may have broken bones, brain trauma or other serious injuries. Disabling you from working and caring for your family.
Don't just suffer – JustCallMoe!
Slip and Fall Accident Lawyers Near Tampa
JustCallMoe is here when you need a slip and fall accident lawyer near Tampa. We represent victims to help fight for compensation for their financial losses and suffering.
Getting a fair payment isn't easy. You need to value your losses, prove the defendant is liable to pay and work through the legal process to get your payment. Moe DeWitt and his team fight to do it for you.
Don't wait any longer to seek compensation for your slip and fall. Contact JustCallMoe at 866-225-5663!
Who is responsible for a slip and fall accident?
A property owner has a duty of care to keep their property safe. The party who owns, manages or controls the property may be liable for a slip and fall accident.
Am I a victim of a slip and fall?
Some types of slip and fall accidents are:
A spill on the floor that isn't picked up
Pallets of products or displays left where someone can trip over them
Stairs and steps that aren't up to code
Broken handrails that are not fixed
A railing or guardrail that is too low
Uneven walkways
Water from rain or other sources that people have to walk over
Leaks that are not addressed
Entrances and exits that are too narrow
Directing people to gather in one place that is too cramped
Poor lighting
When an injury occurs, your first need is to receive medical care. You may not be aware of the underlying causes of your slip and fall accident. Our lawyers can investigate on your behalf.
What can I receive for a slip and fall?
Slip and fall compensation is meant to be a fair amount based on your losses. You have losses that are financial – the cost of your medical care, for example. You may also receive compensation for your pain and suffering as well as lost wages, cost of future medical care, and out of pocket medical expenses.
Types of damages in a slip and fall accident include:
Medical bills
Cost of future medical care
Physical therapy and rehabilitation
Wheelchairs, scooters, walkers and other home aides
Pain management
Mental health damages and treatment
Property damage
Lost income, benefits, overtime and promotions
Pain and suffering
Mental and emotional anguish
Disfigurement, lifestyle limitations
Each case is decided individually, so average amounts may not be an indicator of what you're going to get. The best way to know what your case is worth is to Just Call Moe for a personalized consultation. We'll evaluate the specific factors that may impact the value of your claim.
What is the law for slip and fall in Florida?
Florida's slip and fall laws are in Florida Statutes, Torts, Chapter 768, Negligence.
A victim may receive compensation if they fall because of a dangerous condition on someone else's property
To receive compensation, the victim must file a claim
The victim has four years to bring a legal claim (§ 95.11)
Liability for a spill is based on the property owner having actual or constructive knowledge of the condition, where they should have done something about it (§ 786.0755)
A property owner is not liable to a trespasser who is intoxicated or under the influence of an illegal drug, unless they are grossly negligent or intentionally harmful (§ 768.075)
A property owner is not liable to an undiscovered trespasser except for intentional misconduct
There is no danger to warn an undiscovered trespasser of dangerous conditions (§ 768.075)
There is a duty to warn a discovered trespasser of dangerous conditions they know of that are not readily observable by others (§ 768.075)
The victim does not state the amount of general damages in the complaint, but special damages may be pleaded (§ 768.042)
There are rules for how to bring a claim, and where to file it. Some claims may proceed directly through an insurance company, but it may also be necessary to file your claim in court. Our lawyers can represent you through the entire process. With time limitations, it's important to contact us as soon as possible.
What if the property owner blames you for a fall?
If the property owner blames you for a fall, don't panic – remember, they don't want to pay you compensation! Our lawyers can help you fight back against unfair allegations of fault.
Comparative negligence is a legal principle that may recognize situations where fault is shared. For example, there was a substance on the floor, but the victim was wearing inappropriate footwear. You may still receive some compensation if comparative negligence exists in your case. The amount may still be substantial. Our lawyers can help you examine how Florida Statutes § 768.81 may be important in your case.
What if the property owner is a family member? – I don't want to sue my friend/family!
Often, we meet slip and fall clients who desperately need compensation, but the property owner is a friend or family member. Don't worry – you may be able to go through a homeowner or business insurance policy to receive compensation. Our lawyers can help you explore all your options to receive compensation.
Are you looking for an experienced slip and fall lawyer near me?
We're taking new cases. Get a consultation now for your slip and fall injury.
We're a law firm dedicated to helping victims. You won't see us representing the insurance companies and corporations. We're proud of our track record helping people in our community.
Work with experienced, aggressive slip and fall accident lawyers who are here when you need us. Request a free case evaluation, and ask how we can start working on your compensation today.
Contact JustCallMoe at 866-225-5663 to get started.
Florida Auto Accident Lawyer
You Don't Pay, Unless We Win.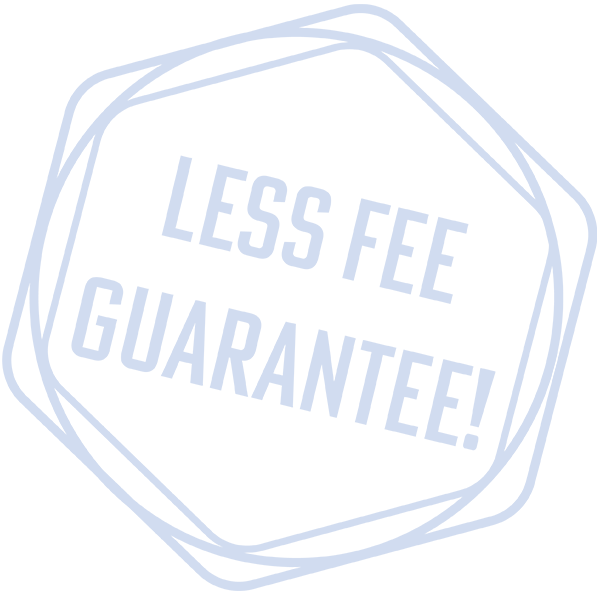 When you've been injured in an accident, you're likely dealing with much more than just your injuries and property damage. Dealing with your insurance claim can be an added stressor that you shouldn't have to worry about. When you call us, we'll take the burden of dealing with the insurance companies off your shoulders. We'll deal with the insurance company, so you can focus on getting better.
About Us
Play Video