Florida Car Accident Lawyer
The safety situation on Florida's roads has gotten worse in the last decade. It is not just that more people have moved to Florida and are competing for space on the same roads. People are actually driving worse now than they ever have before. This statement was partially proven by the fact that crash fatality rates went up during the pandemic when there were fewer cars on the road. More Floridians are involved in car crashes, and they are more likely to suffer serious injuries.
Floridians are more distracted behind the wheel and now drive far more aggressively than in the past. Aggressive driving is a factor in more than half of auto accident fatalities. In addition, in spite of strict Florida laws that punish distracted driving, more drivers are paying less attention.
In 2021, there were over 400,000 crashes throughout the state, almost double the number of crashes from just one decade before that. Florida also has one of the highest fatality rates in the country.
You Must Prove Fault to Receive Full Compensation
Florida is one of the few states in the country that uses the no-fault system for car accidents. Even if the other driver was not to blame for the crash, you could still receive some money for medical bills and lost wages. However, no-fault coverage only provides you with a very limited amount of money. In addition, no-fault coverage will not pay you for things like pain and suffering. Finally, the no-fault system may not be in place in Florida for much longer, as the Florida Legislature is considering proposals to change the law.
It is every bit in your best interests to prove that the other driver was at fault for your car accident. Your personal injury compensation will be far larger. The rule in car accident cases is that you can receive financial compensation if you can prove that the other driver was negligent. Under the law, negligence is a term of art. It is not automatically implied from the mere fact that there was an accident. You must show that the other driver did something in the accident that fell short of what a reasonable driver would have done under the circumstances.
How Reasonable People Drive
For example, the law will assume that the reasonable driver will do the following:
Travel at a reasonable speed under the circumstances (not just traveling the speed limit)
Keep both eyes on the road when driving (and not on a cell phone)
Look closely into the blind spots before making a lane change
Allow for a safe distance between them and the vehicle in front of them
Proving Fault in Your Car Accident
After you have been injured in a crash, the problem becomes proving what happened to cause the crash. In some cases, liability for a crash is far more obvious. For example, if a police officer shows up at the scene of the accident and tickets one driver for traveling far above the speed limit, there may not be many questions about who was to blame for the accident. The same goes when one driver is arrested for driving under the influence.
However, not every accident is as straightforward. Both drivers may be telling different stories after the accident, trying to blame the accident on each other. In every car accident case, you need evidence that backs up your side of the story. Evidence that you can use to prove your car accident case includes:
Pictures from the scene of the accident
The damage to your car
Testimony from people who saw the accident
The police report (can only be used for an insurance claim)
Traffic camera or dashcam footage
The problem is that car accident evidence has a very limited shelf life. If you begin to work on your case months afterward, the chances are that it will be gone. You must move quickly to obtain this evidence. When you are dealing with your own physical injuries, it won't be easy to do on your own.
Negotiating Financial Compensation Can Be a Challenge
Even after you prove that the other driver bears at least some of the blame, your car accident case is far from done. Most drivers will begin the legal process by filing a claim against the other driver's insurance policy. The insurance company may decide to make you a settlement offer.
However, the insurance company may not fully accept responsibility. They will look at the exact facts of every car crash to see if they can assign some of the blame to you, reducing the amount that they have to pay you. They may claim that you were doing something wrong at the time of the accident as well.
Your attorney's role is every bit as important in negotiating the compensation as it is in proving liability. Assuming you can prove fault, you are entitled to financial compensation that will put you in the same position as if the accident never happened. Your damages can include:
The complete costs of your medical bills
Lost wages for any reduction in the amount that you could have earned
Pain and suffering damages
Payment for loss of enjoyment of life
Wrongful death damages if your loved one was killed in the accident
Insurance Companies Try to Save Money at Your Expense
The problem is that the insurance company does not simply calculate your damages and write you a check for your harm. They know exactly what your claim is worth, but they will not offer you that much money. They will offer you less and use whatever tricks they can to drive down your financial recovery to pad their own profits.
An insurance company may use the following tricks:
Downplaying the extent of your injuries
Underestimating future inflation and how it may affect your damages
Make you low offers to try to drag out the settlement negotiations and wear you down
Insist on very meticulous documentation for every single aspect of your damages.
Insurance companies will act differently when you show up with legal firepower. Attorneys who regularly work with insurance companies get reputations. When you come to the table with a fighter, the insurance company might be a little more hesitant to use their usual tactics. While attorneys are not free, their efforts can lead to a better financial outcome for you. On the flip side, not hiring an attorney can cost you serious money in denied claims and lower settlement offers.
Call a Florida Car Accident Lawyer
After a car accident, you need to contact an experienced lawyer. You should JustCallMoe to get the legal help necessary to pursue financial compensation. We have a track record of helping injured people obtain settlements and jury awards after their car accidents. Call us today at 866-225-5663 or contact us online to schedule your free initial consultation.
FAQs
Can the insurance company deny my claim?
They can, but they do not have the final say over your legal rights. Only a jury can decide those. If your claim is denied, you can file a lawsuit in court against the responsible driver. Only a handful of personal injury cases will ever go to trial.
How long will my car accident case take?
That is hard to predict at the outset. You should fight as long as necessary to get fair compensation. It is hard to know beforehand how difficult the insurance company may be.
Can I afford a car accident lawyer?
Money is not something that should stand in your way when you need legal help. Your personal injury lawyer works for you on a contingency basis, meaning that they are only paid if you receive a check. They are paid out of the proceeds of your settlement or award.
Florida Auto Accident Lawyer
You Don't Pay, Unless We Win.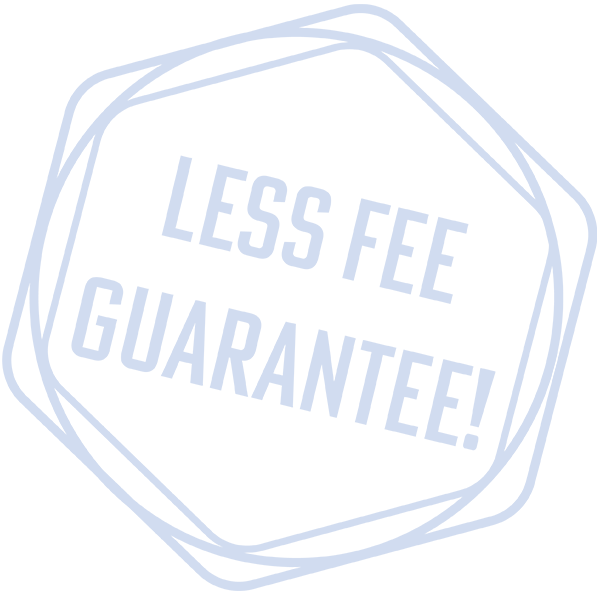 When you've been injured in an accident, you're likely dealing with much more than just your injuries and property damage. Dealing with your insurance claim can be an added stressor that you shouldn't have to worry about. When you call us, we'll take the burden of dealing with the insurance companies off your shoulders. We'll deal with the insurance company, so you can focus on getting better.
About Us
Play Video