Florida Slip and Fall Accident Lawyer
When you are on the property of another person or entity, they owe you a duty of care. As long as you are not trespassing, the property owner must act reasonably under the circumstances. To be clear, a property owner does not have to guarantee your safety every time that you set foot on their property. After all, accidents do happen. However, you may be entitled to financial compensation when you have slipped and fallen.
Every year, millions of people need medical attention after a fall injury. Not every single one of these falls results in a slip and fall claim. The legal standard in every slip and fall claim is that you must prove that the defendant was negligent. There are two possible ways to do this:
You must prove that the defendant created the dangerous condition themselves.
When someone else created the dangerous condition, you must show that the defendant knew or should have known about it and failed to remedy it or warn the public.
In every slip and fall case, the facts matter. They will determine whether you can be in a position to receive financial compensation. Facts are what you will use to prove that someone else was negligent. You need to show exactly what the defendant did or did not do. In many cases, the defendant ends up liable because they were inactive in the face of danger.
EXAMPLES OF SLIP AND FALL NEGLIGENCE
Examples of cases where people have successfully filed a slip and claim include:
A loose string on a carpet causes you to trip and fall
The property owner does not cover or secure electric wires
A business owner does not take steps to clean up water when people track it in after a rainstorm
The local government does not reasonably maintain the sidewalks, and you trip on the cracks or lose pavement
A contractor leaves equipment in areas where people pass
Continued wetness on the floor causes warped floorboards
A building owner does not properly maintain stairs and handrails
A common example of a slip and fall case is when someone slips in a supermarket aisle. Suppose another customer dropped a jar and caused a spill. In that case, the store owner must either clean up the spill or place a "wet floor" sign in the area within a reasonable amount of time. If you fell right after the spill happened, the store owner may not be responsible for your injuries because they did not act unreasonably. What they cannot do is not check conditions in their store for an unreasonable amount of time. At a certain point, the law will hold that they knew about it, whether they saw the spill or not.
PROVING YOUR SLIP AND FALL INJURIES
In a slip and fall case, your main issue is whether and how you prove your case. After all, the burden of proof is on you, and if you do not meet it, you cannot be paid. You can never count on the insurance company "cutting you a break" because they are always skeptical of slip and fall claims. You may rely on the following to prove your claim:
Pictures of the scene of the accident
Eyewitness testimony from people who saw the fall
Security camera footage
Maintenance logs that can show when a property was inspected
Insurance companies will make you prove your claim. They see slip and fall claims all the time, and they are skeptics no matter how serious your injuries are. The insurance company can try to deny liability or even blame you for the fall.
COMMON SLIP AND FALL ACCIDENT INJURIES
If you can successfully prove liability, you can count on the insurance company trying to underestimate the severity of your injuries. Even though falls are common, your injuries can still be severe. Slip and falls can cause the following injuries:
Broken bones
Soft tissue injuries
Neck and back injuries
Spinal cord injuries
Traumatic brain injuries
The mere fact that people fall often does not minimize your own damages. You may rack up large medical bills and miss work time because of your injuries. You have a legal right to be paid for all of your damages when you have been injured by someone else's negligence.
LEGAL CONSIDERATIONS IN SLIP AND FALL CASES
In many slip and fall claims, you are dealing with a corporate defendant, which has pros and cons for you:
On the plus side, businesses can have larger insurance policies with enough coverage to compensate for your damages.
However, dealing with a corporate defendant means that you will be up against more legal resources aimed at delaying and paying as little as possible for your claim.
After you have been injured in a fall, you should do the following:
Visit a doctor to have your injuries diagnosed and treated. You will need a comprehensive diagnosis close to the time of your accident for your claim.
Contact an experienced attorney to represent you and safeguard your legal interests.
CALL A FLORIDA SLIP AND FALL ACCIDENT LAWYER TODAY
When you need to call an attorney after a slip and fall injury, you should JustCallMoe. We have a long track record of helping injured clients just like you, fearlessly taking on businesses and their insurance companies. To schedule your free initial consultation, call us today at 866-225-5663 or contact us online. We are here whenever you need us.
FAQs
WHAT DAMAGES WILL I BE PAID IN MY SLIP AND FALL CASE?
You will be paid for both your economic and non-economic damages, meaning the money out of your pocket and payment for your experience.
WHAT IF THE INSURANCE COMPANY DENIES MY CLAIM?
You have the legal right to take your case to the jury.
HOW CAN I AFFORD AN ATTORNEY?
You do not need to write a retainer check upfront, nor do you have to pay hourly bills during your case. We are paid if you win.
Florida Auto Accident Lawyer
You Don't Pay, Unless We Win.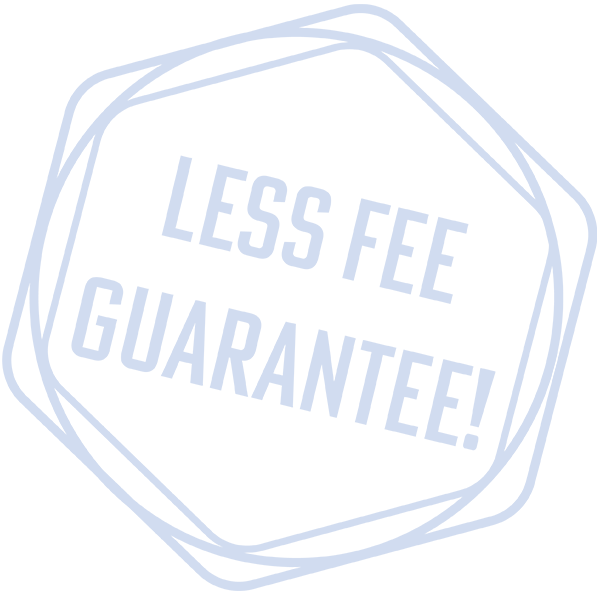 When you've been injured in an accident, you're likely dealing with much more than just your injuries and property damage. Dealing with your insurance claim can be an added stressor that you shouldn't have to worry about. When you call us, we'll take the burden of dealing with the insurance companies off your shoulders. We'll deal with the insurance company, so you can focus on getting better.
About Us
Play Video