Florida Hit and Run Accident Lawyer
Being injured by another driver's negligence puts you in a very difficult situation, but if the at-fault driver flees the scene, the seriousness of the situation rises exponentially. If you've experienced an accident, and the other driver flees the scene, it's time to consult with an experienced Florida hit-and-run accident lawyer.
Protecting Yourself and Your Legal Rights
Hit and run claims can be complicated when the at-fault driver disappears. If you've experienced a hit and run accident in Florida, It's critical that you complete the following stops as soon as possible:
Even if you think the accident was not serious and that you weren't injured, call the police and obtain a police report. If you don't involve the police, your chances of identifying the at-fault driver decrease significantly.
Even if you don't think you were seriously injured, seek medical attention. The signs and symptoms of even a serious injury can be masked by the shock and adrenaline surge that goes along with being injured by a motorist who flees the accident scene.
Carefully follow your doctor's orders to the best of your ability – to help ensure your fullest recovery and to let the involved insurance company know that your losses are as significant as you say they are.
Work closely with a dedicated hit-and-run accident lawyer from the outset.
How a Hit-and-Run Accident Lawyer Can Help
Although the other driver left the accident scene, it doesn't mean all hope is lost to identify the hit-and-run driver. In fact, a seasoned hit-and-run accident lawyer will immediately gather all available evidence related to your claim, including eyewitness testimony, in a focused attempt to identify the reckless driver. Your hit-and-run accident lawyer can help in all the following primary ways (as applicable):
Compiling all relevant evidence into a cohesive claim that advances your legal rights.
Communicating with the insurance companies on both sides, to relieve you of this task and protect you from saying something potentially incriminating.
Carefully apprising the complete losses or legal damages you've suffered and skillfully negotiating with the insurance company for a settlement that fairly addresses those losses.
Helping you navigate the complicated claims process and ensuring that you have the information necessary to make the right decisions for you throughout.
Hiring accident recreation experts and expert witnesses in defense of your claim.
Preparing to take your claim to trial if the involved insurance company is not interested in negotiating fairly.
If you've been injured in a hit-and-run accident, you should not attempt to go it alone.
Even If the At-Fault Driver Remains at Large
It used to be that finding hit and run drivers was exceptionally difficult unless someone happened to memorize the driver's license plate at the scene. Now that virtually everyone who witnesses an accident has a smartphone on their person that can capture photographic and video evidence on the fly, there is a much better chance that the callous driver will be identified.
Even if they are not, you have options. In Florida, every motorist is required by law to carry personal injury protection (PIP) insurance, which may offer up to $10,000 in benefits to seek medical treatment. There is also uninsured/underinsured motorist (UM) insurance, which many drivers in Florida carry, to consider. If you carry UM, you can file your hit-and-run accident claim through this policy – in much the same way you would if you filed your claim with the at-fault driver's insurance provider.
Your Losses and Insurance Coverage
Regardless of whether you file your hit-and-run accident claim with the at-fault driver's insurance provider or with your own UM policy, you can seek compensation for several basic categories of loss.
Your Medical Bills
The medical bills associated with serious car accidents tend to be overwhelming. Common expenses include:
Emergency medical care
Surgery
Hospital stays
Treatment and care from hospital staff, medical specialists, doctors, therapists, and other medical professionals
Pain management that may include alternative approaches such as chiropractic care
Rehabilitation
Mobility aids and other adaptive physical devices
Your Lost Income
While you focus your efforts, attention, and energy on recovering from the injuries you've sustained as a result of someone else's negligence, your earnings on the job are likely to be affected. If your ability to earn at the same level is affected by your injuries, your financial – and your emotional – losses can be even more considerable.
Your Pain and Suffering
It can be difficult to accurately identify and address the full scope of physical and emotional pain and suffering you endure as a result of another driver not only injuring you, but also abdicating all responsibility for doing so by fleeing the scene.
Your experienced hit-and-run accident lawyer will make it their mission to ensure that every aspect of your losses – in their entirety – are well represented in your claim.
Seek the Skilled Guidance of an Experienced Florida Hit-and-Run Accident Lawyer Today
JustCallMoe in Orlando is an accomplished hit-and-run accident lawyer who is well prepared and well-positioned to come to your aid. Your hit-and-run accident claim is important, and our impressive legal team is standing by to help. If you've been injured on the go, don't wait to call Moe at 866-225-5663 (or to contact us) for more information today.
Florida Auto Accident Lawyer
You Don't Pay, Unless We Win.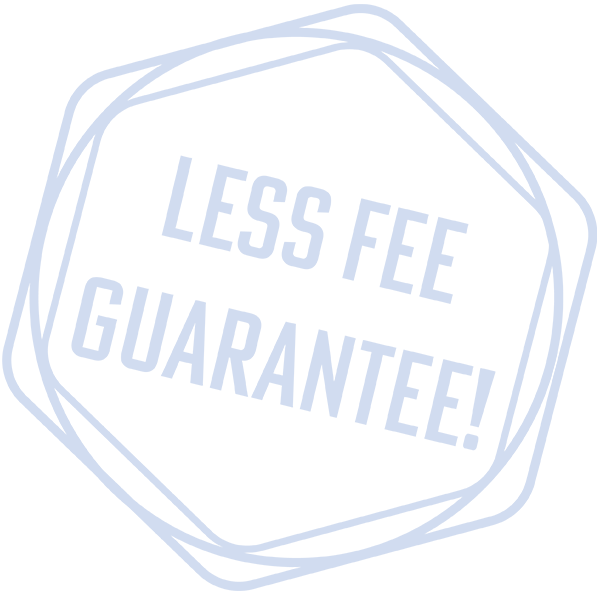 When you've been injured in an accident, you're likely dealing with much more than just your injuries and property damage. Dealing with your insurance claim can be an added stressor that you shouldn't have to worry about. When you call us, we'll take the burden of dealing with the insurance companies off your shoulders. We'll deal with the insurance company, so you can focus on getting better.
About Us
Play Video