Florida Uber and Lyft Accident Attorney
Floridians have learned to call rideshare companies like Uber and Lyft when they cannot or do not want to drive. What they gain in convenience, they often lose in safety. Not only do rideshare passengers place themselves at risk, but other drivers on the road end up in danger because of the rideshare system.
You should take a step back and think about exactly why the rideshare system is so dangerous. First, you are starting with drivers that can be entirely untrained. All they need is a quick driving check (that rideshare companies do not always perform as they should) and a brief online training course, and they are behind the wheel with other people's lives in their hands.
Drivers Work Long Hours for Little Pay
These rideshare drivers can work long hours and late at night to scrape out a living, if they are able to do so at all. They make an average of $15-20 per hour for the grueling work of competing for rides and transporting passengers. They earn some money for themselves and a hefty commission for the rideshare company that operates the app and in whose name they drive.
However, driving in the rideshare company's name does not mean that the driver is an employee of Uber and Lyft. These companies have devised an ingenious system where their drivers are categorized as independent contractors. For starters, it allows the rideshare companies to not be required to contribute overtime and employee benefits. As concerning as this is, it is almost impossible to sue Uber and Lyft because the drivers are not their agents.
There are several classes of people who may have possible rideshare accident claims:
Passengers in the rideshare vehicle
Drivers of other cars and their passengers
Others outside the vehicle, such as bicyclists and pedestrians
Rideshare Claims Mean Dealing with an Insurance Company
Since you cannot sue Uber and Lyft, you are left to deal with their insurance companies. Rideshare providers must provide their drivers with insurance policies. There are three different levels of coverage that are available:
When the driver has accepted a rideshare request through the app or has a passenger in the car, there is coverage up to $1 million per accident (not per passenger or driver, so more than one person could be vying for this coverage)
When the driver has the app on and is waiting to accept a ride request, there is coverage of $50,000 in bodily injury per person, $100,000 in bodily injury per accident and $25,000 in property damage per accident.
When the app is off, the driver's own personal policy applies. You are covered based on whatever policy levels they have chosen
If the insurance coverage is not enough, you may end up filing a claim against your own policy using your uninsured motorist coverage. Either way, there will be at least one insurance company involved.
Rideshare policies are large money makers for insurance companies. Uber and Lyft pay them a lot of money to assume the risks of their rideshare business. Lyft even refers to its insurance companies as its "trusted partners."
Negotiating Rideshare Accident Compensation
Rideshare insurance is almost like an assembly line for these insurance companies. With hundreds of thousands of rideshare vehicles on the roads, these companies see thousands of claims. Like every insurance business, everything is a matter of dollars and cents. Simply stated, the insurance company is not your friend and is out for themselves. Everything they pay you comes out of their profits.
In any rideshare claim, you may be entitled to the following types of damages:
Medical bills
Lost wages
Pain and suffering
Loss of enjoyment of life
Wrongful death if your loved one died
If you do not negotiate enough money as your settlement, medical bills could eat up nearly your entire check. If you are unable to work, you will need this money to pay your bills. The insurance company does not care about you and your family and how you will make it financially while you recover (if you can fully recover at all).
Like every insurance claim, you have the right to negotiate. You do not have to accept a low offer that does not fully pay you. If you do, you leave money on the table, and the insurance company gets off the hook. The most important words that you can say sometimes is "no."
A personal injury attorney knows how to negotiate with the insurance company. It starts by attaching the right value to your claim and knowing what it is worth. Then, it continues by having the confidence to say no to a powerful company when they are not treating you right. Insurance companies know who they are dealing with, and they try to push around unrepresented claimants and lawyers who they know like to settle every case quickly. At JustCallMoe, we know when and how to fight the insurance companies.
Contact a Florida Uber/Lyft Rideshare Accident Attorney
If you have been injured in any type of accident with a rideshare vehicle, experienced legal representation is a must to look out for your interests. That is exactly what we do at JustCallMoe. You can reach out to us online or call us at 866-225-5663 to schedule your free legal case review. You only need to pay us if you win your case. This is a call that you should make today.
Rideshare Accident Case FAQs
What if the insurance company denies my claim?
You always have the ability to file a lawsuit in court, even if you do not have the right to sue Uber or Lyft directly.
What happens if I get a settlement offer?
You should review it with your attorney to see if it is enough money before responding. Chances are that the first offer may be low.
How long will my case take?
It all depends on the complexity of your case and whether the insurance company is being reasonable.
Florida Auto Accident Lawyer
You Don't Pay, Unless We Win.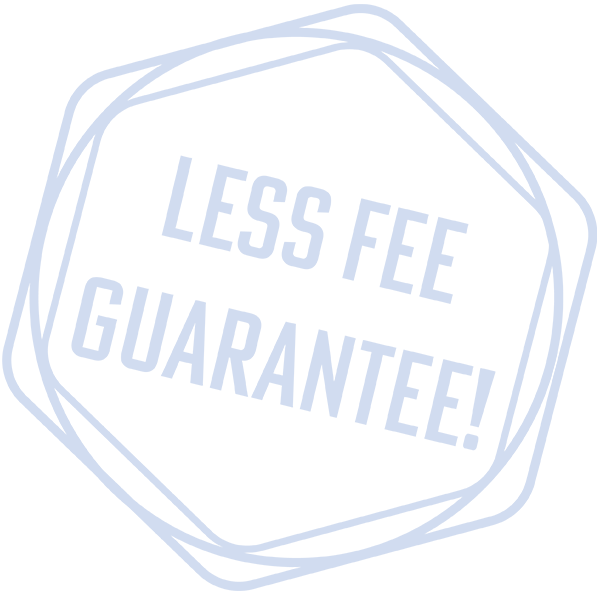 When you've been injured in an accident, you're likely dealing with much more than just your injuries and property damage. Dealing with your insurance claim can be an added stressor that you shouldn't have to worry about. When you call us, we'll take the burden of dealing with the insurance companies off your shoulders. We'll deal with the insurance company, so you can focus on getting better.
About Us
Play Video