Florida Rear End Accident Lawyer
Car accidents happen, but none happen quite as often as rear-end accidents. Not only are rear-end accidents among the most common accidents, but they are also among the most dangerous traffic accidents. Far from being mere fender benders, as many believe, rear-end accidents can be exceptionally dangerous (even at low speeds). If another driver's carelessness leaves you injured in a rear-end accident, seeking the experienced legal guidance of a dedicated Florida rear-end accident lawyer is in your best interest.
AN IMPORTANT NOTE ABOUT REAR-END ACCIDENTS
It is important to take a moment and point out that far too many victims of rear-end accidents underestimate their injuries until they develop into something far more serious and far more difficult to treat effectively. This way of thinking generally stems from that fender-bender mentality in which people think, "How bad can it be? It was just a fender bender." You can sustain very serious injuries in a rear-end accident, and the sooner you seek the medical attention that you need, the better off you will be. Doing so is not only the most prudent step in terms of your health outcome but is also the most prudent step in terms of your Florida rear-end accident claim.
REAR-END ACCIDENTS: THE STATISTICS
The National Transportation Safety Board (NTSB) shares two poignant statistics related to rear-end accidents:
In the three years from 2012 to 2014, nearly half of all the two-vehicle car accidents on our roads were rear-end accidents.
Every year in the United States, about 1,700 people die in rear-end accidents.
The National Safety Council (NSC) shares that, in 2020, rear-end accidents left about 3,000 people dead, which accounts for about 17.1 percent of all traffic deaths that year.
REAR-END ACCIDENTS AND DISTRACTED DRIVING
Distracted driving is very closely related to rear-end accidents. In fact, the National Highway Traffic Safety Administration determined – through a comprehensive study – that, in 2007, distracted driving played a role in a full 87 percent of all rear-end accidents (as reported by NTSB). The most dangerous form of distraction by a long shot is texting (and other interactive smartphone practices). In fact, texting combines all four primary categories of distraction in one go. Consider the following:
Texting drivers engage their hands in something other than driving safely.
Texting drivers engage their vision (and sometimes their hearing) in something other than driving safely.
Texting drivers engage their thoughts in something other than driving safely.
The most common example of getting across the danger associated with texting behind the wheel is that it takes about five seconds to read or write an average text, and in this time, a motorist who is driving at highway speeds can travel about the length of a football field. If you imagine a driver who doesn't pay attention to the road for a stretch as long as a football field, it is not difficult to imagine a rear-end accident happening along the way.
OTHER FORMS OF DRIVER NEGLIGENCE
While driver distraction is often the cause of rear-end accidents, there are plenty of other kinds of driver negligence. Consider the following:
Impairment – Drivers who are under the influence of alcohol can experience a wide range of impairment that leaves them far more likely to cause rear-end accidents.
Exhaustion – Unfortunately, drowsy drivers aren't much better than drunk drivers when it comes to the impairments they suffer and the risk they pose.
Excess speed – When motorists exceed the posted speed limit or drive too fast for the condition of the road they are driving on (including the dangerous effects of bad weather), they ensure that they have less time to react to risk factors on the road. Speeding not only increases the chances that rear-end accidents will happen but also increases the risk that the rear-end accidents will prove exceptionally dangerous.
Aggression – Aggressive drivers are dangerous at any speed, and they cause accidents of every kind, including rear-end accidents.
THE LOSSES YOU EXPERIENCE
The losses you experience as a result of a rear-end accident that was caused by another driver's negligence are likely to be extensive and typically break down into three primary categories (in addition to property damage to your vehicle).
YOUR MEDICAL BILLS
The medical expenses that arise from a rear-end accident can include emergency care, surgery, specialized medical treatment, physical and occupational therapy, pain management, and much more. If your injuries prove serious, lead to complications, cause secondary health concerns, or any combination of these, you can expect hefty medical bills.
YOUR LOST INCOME
While you are being treated for your physical injuries, you may miss work, and if the amount of time you are off the job is considerable, you can expect your income to reflect this fact. If your ability to earn at the same level into the future is thwarted, you may be entitled to future lost wages.
YOUR PHYSICAL AND PSYCHOLOGICAL PAIN AND SUFFERING
Being injured by someone else's negligence often leads to significant physical and psychological pain and suffering that is not only difficult to assess but is also difficult to overcome.
An important factor in your rear-end accident claim is ensuring that every category of loss you experience is well documented.
REACH OUT FOR THE HELP YOU NEED FROM AN EXPERIENCED FLORIDA REAR-END ACCIDENT LAWYER
If a negligent driver leaves you injured in a rear-end accident, protecting your legal rights – in pursuit of your just compensation – is paramount. JustCallMoe champions the rights of clients just like you. To learn more about how we can help you, please do not wait to contact or call 866-225-5663 today.
Florida Auto Accident Lawyer
You Don't Pay, Unless We Win.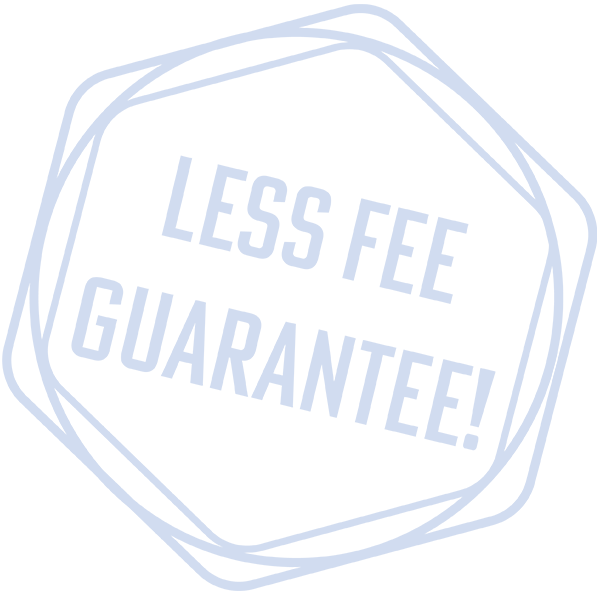 When you've been injured in an accident, you're likely dealing with much more than just your injuries and property damage. Dealing with your insurance claim can be an added stressor that you shouldn't have to worry about. When you call us, we'll take the burden of dealing with the insurance companies off your shoulders. We'll deal with the insurance company, so you can focus on getting better.
About Us
Play Video