Florida T-Bone Accident Lawyer
T-bone accidents are uniquely dangerous and all too common. If another driver's negligence causes them to plow into the side of your vehicle and leave you injured, the matter is far too serious to take your chances by filing a car accident claim on your own. You need the professional legal counsel of an experienced Florida T-bone accident lawyer in your corner.
A NOTE ABOUT RISK
T-bone accidents happen when one vehicle slams directly into the side of another, thus creating the shape of a T, and they are uniquely dangerous exactly because of where they happen – in terms of how your car is struck and where these accidents are most likely to occur on the road.
BEING STRUCK FROM THE SIDE
The term blindsided was created for a reason. When you are struck from the side, it is far more likely that you will be blindsided and will have no warning prior to being hit, meaning that you have absolutely no chance to react safely (or as safely as possible in the driving situation at hand). To make matters that much more dangerous, the side of your vehicle offers no crumple zone or safety barrier – unlike the hood at the front and the trunk at the rear. Generally, when your vehicle is hit from the side, you take the full force of the blow. Another safety factor is that, while all cars now come equipped with front airbags, far fewer have side airbags, which adds to the risk factor.
BEING STRUCK IN AN INTERSECTION
The fact is that T-bone accidents typically happen in intersections, where traffic is flowing in every conceivable direction converges and where some of the deadliest accidents on our roadways occur. Again, T-bone accidents are uniquely dangerous for a variety of important reasons.
T-BONE ACCIDENT STATS
The National Safety Council (NSC) shares that T-bone accidents, which it groups in the classification of angle collisions, are among the deadliest crashes on our roadways. In fact, there were approximately 7,500 angle collision fatalities in 2019 alone, and these accidents make up 44.9 percent of all the two-car crashes out there.
T-BONE ACCIDENT AND COMMON CAUSES
While every T-bone accident (or broadside accident) is unique to the circumstances involved, there are several types of driver negligence that are commonly associated with these often life-threatening accidents.
DISTRACTION
When it comes to driver negligence, distraction is a significant factor. Distracted drivers who fail to pay adequate attention to the intersection ahead (or who fail to notice the intersection ahead at all) are far more likely to plow into the sides of other vehicles. Texting is one of the most common distractions when it comes to dangerous driver distractions. In fact, the National Highway Traffic Safety Administration (NHTSA) goes so far as to call it the most alarming distraction of all. When motorists are engrossed in their phones for the average of five seconds that it takes to send or read a text, they travel about the length of a football field (at highway speeds), and that is pretty alarming.
IMPAIRMENT
Drunk drivers suffer physical, sensory, and cognitive impairments that render them dangerous drivers in the best of circumstances. When motorists enter intersections, they need to be at their most alert and most capable to proceed safely and to allow the safe passage of others, and impaired drivers are neither at their most alert nor at their most capable.
EXCESS SPEED
When motorists drive too fast, they allow themselves less time to react safely, see dangers on the road, register what is happening in the intersection ahead, and more. In other words, a driver who is speeding is more likely to read the driving cues incorrectly and barrel into an intersection when it is unsafe to do so – and to T-bone an unsuspecting motorist in the process. Excess speed here refers to either exceeding the speed limit or to driving too fast in relation to the condition of or what is happening on the road. Another effect of excess speed is that it increases the risk that any ensuing accidents will prove fatal.
EXHAUSTION
How dangerous can a driver who failed to get enough sleep actually be – you might wonder. The sad truth is that such a driver can be plenty dangerous. In fact, drowsy drivers can experience impairments that are similar to those experienced by drunk drivers, which is why professional drivers, such as truckers, are held to strict hours-of-service rules and regulations.
AGGRESSION
It's difficult to overstate exactly how dangerous aggressive drivers can be. They tend to make the rules up as they go along. While the hallmark of aggressive driving is immense speed, aggressive drivers like to combine risky driving practices. Tell-tale signs of aggression include:
Following other cars far too closely (or tailgating)
Treating the roadway like the Indy 500 by zooming in and out of lanes
Refusing to follow the rules of the road or to yield the right-of-way
Attempting to engage other drivers in dangerous interactions by verbally taunting them, honking at them incessantly, flashing their car lights provocatively at them, or even tapping their vehicles
Passing with disregard for other vehicles and their safety
Speeding through construction zones
Bullying other drivers
Driving too close to the sides of other vehicles
Aggressive drivers are so dangerous that, if you spot one – and when you do, you'll know it – you owe it to yourself and to everyone else on the road to alert the authorities when it is safe to do so.
AN EXPERIENCED FLORIDA T-BONE ACCIDENT LAWYER IS STANDING BY TO HELP
If another driver's negligence leaves you injured in a T-bone accident, don't worry. JustCallMoe in Orlando upholds clients' legal rights and protects their rightful compensation. For more information, please don't hesitate to contact or call us at 866-225-5663 today.
Florida Auto Accident Lawyer
You Don't Pay, Unless We Win.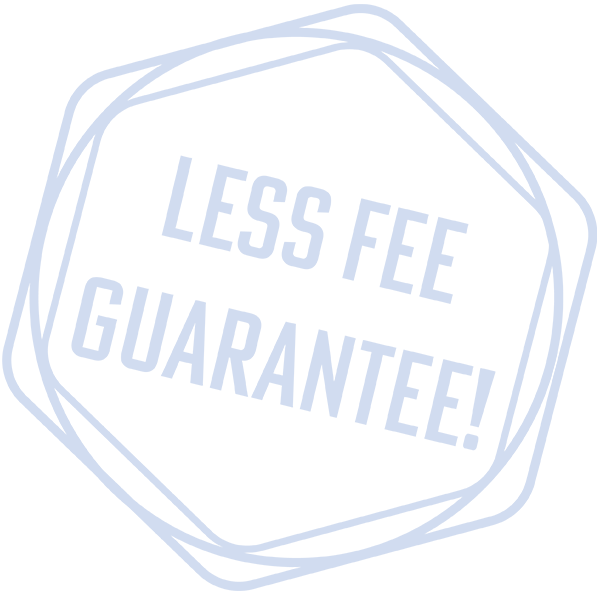 When you've been injured in an accident, you're likely dealing with much more than just your injuries and property damage. Dealing with your insurance claim can be an added stressor that you shouldn't have to worry about. When you call us, we'll take the burden of dealing with the insurance companies off your shoulders. We'll deal with the insurance company, so you can focus on getting better.
About Us
Play Video