Florida Pedestrian Accident Lawyer
If you follow the news, you have likely seen numerous stories about how the number and severity of pedestrian accidents has increased in the past decade. If you or the loved one have been a victim of one of these serious accidents, you are likely dealing with major consequences. Nearly everyone who is struck by a motor vehicle suffers some type of injury. Chances are that your injury is serious, or you are reading this after your loved one was killed in a pedestrian accident.
Pedestrian accident fatalities have practically doubled in the last decade. The problem is even worse in Florida where people are walking practically year-round because of the weather. In addition, Florida has wide and busy streets that are difficult to cross. Especially in urban areas, the street grid was built with the car in mind and the pedestrian as an afterthought.
Why There Are More Serious Pedestrian Accident Injuries
In addition, there are other major factors that have contributed to the increase in serious pedestrian accidents:
The average American car has grown bigger, increasing the chances that pedestrians will suffer serious injuries
More Americans are driving distracted, missing crosswalks and intersections because they are looking at their phone
The pandemic has caused a surge of reckless and aggressive driving by people who are less inclined to follow rules
More people are abandoning cars for the walkable urban lifestyle
While news stories have focused on fatalities, they overlook the fact that anyone hit by a car will suffer injuries that are perhaps life-changing. When pedestrians are hit by a large vehicle without any protection, they will either be thrown on the pavement or hit the windshield.
Obviously, the faster the car, the more severe the injuries. When a vehicle is traveling over 30 miles per hour, the chances that the pedestrian is killed increase dramatically. A pedestrian will have very little chance of surviving a crash when the car is traveling over 40 miles per hour.
Common Pedestrian Accident Injuries
Even pedestrians who survive are left with serious injuries that can include:
Broken bones
Severe lacerations
Internal injuries
Traumatic brain injuries
Neck and back injuries
Spinal cord injuries
While your case will pay you for the particular damages that you have suffered, pedestrian accident claims are usually worth more than many other personal injury claims. This makes sense, given that pedestrian accident injuries are more severe than those suffered in other types of accidents.
In any pedestrian accident, whether you receive financial compensation depends on whether you can show that the other party was at fault for the accident. If your injury happens in a crosswalk or at an intersection when you have a walk signal, liability is more clear-cut. Where it gets complicated is when you were crossing outside the crosswalk or at an unmarked crosswalk.
Given the stakes, you can expect that the insurance company will try to find a way to blame the victim for some or all of the accident. If they can show that the victim was partly at fault, the financial recovery will be reduced by the amount that the victim was at fault. Therefore, your claim may be every bit as much about defending yourself.
Games that Insurance Companies Play
In a pedestrian accident, you are dealing with the responsible driver's insurance company. Your injuries, anxiety and discomfort do not matter to them at all. They often think that they can pressure you by putting up red tape that may make you panic.
The truth is that the legal rights belong to you and not the insurance company. All they are is an intermediary that pays for the damage caused by their policyholder. They do not have the power to dictate anything, although they could slow the process down dramatically.
Insurance companies can do the following:
Delay your claim by continuously requesting more information
Deny your claim, trying to blame you for the accident (this is a favorite tactic of the insurance company)
Undervalue your claim by claiming that your injuries are not as severe as you claim
Question your damages that you have estimated in your claim
For the insurance company, it is all part of a day's business. This is the way that they have been operating since they opened their doors and started insuring drivers.
Pedestrian Accident Damages
They are legally obligated to pay you the following damages:
Medical bills
Pain and suffering
Lost wages
Emotional trauma
Loss of enjoyment of life
In many cases, the accident victim does not survive. In that case, Florida law allows the family to file a wrongful death claim for damages. A wrongful death action would pay your family for what you have lost when your loved one died in a pedestrian accident. These damages could include:
The wages that your loved one would have earned had they lived
Your own grief and distress at losing a loved one
Payment for the loss of a close relationship with the deceased person
Call a Florida Pedestrian Accident Lawyer
If you or a loved one have been seriously impacted by a pedestrian accident, we are here to look after your legal rights. JustCallMoe will fight for you to receive top dollar for your pedestrian accident claim or lawsuit. All you need to do to get started is give us a call at 866-225-5663 or contact us online to schedule your free initial consultation. Let us go to bat for you.
Pedestrian Accident Settlement FAQ
I received a settlement offer. Now what?
You should review the settlement offer to see if it fairly pays you. If not, you can turn down the offer and counter with a demand of your own.
Is it smart to turn down money that is offered to me?
It is smart to fight for top dollar and not take an offer that underpays you just to get money.
How much does it cost me to hire a lawyer?
You do not need to pay anything upfront and only owe us money if you win.
Florida Auto Accident Lawyer
You Don't Pay, Unless We Win.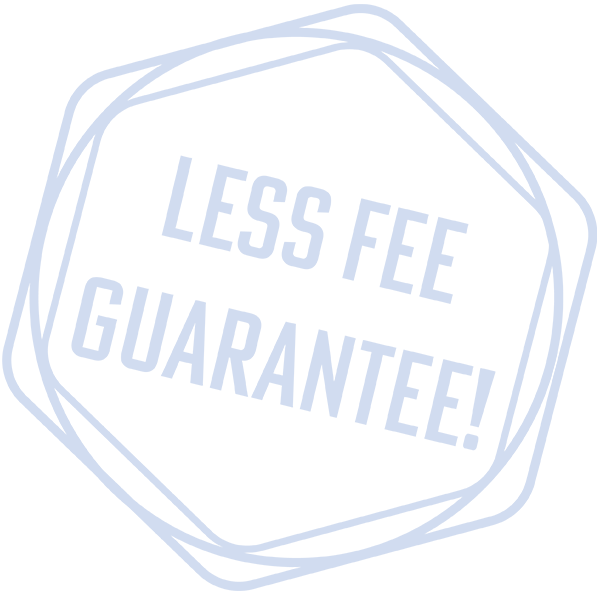 When you've been injured in an accident, you're likely dealing with much more than just your injuries and property damage. Dealing with your insurance claim can be an added stressor that you shouldn't have to worry about. When you call us, we'll take the burden of dealing with the insurance companies off your shoulders. We'll deal with the insurance company, so you can focus on getting better.
About Us
Play Video