Florida Motorcycle Accident Lawyer
There is arguably no better – or more beautiful – state to ride than Florida. We have the weather, the scenery, and the hundreds of miles of the open road for which motorcyclists love. Unfortunately, however, motorcycle accidents are on the rise, and they are some of the deadliest crashes on our nation's roadways. If someone else negligence leaves you injured in a motorcycle accident, don't wait to seek the legal guidance you need from an experienced Florida motorcycle accident lawyer.
Motorcycle Accidents: The Risk Factors and the Statistics
The Insurance Information Institute (III) shares all the following reasons that you are more vulnerable to serious injuries when you are on your bike:
Motorcycles are considered less crashworthy overall than closed vehicles, which have a protective cover that helps reduce the occupant impact of accidents.
Motorcycles are more difficult for other motorists to see.
Due to the fact that they travel on only two wheels, motorcycles are less well tethered to the road and are, thus, less stable.
Safely operating a motorcycle is more involved and requires a more complicated combination of mental and physical skills than driving a car does.
Those who travel on motorcycles are more vulnerable to the risks associated with the condition of the road and to the dangers caused by inclement weather.
The grim motorcycle accident statistics shared by III include:
In 2019 alone, more than 5,000 motorcyclists lost their lives in traffic accidents.
Per vehicle mile driven in 2019, motorcyclists were 29 times more likely to die in traffic accidents than those in passenger cars were.
In 2019, 84,000 people suffered injuries in motorcycle accidents throughout the country.
The National Safety Council (NSC) shares that, while motorcycles accounted for only 3 percent of all the registered vehicles across the country and for only 0.6 percent of the vehicle miles traveled in 2020, all the following are true:
Motorcyclists accounted for 14 percent of all traffic deaths.
Motorcycle accidents accounted for 18 percent of all vehicle occupant fatalities.
Motorcycle accidents accounted for 4 percent of all vehicle occupant injuries.
To put a finer point on it, motorcycle fatalities – for both motorcyclists and passengers – increased by 11 percent from 2019 to 2020 (NSC). Over the past decade, motorcycle accident fatalities have shot up by 20 percent, while overall motorcycle death rates have increased by 27 percent (NSC). When you are on your bike, you are at significantly increased risk.
The Negligence of Other Drivers
When you ride, you are more difficult for other drivers to see, and it is far easier for you to get lost in their blind spots. However, the fact is that every driver is responsible for safely accommodating everyone else on the road, including motorcyclists like you. Motorcycle accidents are often caused by the negligence of other drivers, which comes in a wide range of forms.
Impairment
When a motorist is driving while impaired, they put everyone on the road at higher risk — especially motorcycles and their riders. Drunk drivers experience declines in their physical and cognitive abilities. They are less likely to react in time, and more likely to experience an accident.
Exhaustion
Driving while exhausted rivals driving under the influence, because drowsy drivers suffer impairments that are similar to those experienced by drunk drivers. When a motorist is fighting the heavy pull of exhaustion, it is far more difficult for them to carefully focus on safely accommodating motorcyclists on the road, who can be more difficult to see.
Distraction
Distracted drivers do not pay attention to the road they share with motorcycles. When motorists are engaged in texting (the most dangerous of all distractions) or in any other form of distraction, they don't pay adequate attention to what is going on around them, and motorcyclists can end up paying a heavy price.
Excess Speed
When it comes to fatal traffic accident statistics, speed plays a large role. The higher a driver's speed, the more likely they are to cause an accident, and the more likely it is that the accident will be fatal. When excess speed plays a role in motorcycle accidents, the risk that the motorcyclist will be seriously injured or worse increases significantly.
Aggression
Aggressive drivers endanger everyone, but they are uniquely dangerous to motorcyclists in the following ways:
Excess speed is the hallmark of aggressive driving, and though motorcycles are nimbler, they are still at increased risk.
Another favorite of aggressive drivers is tailgating, and because motorcyclists do require less stopping distance, they are far more likely to be rear-ended by aggressive drivers.
Aggressive drivers have an affinity for zipping in and out of traffic without paying adequate attention. Every time an aggressive driver leaves their lane in this manner, any motorcyclist in the vicinity is at higher risk.
The Losses You Suffer
If you are injured in a motorcycle accident that was caused by someone else's careless driving, you can experience loss or damages in the following areas:
Medical costs – Your medical expenses are likely to start with emergency and hospital care that extends to surgery, pain management, physical and occupational therapy, and well beyond.
Lost income – While you focus on your physical and emotional recovery, the chances are high that you will miss work, which can lead to lost income. When earning potential, career advancement, or both are affected, it can become serious.
Physical and emotional pain and suffering – The physical and emotional pain and suffering you experience can be life-altering and should receive the careful attention it deserves.
You Need an Experienced Florida Motorcycle Accident Lawyer in Your Corner
JustCallMoe in Orlando is a seasoned motorcycle accident lawyer who recognizes the immense gravity of your claim and dedicates his practice to helping clients just like you prevail with just compensation that covers their complete range of losses. If you've been injured on the go, give Moe a call at 866-225-5663 – or contact us – for more information today.
Florida Auto Accident Lawyer
You Don't Pay, Unless We Win.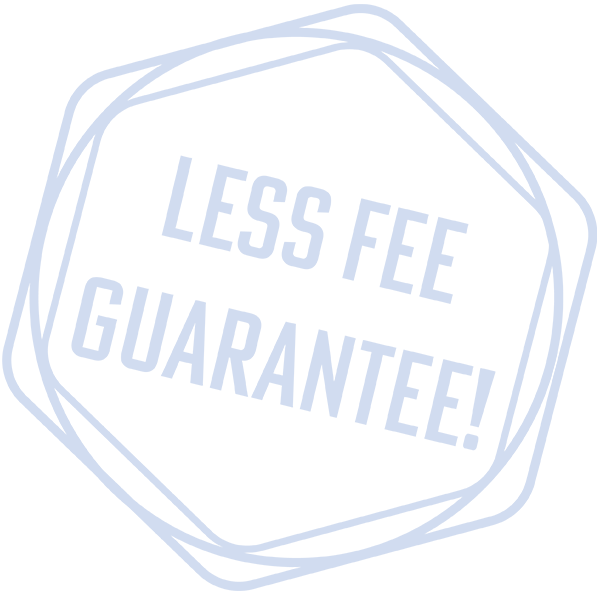 When you've been injured in an accident, you're likely dealing with much more than just your injuries and property damage. Dealing with your insurance claim can be an added stressor that you shouldn't have to worry about. When you call us, we'll take the burden of dealing with the insurance companies off your shoulders. We'll deal with the insurance company, so you can focus on getting better.
About Us
Play Video