Florida Intersection Accident Lawyer
Intersections represent some of the most dangerous spots on our roadways. Traffic that is traveling in all different directions flows together at intersections, and one wrong move by any of the drivers involved can lead to disaster. If another driver's carelessness causes you or someone you love to be injured in an intersection accident, reach out to an experienced Florida intersection accident lawyer for the professional legal counsel that you need.
The Federal Government Weighs In
According to the U.S. Department of Transportation's Federal Highway Administration, over half of all the fatal and injury-causing accidents on our roadways happen either directly in or adjacent to intersections. In other words, intersections are exactly as dangerous as you imagine them to be.
All those vehicles proceeding in all those different directions and making all those different driving moves set the stage for risk, and when even one motorist is engaged in driver negligence, any number of victims can be harmed in the wake of any ensuing accidents. Motorists proceed through intersections in all the following ways, and each of them increases the risk factor for car accidents:
Motorists move straight through intersections and, in the process, they cross multiple lanes of traffic.
Motorists turn left through intersections and, in the process, cross multiple lanes of traffic.
Motorists turn right and, in the process, they join other lanes of traffic on different roads.
When even one driver fails to uphold their duty of care to everyone else on the road, tragedy can ensue.
T-Bone Accidents
While virtually any kind of dangerous traffic accident can happen in an intersection, T- bone accidents are some of the most common and most dangerous. T-bone accidents refer to those accidents in which one driver plows directly into the side of another vehicle, forming the shape of a T in the process. When motorists are passing through busy intersections in which there are vehicles traveling every which way, there are plenty of opportunities for T-bone accidents to occur. Generally, the motorist who plows into the other is at fault, but this isn't always the case. T-bone accidents are especially dangerous for the following reasons:
The motorist who is struck in the accident is typically blindsided by the other driver, which leaves them with no opportunity to engage in self-protecting defensive driving maneuvers.
The sides of our cars have no crumple zone (the way their fronts and backs do), and they are far less likely to have the protection of side airbags (the way their fronts do).
T-bone accidents often move into other lanes of traffic and, in the process, become that much more likely to involve additional vehicles.
The losses associated with T-bone accidents are often immense.
Driver Negligence and Intersection Accidents
While any brand of driver negligence will do when it comes to causing intersection accidents, there are a few types that are most closely related.
Excess Speed
When motorists drive too fast in terms of either the speed limit or in relation to the road's condition, they significantly increase the risk that accidents will happen. When a motorist who is driving too fast enters an intersection, they help to ensure that there is no additional time or distance on the road to accommodate for any risk factors that arise within the intersection. And there are plenty of opportunities for risk factors to arise within intersections. It is also important to note that excessive speed not only ups the chance that an accident will happen in the first place but also ups the chance that the accident will prove deadly.
Impairment
As mentioned, there is a lot going on in any given intersection, and drunk drivers suffer cognitive impairments that make assessing these situations and reacting to them safely far more difficult. An impaired driver is far less likely to be able to safely proceed through a busy intersection, which requires the assessment of more variables, including other moving vehicles.
Distraction
If there is one time that drivers need all their wits about them even more than they do in general, it is when they proceed through intersections. Motorists who allow their attention to be diverted by anything other than the traffic all around (and navigating that traffic safely) make our roadways more dangerous – and intersections are already plenty dangerous. It takes about five seconds to interact with the average text, which means that a motorist who is driving at highway speeds can travel about the length of a football field with their attention somewhere other than driving. When this level of distraction occurs while a driver is moving through an intersection, it isn't difficult to imagine how dangerous that is.
The Losses You Experience
If you are injured by another driver's negligence in an intersection, carefully accounting for the covered losses you experience is an important element of your claim, and all the following should be included:
Your medical expenses are likely to start with emergency care and move forward toward surgery, hospital stays, medical care and treatment, therapy, rehabilitation, and much more.
Your lost earnings will correlate with the severity of your injuries, and the more time lost on the job, the more considerable they are likely to be. If your earning potential is affected, the associated losses can rise exponentially.
Your physical and psychological pain and suffering can make your other losses pale in comparison.
An Experienced Florida Intersection Accident Lawyer Is in Your Corner
JustCallMoe in Orlando is experienced in helping victims of intersection accidents and focuses on helping clients like you prevail with compensation that is equal to their full range of physical, emotional, and financial losses. Your claim is too important not to have skilled legal guidance on your side, so if you've been injured on the go, please call Moe at 866-225-5663 – or contact us – for more information today.
Florida Auto Accident Lawyer
You Don't Pay, Unless We Win.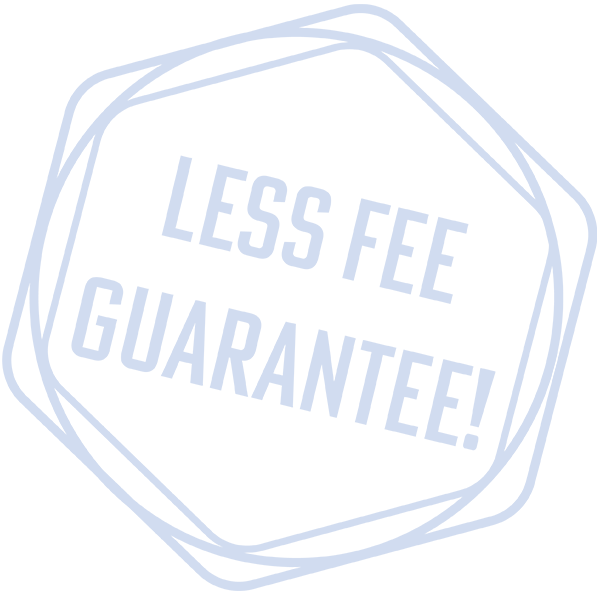 When you've been injured in an accident, you're likely dealing with much more than just your injuries and property damage. Dealing with your insurance claim can be an added stressor that you shouldn't have to worry about. When you call us, we'll take the burden of dealing with the insurance companies off your shoulders. We'll deal with the insurance company, so you can focus on getting better.
About Us
Play Video