Florida Bus Accident Lawyer
All traffic accidents are complicated legal matters, but if you're injured in a bus accident that was caused by negligence on the part of the bus driver, the bus company, or both, the matter is even more so. If you or someone you love has been seriously injured in a bus accident, seeking compensation that covers your losses in their entirety is likely to play a fundamental role in your ability to reach your fullest recovery, which makes working closely with an experienced Florida bus accident lawyer critical.
THE STATISTICS
According to the Federal Motor Carrier Safety Administration (FMCSA), the following telling statistics from 2019 apply to both large truck and bus accidents:
There were 5,237 fatal accidents involving large trucks and buses, which represents a 2 percent increase over 2018.
Over the period from 2009 to 2019, there was a whopping 47 percent increase in the number of fatal large truck and bus accidents.
From 2009 to 2015, injury-causing large truck and bus accidents increased steadily to 97,000, which is an increase of 62 percent over 2009.
From 2015 to 2019, injury-causing large truck and bus accidents increased steadily to 127,000, which is an increase of 13 percent over 2015.
From 2009 to 2019, intercity buses, school buses, and transit buses accounted for 12 percent, 39 percent, and 34 percent – respectively – of all fatal bus accidents.
In other words, bus accidents are on the rise.
WHEN YOU'RE ON A BUS
When you're on a bus, there are several factors that leave you more vulnerable to serious injuries in a traffic accident:
The sheer size and weight of the bus help to ensure that any accidents involving it will be very serious accidents.
Buses are more difficult to navigate safely through traffic and over our roadways in general than the smaller, nimbler passenger vehicle we drive.
Buses generally are not equipped with the safety devices passenger vehicles have, including seat belts and airbags.
Buses require longer stopping distances and take much wider right turns – both of which must be accounted for behind the wheel.
If you are injured in a traffic accident that involved a bus and was caused by the bus driver or the bus company's negligence, you can expect your physical, financial, and emotional losses to be considerable – due to the violent nature of these crashes.
BUS DRIVER NEGLIGENCE
Bus accidents are often caused by negligence on the part of bus drivers, which can take a wide range of forms. Bus drivers are professional drivers who must adhere to more careful rules and restrictions at both the state and federal levels, and negligence of any form can prove deadly.
BUS DRIVER DISTRACTION
Driving is always an immense responsibility, but bus drivers shoulder the additional responsibility of safely ferrying large numbers of passengers at any given time, which increases their level of responsibility considerably. As such, there is no room for distraction behind the wheel of a bus. When bus drivers text behind the wheel, they engage in the most dangerous distraction of all. If it takes an average of five seconds to read or compose a text, a bus driver can travel the distance of a football field (when moving at highway speeds) without paying adequate attention to their driving, and that is simply too much risk.
IMPAIRMENT
Federal and state governments allow no room for error when it comes to impairment behind the wheel of a bus. Alcohol can lead to cognitive, physical, and even sensory impairments that greatly increase the risk of dangerous accidents happening. In fact, no amount of alcohol is considered a safe amount for professional drivers like bus drivers.
EXHAUSTION
The dangers inherent to drowsy driving are becoming better and better understood, and the news is not good. In fact, exhaustion is associated with many of the same forms of impairment caused by alcohol, which makes drowsy driving right up there in terms of danger.
EXCESS SPEED
Driving too fast is one of the most dangerous driving practices out there, and too fast is relative. While we are bound by the posted speed limits on our roadways, every motorist – including bus drivers – is responsible for adjusting their speed downward in response to any risk factors they encounter on the road, including any of the following:
The effects of bad weather, such as ice or high winds
Debris on the road
Low visibility
Poorly maintained roads
Heavy traffic
YOUR LOSSES
The losses associated with bus accidents are often immense.
YOUR MEDICAL EXPENSES
Your medical bills can include all the following:
Emergency care
Surgical care
Care from doctors, hospital staff, specialists, and other medical professionals
Ongoing care, including physical therapy, occupational therapy, and rehab
Adaptive physical devices, including mobility aids
Pain management
Alternative approaches to medical care, including chiropractic care
Prescription medications
YOUR LOST EARNINGS
A serious injury can keep you off the job, which can translate to lost earnings. This loss in pay is especially difficult in relation to the mounting medical bills you are experiencing. If your earning potential is affected, the matter is that much more serious.
YOUR PAIN AND SUFFERING
The physical and emotional pain and suffering that go along with being injured in a violent bus crash can be immense and should not be ignored or downplayed.
Having a dedicated bus accident lawyer in your corner helps to ensure that your complete range of losses will be well represented in your bus accident claim.
TURN TO AN EXPERIENCED FLORIDA BUS ACCIDENT LAWYER FOR THE LEGAL GUIDANCE YOU NEED
If the negligence of a bus driver or bus company leaves you injured, JustCallMoe in Orlando is well-prepared to skillfully fight for your rights and in focused pursuit of your rightful compensation. If you have been injured on the go, call Moe at 866-225-5663 (or contact us) today.
Florida Auto Accident Lawyer
You Don't Pay, Unless We Win.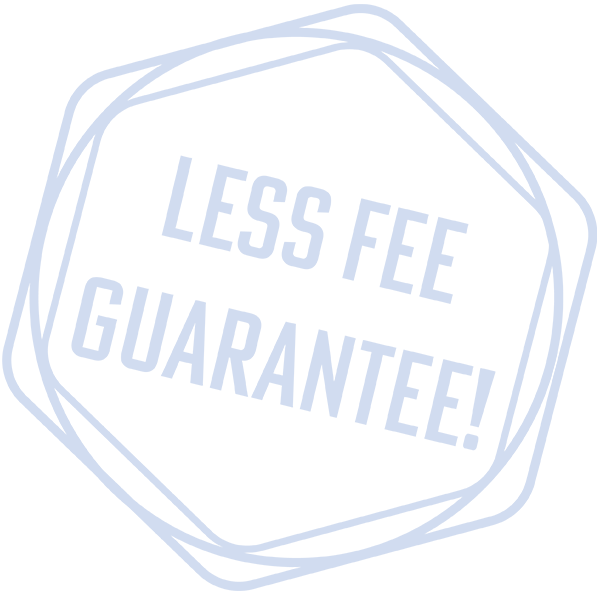 When you've been injured in an accident, you're likely dealing with much more than just your injuries and property damage. Dealing with your insurance claim can be an added stressor that you shouldn't have to worry about. When you call us, we'll take the burden of dealing with the insurance companies off your shoulders. We'll deal with the insurance company, so you can focus on getting better.
About Us
Play Video