Florida Hurricane Damage Lawyer
Hurricanes are among the most devastating natural disasters. They can cause significant property damage that can cost people and governments thousands and even millions of dollars.
Most people don't realize that you can be compensated for natural disaster damage. But it can happen. Victims can file claims to be reimbursed for various types of property damage.
Hurricane Damage Lawyer Serving Florida
If your property was damaged in a Florida hurricane, you need the help of a hurricane damage lawyer. JustCallMoe Injury and Accident Attorneys can get you the coverage you need.
What Should I Do if My Property Was Damaged in a Hurricane?
If your property was damaged in a hurricane, the first thing you should do is contact your insurance provider. While some claims may be filed over the phone, others can be filed online.
You may have various types of policies to cover damages such as flood insurance, wind insurance, all-risk peril insurance and more. Your provider will determine which coverage to use for the various types of damages you incur.
Some insurance companies may try to lowball you on your payout. Therefore, it's important to include as much evidence as possible when filing your claim. This includes:
A written account of what happened
Photos of the damage
All documents filed relevant to the damage
An inventory list of all the items that were damaged
Receipts for damaged items and/or repair on damaged items
Estimates provided by contractors called in to repair damaged items
Do I Need to File Proof of Loss?
Proof of loss is a standardized form that many insurance companies provide that is filled out by the victim. It explains the items that were lost or damaged and how much you are looking to be compensated for those items.
You do not have to use the standard form the insurance company provides. However, it's advisable to submit some sort of documentation that establishes which items were damaged and what they are worth.
Proof of loss is not necessary in every natural disaster incident, but it is required if flooding occurs. Hurricanes and flooding go hand in hand, so it's likely this document will need to be filled out.
Why a Flood Damage Policy is Important
There are various types of policies that cover different kinds of natural disaster damage. For example, you may have a windstorm or all-risk policy that will not cover flood damage. Therefore, it's important to have a separate policy that specifically covers flood damage.
Other types of policies will also be useful in ensuring you are fully compensated in the event of a natural disaster.
What Are Hurricane Bad Faith Insurance Claim Practices?
Bad faith insurance practices occur when providers search for loopholes and technicalities to get them out of making payments. The more damage you incur in a hurricane, the more likely they will be to get out of paying. They may try to pay less than your damages are worth, or they may try to get out of paying completely.
It is common for insurance companies to claim that your damages were caused by a rainstorm or flood instead of a hurricane. While this may seem like a minor technicality, it can make a big difference in whether they must pay for damages. They may also try to say your property value is worth less than it is to get out of providing full compensation.
If your provider shows signs of bad faith insurance practices, it's essential to get in a hurricane insurance claim lawyer ASAP. A lawyer's help offers you a better opportunity to get the payout you deserve.
Do I Need to Provide an Examination Under Oath for My Hurricane Damage Claim?
An examination under oath will only be necessary if the insurance company requests one. If this is the case, you will be required to answer questions and provide documentation regarding your claim.
An examination under oath is serious business, but you will be permitted to have a hurricane lawyer represent you for the proceedings. It's advisable to get representation at this juncture for the best possible outcome.
Is the Provider Required to Perform an Inspection?
A property inspection may be required after hurricane damage was incurred. In any case, the provider will not be permitted to deny your claim unless an inspection was completed. If your provider tries to deny your claim without an inspection, this may be another indication of a hurricane bad faith insurance claim.
Enlist the Help of a Hurricane Damage Lawyer
If your property was damaged in a hurricane, you need a reliable lawyer by your side. JustCallMoe Injury and Accident Attorneys can keep the insurance company on track so they don't give you the runaround. We have the resources to determine how much you're really owed following a hurricane.
Get in touch with JustCallMoe to have a skilled hurricane damage lawyer managing your claim.
Hurricane Damage FAQs
What can I do if my hurricane damage claim was denied?
If your claim was denied, you may file an appeal. This will require you submitting additional evidence and information. Filing an appeal may not seem like a desirable step to take after your claim was denied, but the right hurricane lawyer will help your case.
What should I do to protect my home against hurricane damage?
There are several things you can do to minimize hurricane damage to your home. This includes covering your windows, strapping down your roof, securing outdoor items, trimming your trees, and caulking your windows and doors.
What should I do after a hurricane occurs?
After a hurricane occurs, it's advisable to check key areas of your home for damage and record areas that have been damaged. This includes the roof, the windows, the attic, the pipes and gutters, and the outdoor areas and fences.
Florida Auto Accident Lawyer
You Don't Pay, Unless We Win.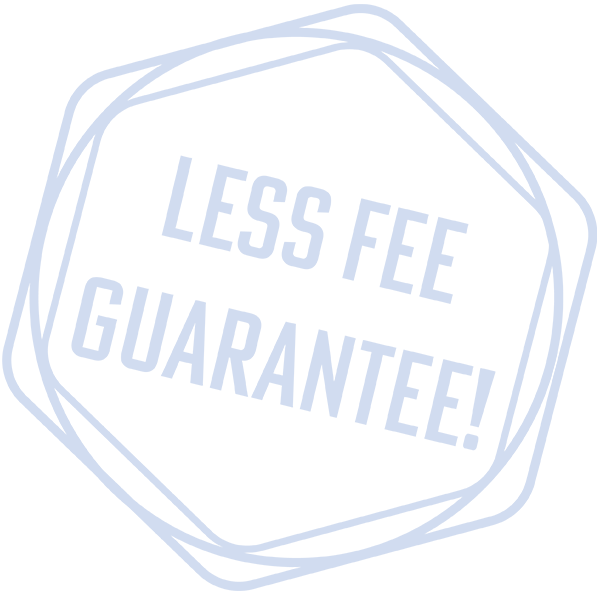 When you've been injured in an accident, you're likely dealing with much more than just your injuries and property damage. Dealing with your insurance claim can be an added stressor that you shouldn't have to worry about. When you call us, we'll take the burden of dealing with the insurance companies off your shoulders. We'll deal with the insurance company, so you can focus on getting better.
About Us
Play Video