Orlando Lyft Accident Lawyer
Lyft is one of the more popular rideshare companies. And while they provide a convenient service, there are risks involved.
When you get into any car, there is always the chance that you will get into an accident. If you get into an accident in a Lyft car, there can be some confusion regarding who is liable for damages. Would it be the driver? Or would it be Lyft?
Read on to find out more about Lyft accidents and how you can determine who is responsible.
Who is at Fault for a Lyft Accident? 
In most instances, if you get in an accident with a driver while they are working (for instance, a truck or taxi cab driver) the company will be liable for the damages. However, Lyft drivers aren't truly employees; they are independent contractors. This makes it difficult for injured parties to target Lyft for compensation.
Lyft drivers are required to carry their own insurance, and you may be able to seek compensation from them. However, likely, their policies won't fully cover the damages. Additionally, some insurance companies may refuse to honor the claim depending on the policy the driver holds.
Furthermore, Lyft is a large company with a powerful legal team who will do all they can to come out of lawsuits shelling out as little money as possible. This makes it even harder for injured parties to get the proper compensation.
Lyft drivers should also be concerned about what will happen if they get into an accident while driving for Lyft.
Lyft drivers are not required to carry commercial insurance and if they get into an accident they may be responsible for some of the damages. While Lyft is required to hold $1 million in liability coverage, they may not pay for medical expenses and damage to the vehicle.
If you are a Lyft driver and you are concerned about the damages you will be liable for, it's a good idea to consult a lawyer.
Common Types of Ride-Share Accident Injuries
If you are involved in a ride-share accident, you may be able to walk away with some cuts and bruises, but often injuries will be more extensive. Here are some of the most common types of injuries that can occur.
Spinal Cord Injuries: Spinal cord injuries are quite serious. They can result in nerve damage and even paralysis.
Traumatic Brain Injuries: Brain injuries that occur in car accidents can range in severity from a concussion to permanent brain damage. Serious brain injuries require extensive medical treatment.
Whiplash: Whiplash is a neck injury that occurs from the force of the head being thrown forward during impact. In most cases, whiplash goes away in time but in some instances, it can cause vocal-cord paralysis and chronic neck pain.
Broken Bones: Broken bones will usually heal themselves but in some cases, surgery will be required.
Damages for a Ride Share Accident
If you are injured in a rideshare accident, it can result in lost wages, excessive medical expenses, and emotional pain and suffering.
When it comes to lost wages, you may have to take time off from work to heal and to go to doctor's appointments. In some instances, injured parties may never be able to return to work.
Injured parties will also require medical treatment for immediate injuries and may also require treatment on an ongoing basis. With the high cost of healthcare, these expenses can add up considerably.
Injuries from a car accident can greatly reduce the quality of life making it difficult to find joy in even the simplest of pleasures. It can be difficult to put a monetary value on how much a person should be compensated for emotional pain and suffering but a good lawyer will be able to come up with an amount that covers damages based on their past experiences.
Finding the Right Lawyer for Your Rideshare Accident
If you were involved in a rideshare accident, it can be difficult to determine at-fault parties and get the compensation you need. That's why it's essential to have a good lawyer on your side.
If you're looking for a lawyer in the Orlando, FL area, JustCallMoe!
Moe DeWitt has years of experience in personal injury law and he is not intimidated by large corporations. We'll help you gather the evidence you need to build a strong case and work out a customized strategy that will ensure a winning result. Our firm will stop at nothing until justice is served.
If you were involved in a Lyft accident, don't try to take on large law firms on your own. JustCallMoe will be there every step of the way making sure you get the compensation you need. Call 866-225-5663 for a consultation.
Florida Auto Accident Lawyer
You Don't Pay, Unless We Win.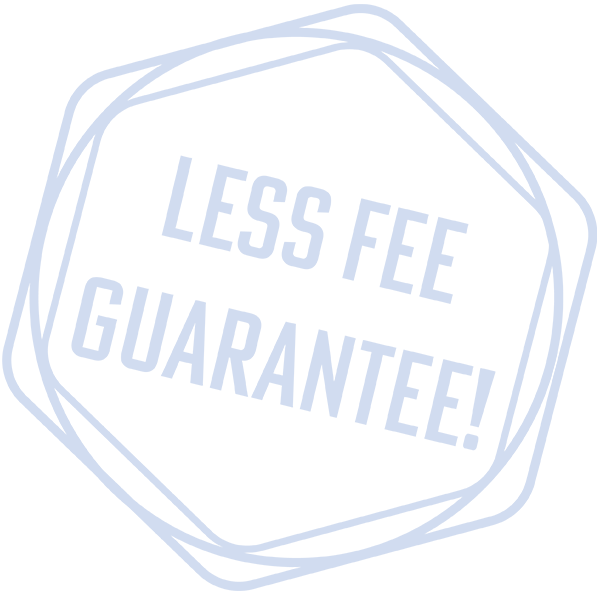 When you've been injured in an accident, you're likely dealing with much more than just your injuries and property damage. Dealing with your insurance claim can be an added stressor that you shouldn't have to worry about. When you call us, we'll take the burden of dealing with the insurance companies off your shoulders. We'll deal with the insurance company, so you can focus on getting better.
About Us
Play Video