Orlando Car Accident Lawyer
If you have been involved in a car accident, there are certain steps you can take to ensure you have the evidence to build a strong case. These include the following:
Take Pictures: These days, almost everyone has a cell phone. Use yours to take pictures of the accident from all angles.
Get Contact Information of Witnesses: Witnesses may be able to provide testimony that will help your case.
Get a Police Report: It's essential that the police are called to the scene of the accident to take a police report. This report will also serve as a valuable piece of evidence.
Seek Medical Care: Even if you think you are not badly injured, it's a good idea to get medical care. Injuries might not seem obvious at first, but they can get worse over time. If you wait to get care, at-fault parties may try to say your injuries were not caused by the accident. That's why it's best to get checked out ASAP.
Why You Should Work With a Lawyer
Some people feel that they can handle their car accidents on their own. However, this is not always the best way to go. Here are some reasons why you will want to have a good lawyer on your side.
Establishing At-Fault Parties: A lawyer will investigate your accident to determine at-fault parties identifying who to target for compensation. They will review evidence, police reports, and witness statements to get to the bottom of things.
Filing a Claim: Filing a claim can be tricky, especially if the accident was caused by someone other than the driver of the other vehicle. A good lawyer will make sure to dot the I's and cross the T's and see to it that everything is handled in a timely manner.
Proving Damages: In order to get the proper compensation, you will have to prove the full extent of your losses including mental and emotional damages. These damages can be difficult to put a monetary value on, but your lawyer will be able to come up with a number based on past experience. He will also be able to help you gather evidence to prove your other losses.
Negotiating a Fair Settlement: Insurance companies are notorious for offering victims lowball settlements that do not fully cover damages. Your lawyer will negotiate with insurance companies and see to it that you get the compensation you deserve.
Taking Your Claim to Court: In the event that your case ends up going to court, your lawyer will be by your side to represent you.
Most Common Types of Car Accidents
Car accidents can happen for any number of reasons. In most cases, they are caused by driver negligence. Drivers become distracted or do not obey the rules of the road and this sort of carelessness can result in a serious accident.
However, there are some instances when drivers are not responsible for accidents. For instance, there may be debris in the road. If the debris is due to construction, the city or the contractor may be responsible for damages.
In other situations, faulty car parts may cause an accident. If a car has unsafe components, this can cause dangerous driving conditions. In these instances, the car parts manufacturer may be at fault.
Common Types of Car Accident Injuries
There are many types of injuries that can occur as a result of a car accident. Some of the most common include:
Paralysis
Amputations
Head injuries
Joint, muscle, back and bone injuries
Knee injuries
If you suffer any type of serious injury in a car accident, you may be eligible to be compensated for the following:
Medical expenses
Lost wages
Pain and suffering
Mental anguish
Loss of consortium
Punitive damages
Wrongful death
Uninsured and Underinsured Motorists
One problem victims may come across when trying to become compensated for injuries is uninsured and underinsured motorists. This is an especially big problem in Florida where the uninsured motorist rate lies at around 26.7%. Uninsured and underinsured drivers will not have enough insurance to cover damages leaving victims with limited options for compensation.
Another problem is low liability minimums. Drivers are only required to carry $10,000 in personal injury protection and $10,000 in the property insurance in order to drive. The insurance also only protects the driver of the insured vehicle and their passengers. Therefore, only those drivers and passengers would be eligible for bodily injury compensation.
Furthermore, underinsured and uninsured drivers tend to have little income or property to cover additional losses.
It is for this reason that many drivers choose to get uninsured or underinsured liability protection to cover additional damages. This will cover any damages uninsured or underinsured drivers are unable to cover themselves. It is common for one's own insurance provider to deny or limit compensation, but the right attorney will see to it that you get the compensation you deserve.
Finding the Right Car Accident Lawyer
Getting the proper compensation for your car accident can be difficult and that's why it's so important to have the right attorney on your side. If you are looking for a lawyer in the Orlando area, trust the reputable team at JustCallMoe.
Our firm understands every case is different and they are dedicated to finding customized solutions tailored to their client's needs. They have years of experience providing Florida with excellent legal representation. They are known for their aggressive representation and winning results.
If you were involved in an Orlando car accident, don't let at-fault drivers get away with it. Call us at 866-225-5663 for the representation you need today.
Florida Auto Accident Lawyer
You Don't Pay, Unless We Win.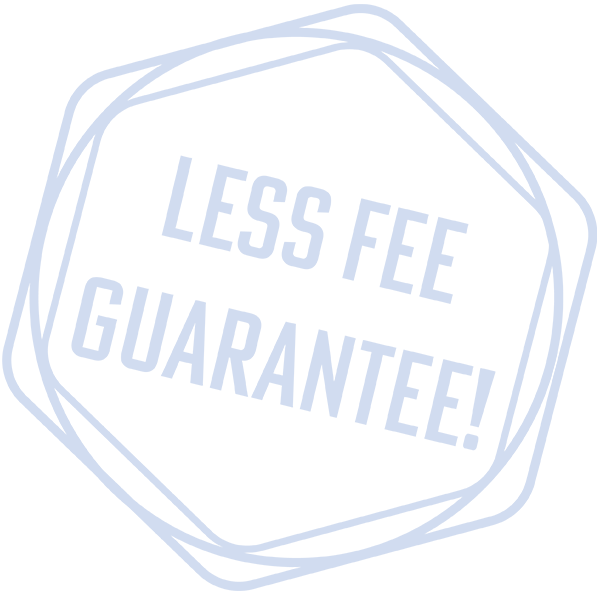 When you've been injured in an accident, you're likely dealing with much more than just your injuries and property damage. Dealing with your insurance claim can be an added stressor that you shouldn't have to worry about. When you call us, we'll take the burden of dealing with the insurance companies off your shoulders. We'll deal with the insurance company, so you can focus on getting better.
About Us
Play Video