Orlando Workers' Compensation Lawyer
Before worker's compensation laws, those workers had no recourse but to try to sue their employers or some other person and prove that the accident was caused by someone else's negligence. Worker's compensation is meant to provide injured workers with the security of knowing that, if they are injured at work, they will be able to get reimbursement for their medical expenses and lost wages, even if nobody was negligent.
Worker's Compensation Law In Florida
Since the early 1900s, there have been worker's compensation benefits for at least some workers, and by 1921, all but six states had enacted worker's compensation laws. Today, all states have worker's compensation laws, covering most employees. Laws vary from state to state, but all states require employers to carry worker's compensation insurance. In Florida, all businesses must carry worker's compensation insurance except:
Businesses that employ less than four full time and part-time employees
Businesses whose annual payroll is less than $3,000
Agricultural businesses
Railroads
Full time, part-time, and seasonal employees are covered. You are not covered if you are:
The owner or partner in a business, although business owners have the option to purchase worker's compensation insurance for themselves
Commission-based real estate agents
Independent contractors
Volunteers
Worker's compensation insurance is purchased by employers on behalf of their employees, and Florida law prohibits employers from charging employees for their premiums.
Employers who are required to carry worker's compensation insurance do have the option of setting up an approved self-insurance plan for employee injuries.
How Does Worker's Compensation Work?
The worker's compensation program is a no-fault system. Simply put, this means that an injured employee does not have to prove that anyone was at fault for the accident that caused his injury. In fact, an injured employee may receive worker's compensation benefits even if the accident was his own fault unless his actions were intentional, or under the influence of drugs or alcohol.
Worker's compensation covers injuries sustained while a worker is on the job. Injuries sustained outside of the workplace are covered if the worker was engaged in work activity.
If an employee is in a car accident while on an errand for his boss, he would be eligible for workmen's compensation, even if he caused the accident through simple negligence. If the employee was on his lunch break however, he would not be covered. If he was driving while intoxicated, racing, or engaged in some other intentional or particularly reckless behavior he would also not be covered.
Third-Party Liability
In some cases, a third party might be involved in a workplace injury. The car accident, while you were on duty, may have been caused by another driver, unconnected to your job. You may be able to recover from the driver, even if you are receiving worker's compensation.
While you are not eligible to recover your medical expenses, for example, from both parties, you may be able to collect damages for your pain and suffering, which is not available through worker's compensation. Any actions against third parties are separate from the worker's compensation system.
In any workplace injury involving a third party, a personal injury lawyer can advise you. Attorney Moe DeWitt has the experience in both worker's compensation and personal injury cases to be able to advise you when a third party is involved.
What Benefits Are Available To Me?
Some of the benefits available to an injured worker are:
Medical expenses
Prescription medications
Medical devices and prosthetics
Rehabilitation services
Job training if you are unable to return to your former job
Lost wages while you are out of work
Reimbursement for mileage to and from doctor's appointments
Payments for permanent disability of disfigurement
Death benefits to the families of workers who are killed on the job
Filing A Claim
The first thing to do after an accident or injury is to report the incident to your employer. The accident or injury must be reported within 90 days. There is no need to file a claim unless
You are not receiving benefits
You disagree with the benefits you are receiving
Your request for benefits has been denied
You are unsatisfied in some other way
A claim must be filed within two years of the accident or injury, and a claim for death benefits must be filed within two years of the worker's death.
If you are unsure about whether you should file a claim, or whether you are eligible to file a claim, talk to an Orlando worker's compensation attorney.
Illnesses In The Workplace
Not all worker's compensation claims involve accidents. Many jobs involve repetitive or strenuous activities which can lead to conditions that develop over time. Some jobs involve exposure to toxic chemicals or other hazardous substances that may cause disease. In these cases, there is no one-time event that starts the clock running for the two years to file a claim. When a workplace injury develops over time, the worker has two years from the time the disease or condition is discovered to file a claim.
The worker must show that the disease or condition is related to the work environment. If the illness is caused by exposure to toxic chemicals, the worker must show that his exposure to the chemical at the workplace was greater than the exposure one might encounter outside the workplace.
The most well-known examples of this type of illness are asbestosis and mesothelioma, but other conditions like COPD, black lung disease, and some cancers, are often caused by conditions in the workplace. Muscle or joint problems, carpal tunnel syndrome, and back problems are other examples of conditions that might be caused by repetitive or strenuous work activities.
Call an Experienced Worker's Compensation Attorney in Orlando
If you have been injured on the job or suffer from a chronic illness or condition that you believe is work-related, talk to a worker's compensation attorney to discuss your options. JustCallMoe at 866-225-5663 today for a consultation!
Florida Auto Accident Lawyer
You Don't Pay, Unless We Win.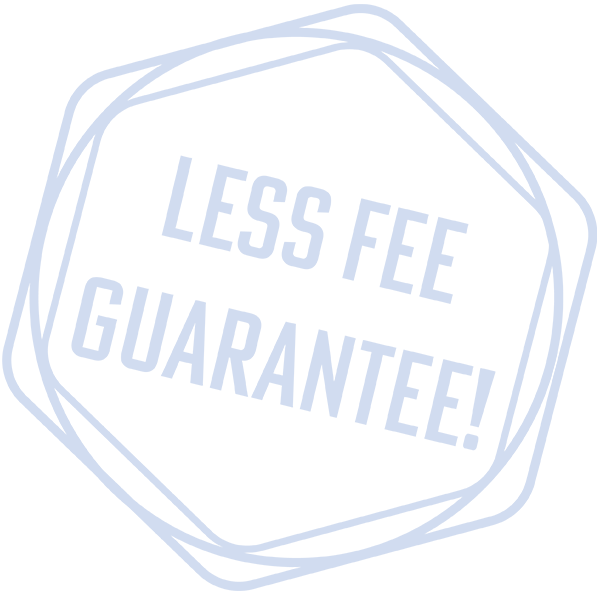 When you've been injured in an accident, you're likely dealing with much more than just your injuries and property damage. Dealing with your insurance claim can be an added stressor that you shouldn't have to worry about. When you call us, we'll take the burden of dealing with the insurance companies off your shoulders. We'll deal with the insurance company, so you can focus on getting better.
About Us
Play Video