Orlando Taxi Accident Lawyer
Whenever you're on the road, you're taking a risk. Especially in a busy state like Florida that has plenty of cars on the streets and freeways at all times.
If you're involved in an accident with a taxi, complications can arise. You may wonder who is at fault for these accidents, the driver, the taxi company, another driver, or a completely different party. A good lawyer can help you determine who is liable for the accident, so you get the compensation you deserve.
What are the Responsibilities of a Taxi Company?
A taxi company has the following responsibilities regarding its passengers:
Their cabs must be safe and well maintained
Their drivers must be skilled with good driving records
Their drivers must be cautious while driving to ensure passengers are safe
Drivers must comply with all vehicle regulations and safety laws
Passengers must be warned of any imminent danger the driver is aware of
Beyond that, there are other regulations companies must adhere to in making sure they are dotting their I's and crossing their T's. These include the following:
Cabs must be registered with the state
The company must carry taxi insurance
Florida taxicab companies are required to have bodily injury liability coverage of $125,000 per person, $250,000 per occurrence and $50,000 in property liability damage insurance
Taxis are excluded from Florida's no-fault insurance state law. No-fault insurance means that drivers will receive coverage whether they were at fault or not
However, these regulations have caused many taxi companies to choose to hire their drivers as independent contractors. This means that, since the drivers do not work for the company, they are responsible for whatever happens in an accident.
Taxi drivers are required to carry their own insurance. However, their policies usually do not offer enough coverage to take care of all damages incurred.
Types of Taxi Accidents
Injuries that happen during a taxicab accident can occur in two ways.
One possible scenario occurs when you are riding in the taxi as a passenger and the taxi ends up hitting another vehicle.
It's also possible that you are driving in a car that ends up getting in a collision with a taxi.
No matter what the circumstances may be, the first step is to find the at-fault party. This may be the taxi driver, the taxi company, or the driver of the other vehicle. Once you have determined who is responsible for the accident you will know who to target for compensation.
Common Causes of Taxi Accidents
Several things can cause a taxicab accident. Usually, they occur due to a driver's negligence and it can be the taxi driver or the other driver who was acting negligently.
Common negligent behavior includes the following:
Driving fatigued
Driving intoxicated
Speeding
Driving aggressively
Driving in low visibility and poor weather conditions
However, not all accidents are caused by negligent driving. There can also be debris on the road due to construction or other circumstances. If this is the cause of the accident, the city or the construction company may be liable for damages.
Damages for a Taxicab Accident
When you are involved in a taxicab accident, it can result in a loss of earnings, excessive medical expenses, and reduced quality of life. Here are some of the things you can get compensation for.
Lost Wages: After an accident, people may have to take time off work to heal from their injuries and for doctor's visits. In some cases, injured parties may not be able to go back to work at all.
Medical Expenses: Victims may be compensated for medical expenses for immediate as well as ongoing care for their injuries.
Emotional Pain and Suffering: A serious injury can greatly reduce the quality of life. It can be difficult to assign a monetary amount to emotional pain and suffering but a good lawyer will be able to determine a fair price based on past experience.
Finding the Right Lawyer for Your Florida Taxicab Accident
If you were involved in a taxicab accident, you need a good car accident lawyer on your side. JustCallMoe can help you get the compensation you need.
Moe DeWitt has over 20 years of experience dealing with personal injury law. The JustCallMoe firm takes a personalized approach ensuring each client gets the customized care they deserve. Our aggressive representation helps get the results we are seeking for you.
A taxicab accident can be devastating, but the right lawyer can help you get the closure and compensation you need. JustCallMoe will be on your side every step of the way seeing to it that justice is served. Call us today at 866-225-5663 for a consultation.
Florida Auto Accident Lawyer
You Don't Pay, Unless We Win.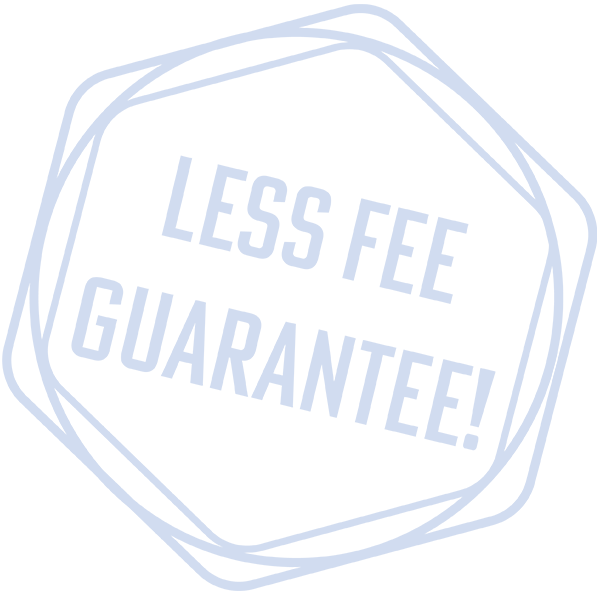 When you've been injured in an accident, you're likely dealing with much more than just your injuries and property damage. Dealing with your insurance claim can be an added stressor that you shouldn't have to worry about. When you call us, we'll take the burden of dealing with the insurance companies off your shoulders. We'll deal with the insurance company, so you can focus on getting better.
About Us
Play Video