Orlando Train Accident Lawyer
Florida is a state that has seen its fair share of train accidents. Unfortunately, it has a higher rate of these accidents when compared to other states.
If you were involved in a train accident in the state of Florida, you need a reliable lawyer on your side. JustCallMoe to get the compensation you deserve.
Train Accidents are Increasing in Florida
Train accidents are all too common in the state of Florida. In fact, there are only five states with a higher incidence rate of train accidents. Here are some statistics:
Florida has reported 462 railroad crossing accidents between the years of 2014 and 2018.
Of the 2214 highway-rail grade crossing accidents that occurred in 2018, 100 occurred in Florida.
37 deaths have occurred in Florida due to railroad trespassing. This makes it the third-highest ranked state for railroad trespassing deaths with the top spots taken by California and New York.
According to Forbes magazine, one person is hit by a train every three hours.
65% of all fatal train accidents involve a pedestrian.
Common Causes of Train Accidents
Several things can cause a train accident. Here are some of the most common.
Collision with an object on the tracks: This most commonly happens when warning signs fail to alert cars and other vehicles that a train will be crossing. In other cases, drivers or pedestrians simply ignore warnings and test their luck resulting in a collision.
Poorly maintained railroads: Broken tracks make derailments likely. This is a common cause of accidents in many states.
Malfunctioning safety devices: Crossing gates and bells are used to alert drivers of oncoming trains. If these malfunctions, drivers may drive into the path of an oncoming train.
Train driver error: Many times, accidents occur because the train driver was speeding. Train drivers can also be fatigued, driving under the influence or poorly trained.
Who Can Be Compensated for a Train Accident?
Anyone who was involved in a train accident can be compensated for damages. This includes individuals who were riding inside the train, the train staff and pedestrians and drivers that were hit by a train.
Who is Liable for a Train Accident?
Determining at-fault parties is essential in any legal case. It helps you figure out who to go after for compensation.
In a train accident, various parties may be at fault. These include the following.
The Railroad Company: The railroad company will be responsible for the accident if it failed to uphold any of its duties as required by law. Poor maintenance, poor driver training, or neglecting to enforce certain safety precautions are common examples.
The Train Engineer: The train engineer will be at fault if their negligence caused the accident. For example, if they were driving under the influence or if they ignored safety protocol, they may be fully or partially be held responsible.
The Train Manufacturer: The train manufacturer will be responsible if faulty parts caused the accident.
Maintenance Company: Maintenance companies may be responsible for the maintenance of the tracks or any part of the vehicle. If they failed to do their job properly, they may be liable for the accident.
The Driver or Pedestrian: If a driver or pedestrian ignores safety warnings and crosses a railroad track to cause an accident, they may be partially or fully responsible.
Common Train Accident Injuries
When a train accident occurs, serious injuries can happen to the people riding in the cars, the train staff and pedestrians and drivers outside of the vehicle. Here are some of the most common train accident injuries:
Spinal cord injuries
Paralysis
Traumatic brain injuries
Back injuries
Crush injuries
Burns
If you become injured in a train accident, you may be compensated for any of the following:
Medical costs
Loss of wages
Home modifications
Pain and suffering
Emotional and mental anguish
Loss of consortium
The right lawyer will assess your damages and make sure you get the compensation you deserve.
Finding the Right Lawyer for Your Florida Train Accident
If you were involved in a train accident, it's essential to have a good lawyer on your side. These cases can get quite complicated and having the right representation can make all the difference in becoming compensated for your damages.
If you are looking for a lawyer in the Orlando area, JustCallMoe!
Moe DeWitt prides himself in creating a customized approach that ensures a winning result. The JustCallMoe team knows no two cases are alike and we come up with strategies that are best suited to each client's situation. We fight tirelessly to see to it that justice is served.
A train accident injury can greatly reduce quality of life. Make sure you get the compensation you deserve. JustCallMoe at 866-225-5663 for a consultation today!
Florida Auto Accident Lawyer
You Don't Pay, Unless We Win.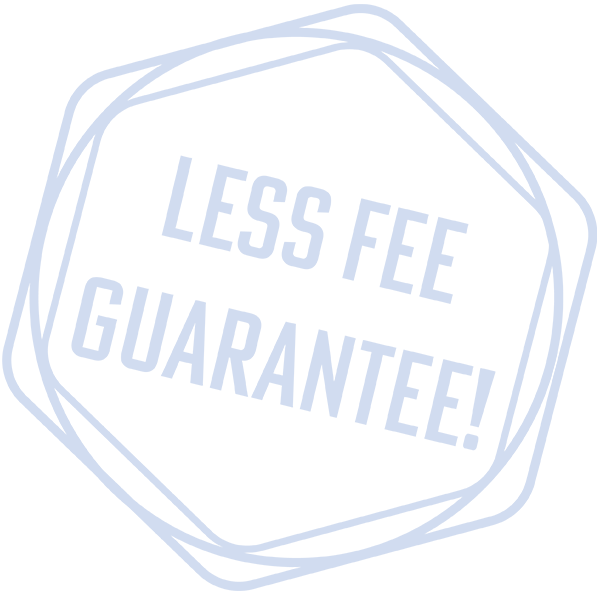 When you've been injured in an accident, you're likely dealing with much more than just your injuries and property damage. Dealing with your insurance claim can be an added stressor that you shouldn't have to worry about. When you call us, we'll take the burden of dealing with the insurance companies off your shoulders. We'll deal with the insurance company, so you can focus on getting better.
About Us
Play Video