Orlando Motorcycle Accident Lawyer
There are downsides to riding a motorcycle. One of the biggest disadvantages is the danger factor. Motorcyclists don't have much protection and if an accident occurs, riders can get seriously injured.
If you were injured in an Orlando, Florida motorcycle accident, it's important to have a reliable lawyer on your side. JustCallMoe can provide you with the representation you need after a motorcycle accident.
Common Causes of Motorcycle Accidents
Many things can cause a motorcycle accident. Here are some of the most common.
Poor Road Conditions: Water, debris and ice can get in a motorcyclist's way while they are riding causing an accident.
Drunk Driving: Drunk driving is a major problem on roadways. When drivers are intoxicated, it impairs their judgment increasing the risk of an accident. If you see a driver swerving on the road, it is best to steer clear.
Failure to Check Blind Spots: Both motorcyclists and drivers should be careful to check blind spots. It is common for motorcyclists to attempt to get over without checking blind spots and this can easily cause a collision. It is even more common for drivers not to check blind spots and it is easy for motorcycles to fall within these blind spots.
Door Accidents: Drivers often open their car doors without checking to see if a motorcycle is coming. If a motorcycle collides with a car door, it can result in a serious injury.
Overcompensating When Hitting the Brakes: Motorcyclists can hit their brakes too hard causing them to get thrown over their handlebars.
Weaving in and Out of Lanes: Motorcyclists often try to beat traffic by weaving in and out of lanes. This is extremely dangerous and illegal.
Motorcycle Safety Laws
Because motorcycle riding is inherently risky, there are several rules and regulations in place in the state of Florida to protect riders. These are as follows.
Wear a Helmet: A U.S Department of Transportation (DOT) or Snell approved helmet should be worn at all times. These helmets have been tested to ensure they will keep motorcyclists safe. Make sure your helmet is appropriately labeled and rated before wearing it on the road.
Drive Defensively: Motorcyclists are at a disadvantage when it comes to staying safe on the road. Therefore, they must be careful to drive defensively. They must be aware that they are in most driver's blind spots and they must pay attention to the vehicles around them.
Wear Reflective Clothing and Safety Gear: Motorcyclists should wear reflective gear, so they are easy to see, especially at night. They should also wear coverings such as long jeans and leather jackets to protect their bodies from road burn.
Common Motorcycle Accident Injuries
A motorcycle accident can result in serious injuries. Here are some common injuries that can occur.
Road Rash: After falling off a motorcycle, riders may drag along the road due to the momentum. The skin rubs against the pavements to cause bruises, cuts, and abrasions.
Broken Bones: When riders fall off their bikes, it is common for them to break bones. They may even incur multiple bone fractures, some of which will require surgery.
Amputation: When extreme injuries occur on extremities, it may be necessary to remove a limb. This is quite common in motorcycle accidents.
Spinal Cord Injuries: It is not unusual for riders to incur spinal cord injuries. These can result in paralysis or even death.
Traumatic Brain Injuries (TBI's): Brain injuries often occur during motorcycle accidents. Wearing a helmet will reduce the likelihood of a TBI but it does eliminate it.
What Sort of Damages Can I Be Compensated for in a Motorcycle Accident?
If you were involved in a motorcycle accident, injuries can result in damages including the following:
Lost wages
Medical expenses
Emotional and physical pain and suffering
Loss of consortium
These are all damages that may be compensated by at-fault parties.
Finding the Best Attorney for Your Orlando Motorcycle Accident
If you were injured in a motorcycle accident, it's imperative to have a good auto accident attorney on your side. The right lawyer will help you gather evidence to build a strong case, they will come up with determine how much your damages are worth and they will see to it that you get the compensation you deserve.
If you are looking for a lawyer in the Orlando, FL area, JustCallMoe!
Moe DeWitt has years of experience in the field of personal injury law. Our attorneys work tirelessly to get winning results for their clients. We work out a customized strategy for everyone they represent, and believe avoiding the cookie-cutter approach helps our clients get the winning results they deserve.
A motorcycle accident can have devastating effects on your quality of life. The right lawyer can get you the closure you need. JustCallMoe at 866-225-5663 for powerful representation and winning results.
Florida Auto Accident Lawyer
You Don't Pay, Unless We Win.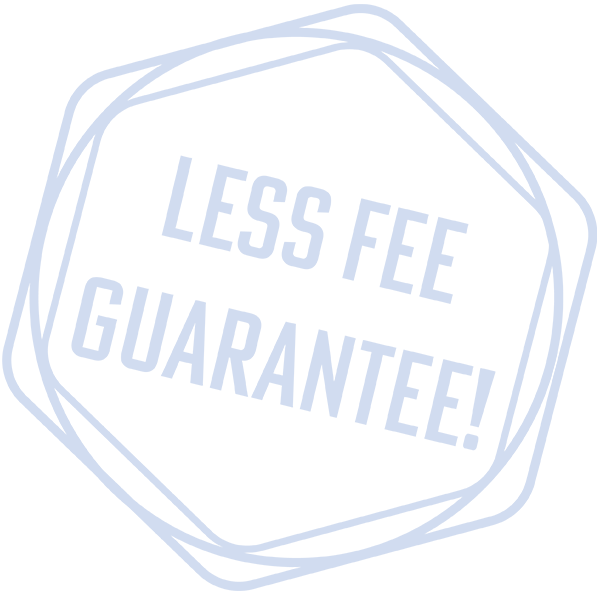 When you've been injured in an accident, you're likely dealing with much more than just your injuries and property damage. Dealing with your insurance claim can be an added stressor that you shouldn't have to worry about. When you call us, we'll take the burden of dealing with the insurance companies off your shoulders. We'll deal with the insurance company, so you can focus on getting better.
About Us
Play Video