Orlando Bicycle Accident Lawyer
A bicycle is a great form of transportation. It's eco-friendly and it can get you around rush hour traffic.
However, there are downsides to bicycle riding and one of the biggest disadvantages is that it can be dangerous. Bicycles are small and drivers may not see them when they are on the road. Furthermore, bicycles don't offer the same kind of protection a car does and this leaves bicyclists at high risk for serious injuries.
Obeying the rules of the road will minimize the risk of a bicycle accident, but there is no accounting for other drivers.
If you become involved in a bicycle accident, it's important to have a good lawyer on your side. Read on to find out more about bicycle accidents and what you can do if you were injured.
What Bicycle Laws Do I Need to Know About?
In general, bicycles are seen as any other vehicle in the eyes of the law. This means it is the bicyclist's responsibility to follow the same rules of the road that cars must obey.
Bicyclists should always be riding in the bike lane if one is available. If one is not available, they should be riding on the far right side of traffic. However, they may exit from their designated lane if conditions make it necessary to do so.
Most states have helmet laws in place although the terms of these laws will vary. Make sure you are familiar with your state's helmet laws before you ride.
The Dangers of Bike Accidents
Bike accidents can be extremely dangerous, especially for the bicyclist. In recent years, the National Highway Transportation Authority has reported annual statistics of 677 cyclist fatalities accounting for 2% of all traffic fatalities in the United States. There has been an additional 38,000 cyclist injuries.
Keep in mind that only about 10% of bicycle-car accidents end up getting reported to the police so it's likely this number is actually a lot higher.
Because cyclists have little protection on the road, they can end up with injuries that can be minor to severe in nature. Minor injuries include cuts, bruises, and strains while more severe injuries include:
Broken bones that could require surgery
Damage to internal organs
Herniated discs
Amputations
Paralysis
Spinal cord injury
Head injury
Death
If the victim dies in a bicycle accident, the surviving family members may recover damages under their state's wrongful death statute.
Who is Responsible for Damages?
If you were injured in a bicycle accident, at-fault parties will be responsible for compensating you for damages that may include lost wages, medical expenses, and emotional pain and suffering.
In most cases, the driver will be responsible for the accident. A driver may be negligent while driving and not obeying the rules of the road. They may be speeding or they may be driving distracted.
Some drivers drive when they're drunk or extremely tired increasing the risk of hazards on the road.
Also, because bicyclists are difficult to see, they may fall into the driver's blind spot. When this happens drivers may try to turn or get into the next lane and accidentally hit the bicyclists or run them off the road.
In some instances, drivers are not to blame for bicycle accidents. There may be debris in the road that caused the accident. If the debris was due to construction, the city or the contractor may be held responsible.
Accidents can also be caused by a car malfunctioning due to faulty parts. When this occurs, the car manufacturer may be at fault.
It is important to determine the at-fault party in a bicycle accident, so you know who is responsible for the damages. Your lawyer will help target at-fault parties. They will also assess damages to make sure you are properly compensated.
Hit and runs are common in bicycle accidents. If a driver hits you and tries to get away, call 911 as soon as possible. Your lawyer will also help you track down the hit and run drivers.
Finding the Right Lawyer for Your Bicycle Accident
If you were injured in a bicycle accident, it's essential to have the right lawyer on your side. If you are looking for a lawyer in the Orlando, FL area, go with JustCallMoe!
Moe DeWitt has over 20 years of experience representing clients in car accident cases. They treat everyone they represent with care and compassion. But when it comes to getting winning results, they will fight aggressively to see to it that justice is served.
If you have been injured in a bicycle accident, it can negatively impact your quality of life. Don't let at-fault drivers get away with it. Just Call Moe to get the closure you need so you can move on with your life. Contact us today!
Florida Auto Accident Lawyer
You Don't Pay, Unless We Win.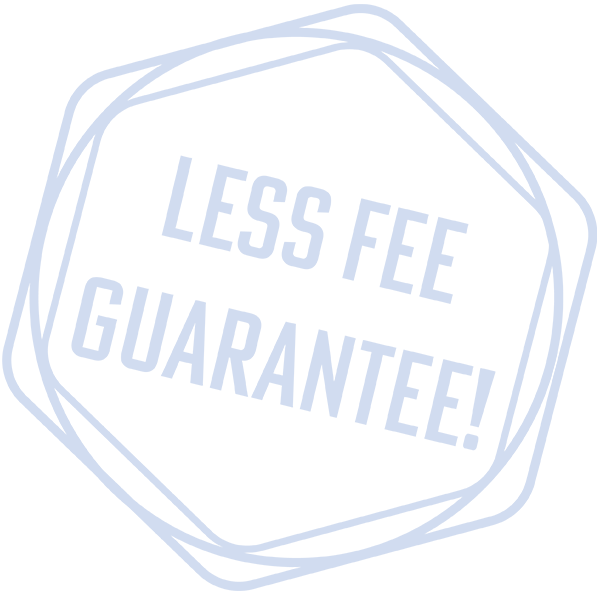 When you've been injured in an accident, you're likely dealing with much more than just your injuries and property damage. Dealing with your insurance claim can be an added stressor that you shouldn't have to worry about. When you call us, we'll take the burden of dealing with the insurance companies off your shoulders. We'll deal with the insurance company, so you can focus on getting better.
About Us
Play Video