Orlando Pedestrian Accident Lawyer
If you were injured in a vehicle-pedestrian accident in Florida, you need a reliable lawyer by your side.
Common Types of Vehicle Pedestrian Accidents
The most common and most dangerous types of vehicle-pedestrian accidents include the following:
Dart-outs: These types of accidents happen when a pedestrian darts out into the road and the car does not have time to react. Often, the pedestrian is at least partially at fault for these accidents but in some cases, the driver's view is blocked and it may only look as if the pedestrian darted out.
Intersection Accidents: These usually occur when a pedestrian is trying to make it across the street quickly. The driver may not have time to stop and they end up hitting the pedestrian before they make it to the other side.
Passing Accidents: These occur when a large vehicle, like a bus, stops to let pedestrians cross. Cars behind them may not see the pedestrians and attempt to pass hitting the pedestrians in the process.
Turn and Merge Accidents: Turn and merge accidents happen when the driver is focused on turning or merging into traffic. They may be looking one way and not see the pedestrian coming from the other way until it is too late.
Vendor Accidents: These happen when children are hit running for ice cream trucks or when people are gathered around food trucks.
Back-Up Accidents: Back-up accidents happen when a car backs up and the driver does not see the pedestrian behind him. They are common in parking lots.
Common Causes of Pedestrian Accidents
No matter what type of pedestrian accident you are involved in, they most commonly occur because the driver was not obeying the rules of the road. Distracting driving is the most common example of this type of negligence.
Drivers often drive distracted because they are dealing with electronic devices, but this isn't the only reason. They can also be talking to friends, doing their hair or makeup, eating, drinking, looking at the scenery or their minds may just be elsewhere.
When drivers are distracted, they might not see pedestrians until it is too late.
Other common causes of pedestrian accidents include the following:
Intoxication
Insufficient control devices at crosswalks
Limited visibility due to poor weather conditions or bad lighting
Injuries and Damages
When a pedestrian is up against a vehicle, they can become seriously injured. When it comes to weight, pedestrians are at a serious disadvantage. What's more, they do not have a vehicle's exterior to protect them.
Lower extremity injuries that occur to the feet, ankles, knees, and legs are the most common. These are followed by upper extreme injuries that occur on the face, head, and neck. These upper extremity injuries can be quite serious, especially in the case of brain injuries, and they are often fatal.
An injury can result in considerable damages including medical expenses, loss of wages, and emotional pain and suffering. Florida drivers are required to carry at least $10,000 of liability insurance but, in most cases, this will not cover the damages owed. The right lawyer can find alternate solutions that can help you get the compensation you deserve.
What to Do if You Were Involved in a Pedestrian Accident
After a pedestrian accident, you may be in shock but it's important to gather as much evidence as possible at the scene. Take pictures from all angles, get witness contact information, and make sure the police are called in to take a report.
It's also important to get medical attention, even if you don't think you were injured.
Injuries can get worse over time. If you hold off on getting medical care, at-fault parties will try to say the injuries weren't caused by the accident. That's why its best to get looked at by a medical professional ASAP.
Finding the Right Lawyer for Your Pedestrian Accident in Orlando
If you were struck by a vehicle in a pedestrian accident you need a good lawyer on your side. The right lawyer will help you find at-fault parties, determine a fair compensation amount, and gather evidence to ensure you build a strong case.
If you are looking for a lawyer for your Florida pedestrian accident, Moe DeWitt is the first attorney you should be calling.
Serving the Orlando, FL area, Moe DeWitt has over two decades of experience in personal injury cases. As a team, JustCallMoe takes a customized approach to ensure our clients get winning results. We're known for our affordable rates, aggressive representation, and deep sense of compassion.
A pedestrian accident can greatly reduce the quality of life. Don't let negligent drivers get away with it. JustCallMoe at 866-225-5663 to get the compensation you deserve!
Florida Auto Accident Lawyer
You Don't Pay, Unless We Win.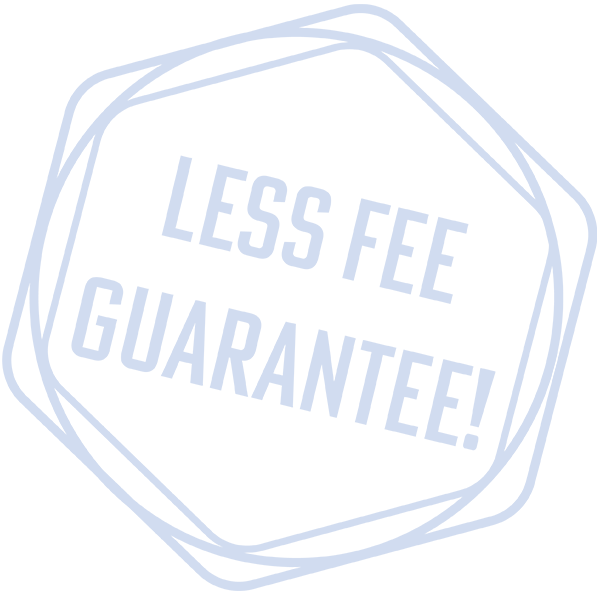 When you've been injured in an accident, you're likely dealing with much more than just your injuries and property damage. Dealing with your insurance claim can be an added stressor that you shouldn't have to worry about. When you call us, we'll take the burden of dealing with the insurance companies off your shoulders. We'll deal with the insurance company, so you can focus on getting better.
About Us
Play Video